According to the American Childhood Cancer Organization, worldwide, a child is diagnosed with cancer every three minutes. Navigating a cancer diagnosis is emotional, overwhelming, and scary, especially when that news is delivered to someone in your family.
Thankfully, those families are not alone, as there are many organizations that guide families through their cancer journey. September being Childhood Cancer Awareness Month, CPI Security is highlighting some of the organizations that we know are making a difference to patients and their families.
"Everything we do here at CPI Security is to help children and families, whether that's keeping them safe or lending a helping hand when life gets tough. Parents who have a sick child have enough to worry about, so we'll do anything we can to ease that burden."

CEO and Founder of CPI Security, Ken Gill
Claire's Army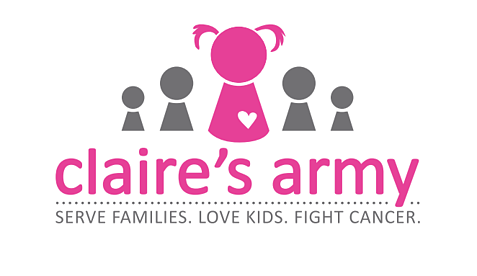 Landon Hartman was seven years old when he was diagnosed with Grade 3 Astrocytoma, a brain cancer.
"It's [Grade 3 Astrocytoma] extremely rare," Landon's mom, Nikki Byars, said.
Landon's family was living in Charleston when they got the diagnosis, but he and his mom moved to Charlotte to be treated at Atrium Health's Levine Children's Hospital. Landon's father, Danny Graham, had to stay in Charleston to continue working.
"I was out of work the entire time, and I think that's what hit us most financially; I couldn't work," Byars said. "We still had a mortgage back home that we had to deal with, and we had to find housing in the Charlotte area."
Through Levine Children's Hospital, Byars was connected to Claire's Army. She says the organization helped pay their rent several times.
"It was paid within two to three weeks and was always on time," Byars said.
Claire's Army also offered to help with other expenses like gas and internet payments.
"As a mom, our main focus is our kids and making sure they're okay," Byars said. "Knowing that I didn't have to figure out how we were going pay rent this month was a huge [weight] off my shoulder. It really helped."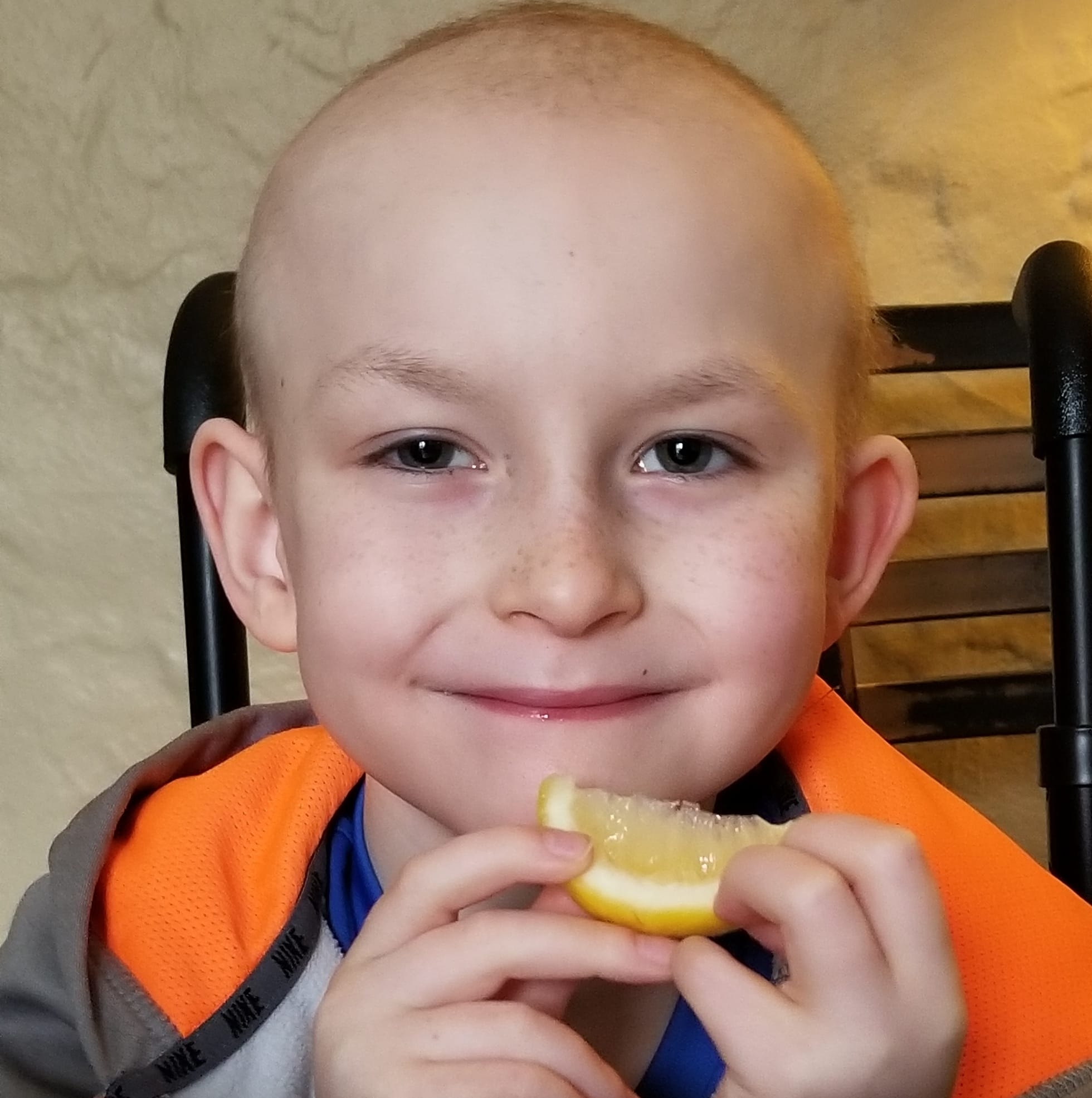 Relieving daily stresses so parents can focus on their sick child is just one facet of the Claire's Army mission. The nonprofit also connects families to other resources, provides outlets for siblings, and works to give families a sense of normalcy.
After two years of fighting brain cancer, Landon passed away in December of 2020, just days before his ninth birthday. Byars says Claire's Army was there for her family through the end. The nonprofit helped pay for Landon's funeral services and Byars' moving expenses back to Charleston.
"Claire's Army really stepped up for us," Byars said. "It's just amazing what they're doing for the community and those families."
CPI Security recognizes the difference Claire's Army is making in the pediatric cancer community, and we want to help push that mission forward. In October of 2020, CPI Security employees volunteered with Claire's Army to assemble Claire Packages for children that receive a cancer diagnosis in Charlotte. CPI Security employees plan to assemble another batch of Claire Packages this October. This year, CPI also sponsored the 5th annual Claire's Army gala, and several CPI Security employees volunteered for the event.
Isabella Santos Foundation

Melanie Miller's daughter Emily was just four years old when she was diagnosed with neuroblastoma, a rare form of cancer.
It was Christmas day in 2012. The Millers were isolated at Atrium Health's Levine Children's Hospital as Emily was undergoing treatment. Executive Director of the Isabella Santos Foundation Erin Santos and volunteers were there passing out Christmas gifts to children stuck in the hospital during the holiday.
"The head of the foundation, Erin [Santos], lost her daughter to the same cancer [neuroblastoma] six months prior, and I just thought, 'oh my God,'" Miller said.
Miller says ISF first helped her family when Emily's cancer came back in 2015. For example, when Miller asked for recommendations on Facebook for a specialized stroller for Emily, a stroller appeared on her front door within a week.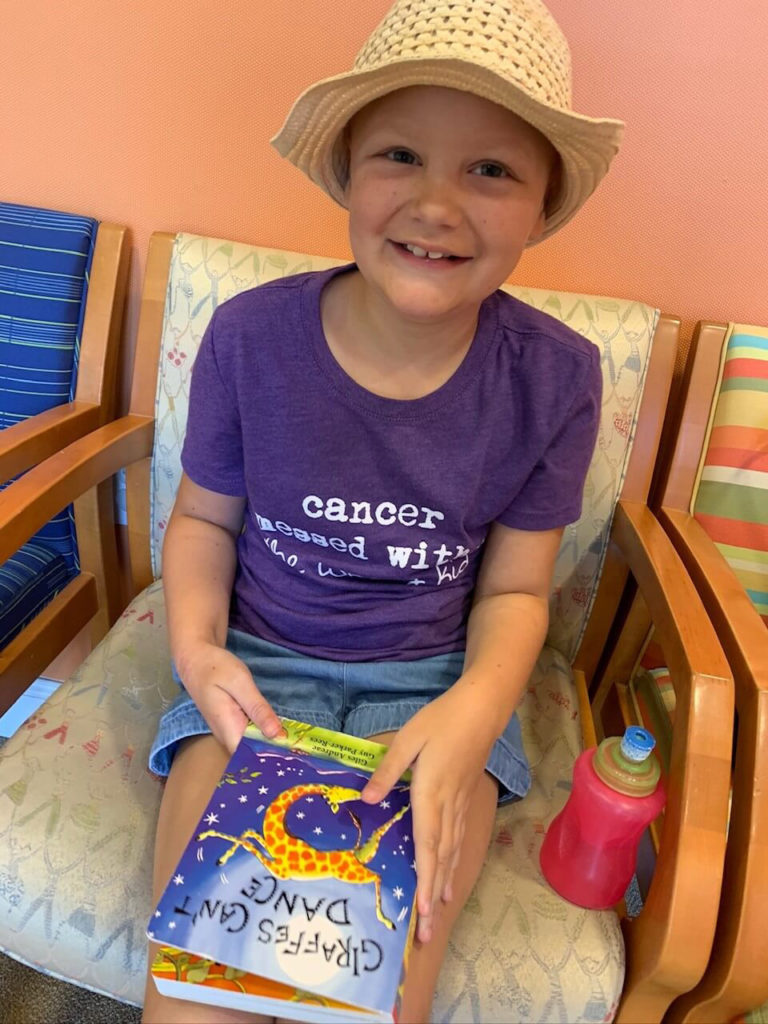 "They would do things quietly that were very sweet and very generous," Miller said.
For Miller, however, it wasn't the unexpected gifts that made the biggest impact on her family.
"If you look at what ISF has done over the past 10 years plus, they have funded so many clinical research trials that just wouldn't have gotten funded without them," Miller said.
According to the National Pediatric Cancer Foundation, only four percent of the government's budget funds pediatric cancer research. Improving rare pediatric cancer treatment options is the focus of ISF's mission, especially since there weren't enough options to save Isabella Santos.
"Although research and advanced treatments didn't come in time for her dreams to come true, Isabella's legacy is pushing us to give other kids fighting a chance against rare childhood cancer," ISF's website reads.
Since its inception, ISF has raised and donated more than $5 million toward pediatric cancer research and family support. Of that $5 million, ISF invested $2.6 million in pediatric cancer research at Levine Children's Hospital in Charlotte and nearly $1.5 million in national pediatric cancer trials and studies. In addition, ISF has donated more than half a million dollars toward unexpected costs to families fighting childhood cancer. If you're looking for an organization that is saving lives, Miller says ISF is it.
"It's not going to crazy events or anyone's salary," Miller said. "It's a bunch of full-time moms just trying to raise money to fund these clinical research trials."
Emily, now 13, has beat neuroblastoma twice. She's been in remission for four years, in part because of advanced treatments funded by ISF.
"For me, the biggest reason why I fundraised for them for so many years and why I still support them wholeheartedly is because they do provide hope," Miller said.

CPI Security believes in the work ISF is doing and will continue to support them as they work to provide hope for children battling cancer. This year, CPI Security donated to the Isabella Santos 5K for Kids Cancer.
"We are honored to partner with companies like CPI who care about the community in which they live and work. Every child deserves the chance to stay alive, to grow up and live their dreams. The generosity of corporate sponsors helps us to continue to bring change to our pediatric cancer community. Together we are making a difference for these kids and their families."

ISF Director of Sponsorships & Partnerships Karen Murphy
St. Jude Children's Research Hospital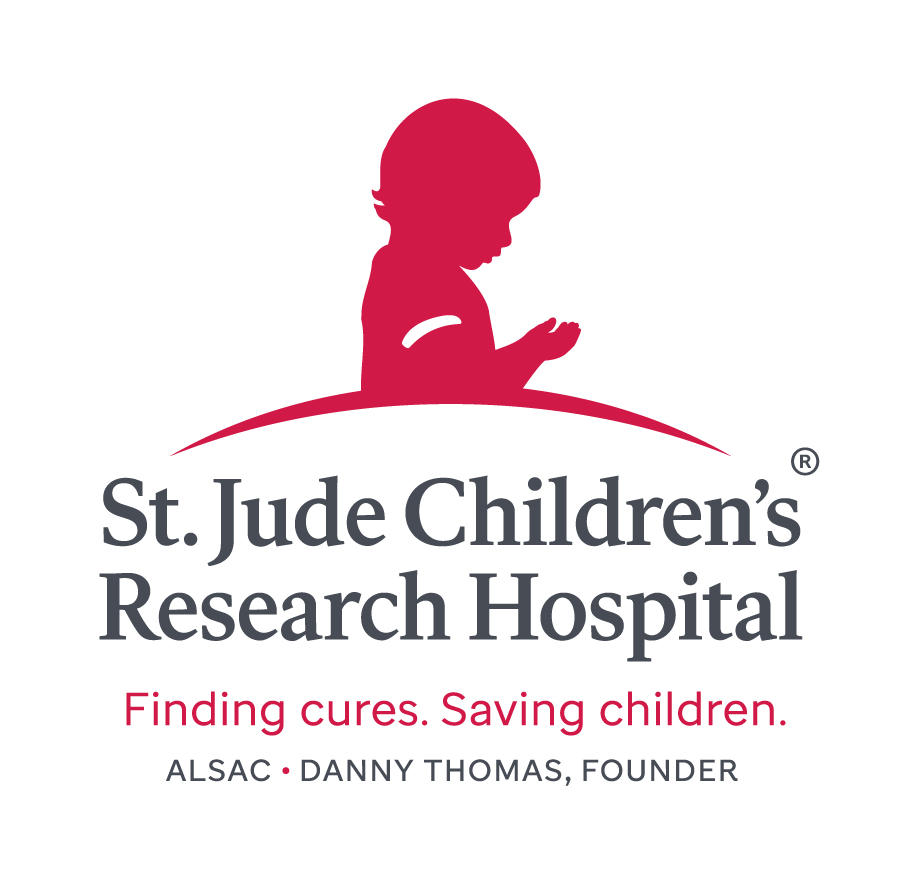 It was 2018 when Chris and Angela Aquilino enrolled their two boys in Taekwondo. Chris says their eldest son, 8-year-old Sydney Aquilino, immediately took a liking to the sport.
"We've never seen him activated like that," Aquilino said. "He was just crushing the belts and taking on new challenges. It was really great to see."
Around the same time, they noticed Sydney was extremely tired. Chalking it up to his new exercise regimen, they didn't think much of it. Until one day, they noticed that his lymph nodes were swollen.
"What started as a normal Wednesday turned into the craziest, most difficult day of our lives," Aquilino said.
Doctors at Novant Health Hemby Children's Hospital in Charlotte diagnosed Sydney with Acute T-Cell Leukemia/Lymphoma, a blood cancer. Since Novant Health is affiliated with St. Jude Children's Research Hospital in Memphis, the Aquilinos moved to Tennessee so Sydney could undergo treatment at the world-renowned pediatric cancer hospital.
"There's no doubt they [St. Jude] are the reason he's still with us," Aquilino said. "The gravity of that sentence isn't lost on me either."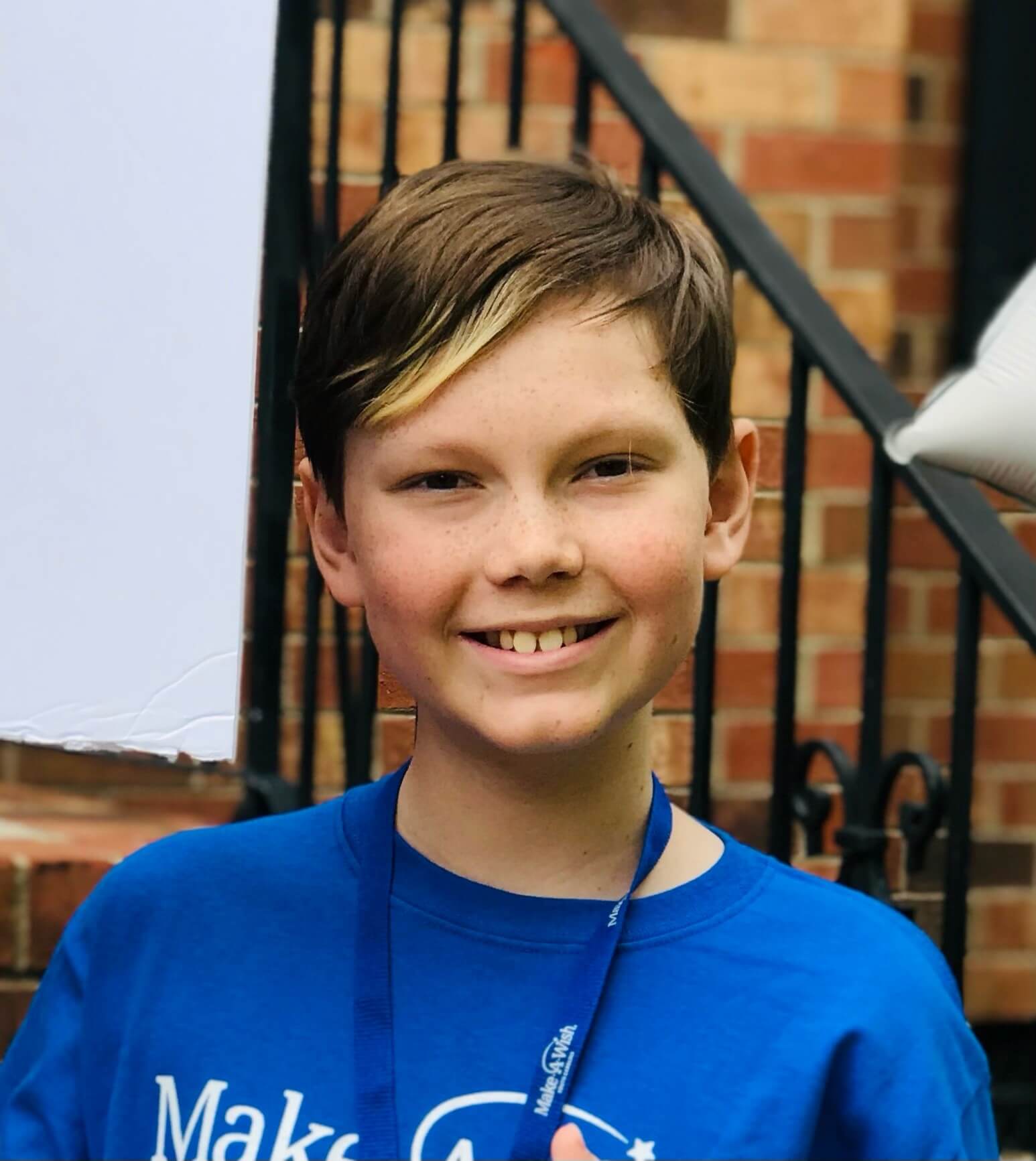 After three and a half years of aggressive treatments, Sydney, now 11, is in remission.
Because of private donors, no family at St. Jude will ever receive a bill for treatment, travel, housing, or food. Unlike many other hospitals, St. Jude also shares all discoveries and developments in childhood cancer research with doctors and scientists worldwide.
"When you donate to St. Jude, you're not just donating to St. Jude kids; you're helping all pediatric cancer patients," Aquilino said.
CPI Security has been a longtime supporter of St. Jude. In 2022, CPI Security will return as a sponsor of the St. Jude Celebrity Chef and Wine Dinner in Charlotte. Money raised at the event will go toward the hospital. Aquilino, a chef himself, is coordinating the celebrity chef portion of the event and will even do a cooking demonstration!
Ronald McDonald House
Like many of the children featured in this article, sometimes a cancer diagnosis requires families to move away from home for long periods of time because they need to be close to a hospital that can provide them with the best treatment available. It can be difficult to find temporary and affordable housing, especially when families don't know how long they'll be there. That's where the Ronald McDonald House can help.
The Ronald McDonald House provides an affordable home away from home for families who need to be near a hospital because of a sick child. By offering families a haven less than one mile from partner hospitals, The Ronald McDonald House increases their ability to spend more time with their child, interact with their clinical care team, and participate in critical medical decisions.
CPI Security is proud to support Ronald McDonald Houses across our footprint, affecting families with sick children in four states throughout the southeast. The Murray family lives in Columbia, but called the Ronald McDonald House of Charlotte their home for more than 120 days while their son Ethan was in the NICU.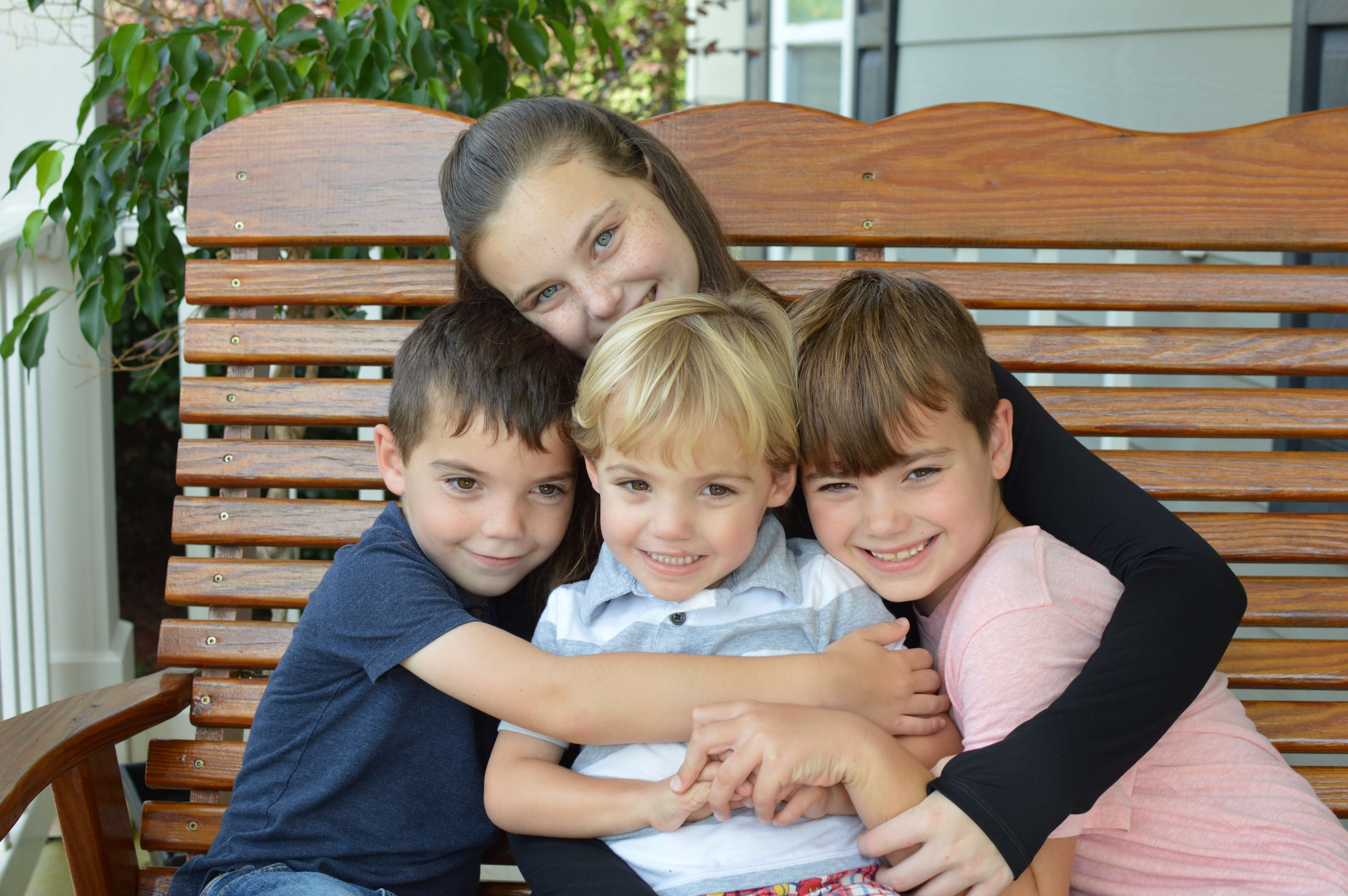 "Our family is forever grateful for the care we received at the Ronald McDonald House of Charlotte. The tension and stress of the medical needs depleted us as parents. We appreciated having a place to retreat to, where we could take time to connect with our children and release our tensions," The Murray family said. 
"Our sons were able to meet Tony the Tiger. Our daughter enjoyed playing BINGO. Our family made game nights with the provided board games. We all read books from the library. To have a ''home away from home" where our family could spend days in close proximity to Ethan brought much healing emotionally and gave us hope for our future time with him as we bonded."
CPI Security has supported the Ronald McDonald House of Charlotte by sponsoring fundraising events like the Bowl-A-Palooza event. This year, CPI Security employees at all branches across our footprint will volunteer their time to serve dinner or provide support to their nearest Ronald McDonald House.
"The Ronald McDonald House of Charlotte provides respite for families of children receiving treatment at area medical facilities," Associate Director of Corporate Relations Isobel DeRusha said. "Since opening our doors in 2011, RMH has provided a caring and affordable home-away-from-home for over 5,000 families, just like the Murrays. Our organization is so thankful for the generosity and support of community organizations like CPI Security. Your donations and volunteer support help us further our mission of keeping families close when they need it the most."
CPI Security will continue to sponsor, volunteer, and support organizations like St. Jude Children's Research Hospital, Claire's Army, the Isabella Santos Foundation, and the Ronald McDonald House. We encourage you to help in any way you can to further the essential missions of each of these organizations that improve and save the lives of children diagnosed with cancer.