There's no better time to refer a friend to CPI Security than now! Follow the steps below to learn how.
Ready to refer a friend?
Here's how it works:
Follow the instructions below
Submit the required referral information through our Referral Rewards program using the inTouch™ app.
Get a $100 credit
When your referral activates a new CPI account, we will provide you with a $100 credit towards monthly monitoring.
More referrals, more credits
Refer as many people as you'd like! We will apply any additional referral credits toward future months.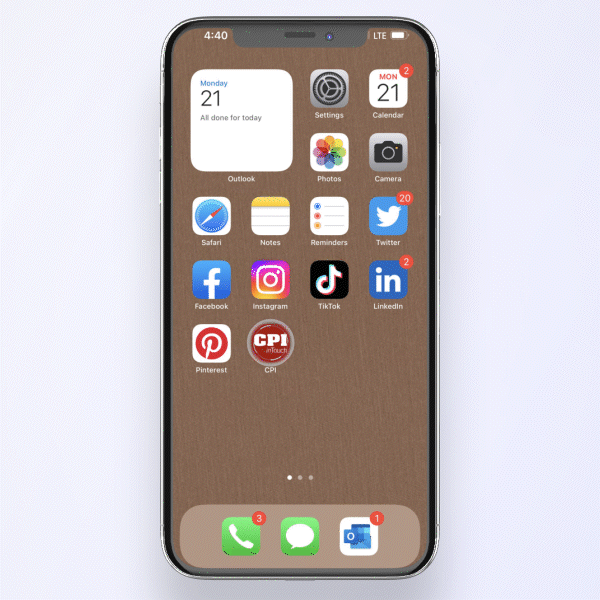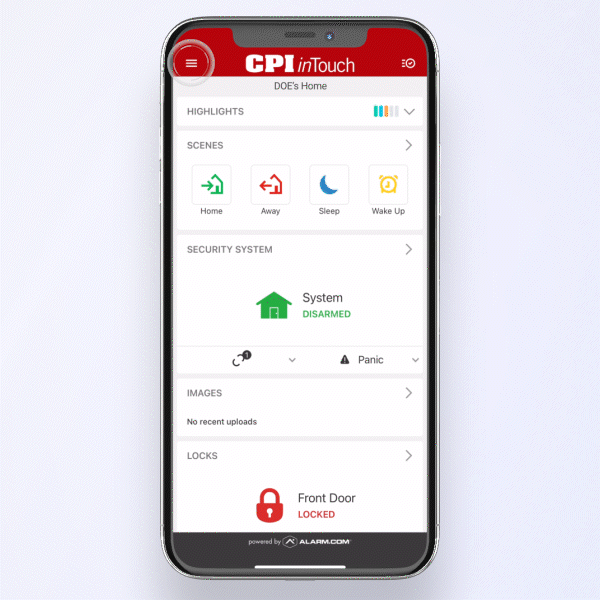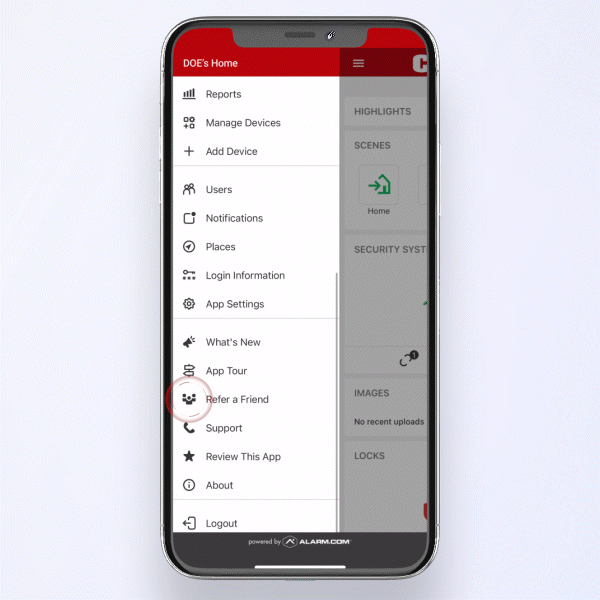 Scroll down and press
"Refer a Friend"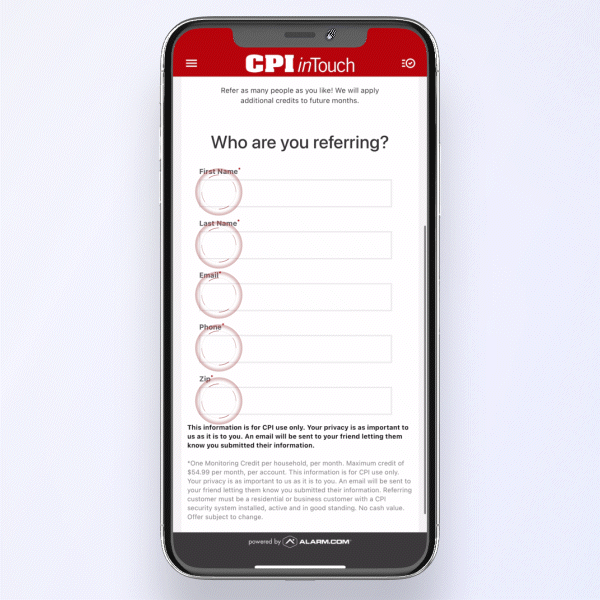 Enter your friend's name,
email, phone number,
and zip code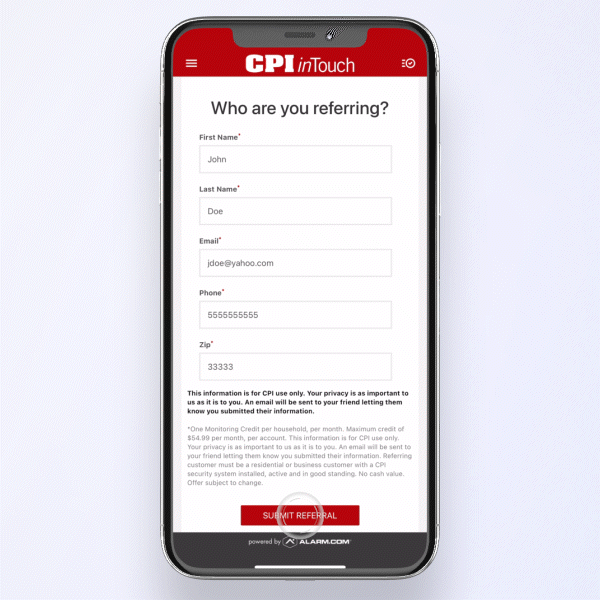 When your friend activates and installs a new CPI account, we will provide you with a $100 credit toward your monthly CPI Security monitoring. Refer as many friends as you'd like! We'll apply additional credits to future months.*
*Program Details:
CPI Referral Program: $100 bill credit given to any CPI customer who makes a referral ("Referring Customer") between July 1, 2023 and September 30, 2023 that results in a new CPI customer ("Referral") signing a CPI Residential Services Contract and activating a CPI System by October 15, 2023.
Referring Customer $100 bill credit will be applied within 60 days of Referral system installation and/or activation. Credit is applied to monthly monitoring only.
Referral will receive $100 credit within 60 days of activation. System must be activated by October 15, 2023. Credit is applied to monthly monitoring only.
$100 referral credit is being offered for a limited time only.
Referrals can only be initiated and submitted via the CPI Security InTouch App or online InTouch portal located at cpisecurity.com/intouch-login/ to be eligible for $100 bill credit for both Referring Customer and Referral.
Referring Customer must have an active CPI Security System and be in good standing.
CPI will contact Referral via email.
Offer subject to change.
Common Customer Support Topics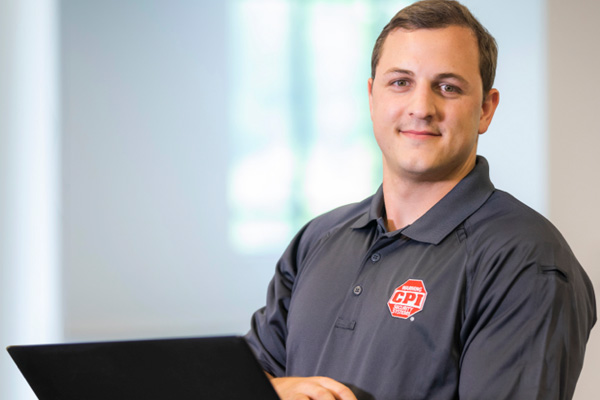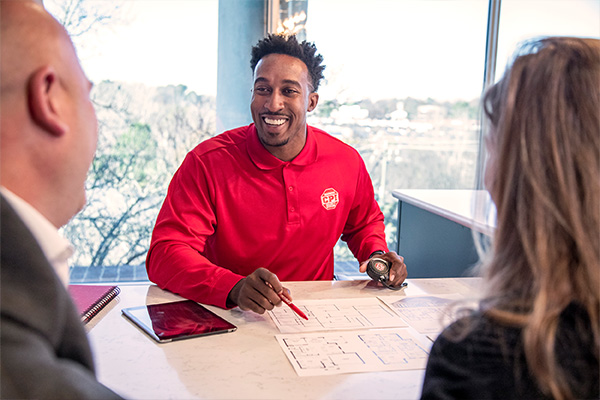 Looking to purchase a system?
Contact our sales team today
Moving is easy when you move with CPI
Our CPI Movers Program offers exclusive discounts and upgrades only available to current customers.