Monitored Intrusion detection
Safeguard your business inside and out by securing your entry points with intruder monitoring and detection services.
980-428-7802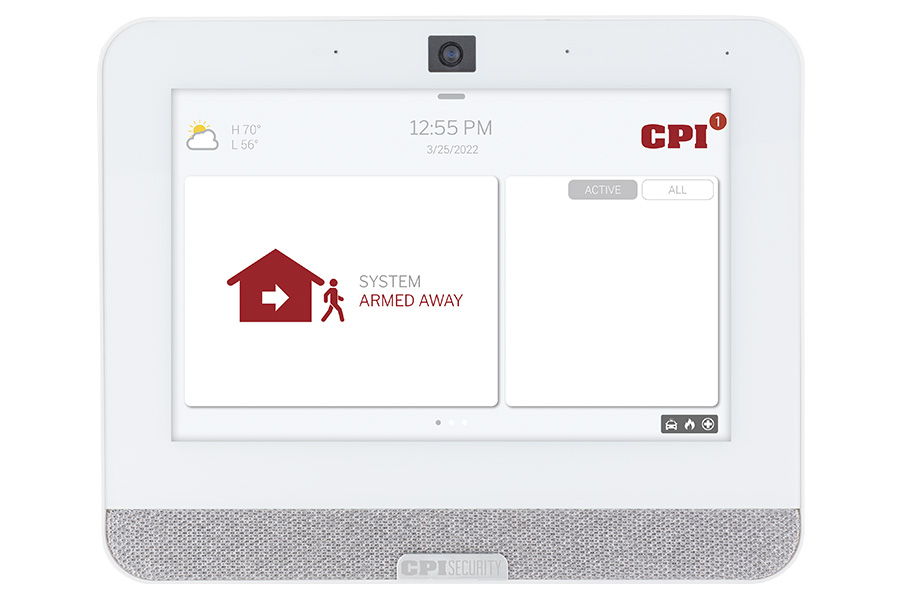 Business security systems
Intruder Monitoring & Detection
With our door, window, glass break, and motion alarm sensors, monitor your doors, windows, or any other off-limits areas of your business. You can choose to secure everything from the perimeter of your brick-and-mortar location to specific internal windows or offices. Should one of these sensors get tripped, you'll be notified right away with a specialized, real-time alert via your inTouch™ app.
24/7 property awareness with 24/7 alarm monitoring
Every CPI business security system is customized and installed by our professionals to fit your needs. When monitoring your business with video, you'll know:
Your employees got to work in time to open your business
Someone breaks in through your storefront's front or back door
A window is open or shattered
An employee or customer enters an off-limits area or back office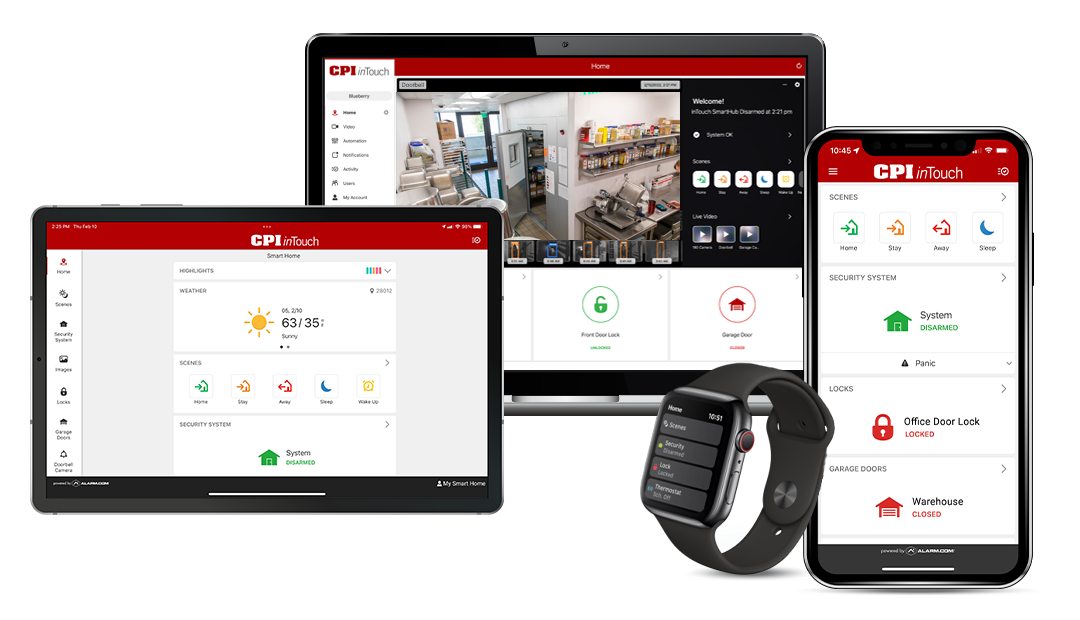 Professionally-monitored intrusion detection solutions to protect your business
Indoor & Outdoor Video Surveillance
Monitor your business, inside and out, from the convenience of CPI's inTouch™ app. Prevent theft and keep an eye on people, products, and your perimeter with one of our industry-leading security cameras.
Advanced Intrusion Detection
CPI Security will customize intrusion detection systems that are professionally monitored 24/7. Protect your business by equipping doors, windows, and more with advanced sensor technology.
One Integrated Solution
Control your entire CPI Security system with the  inTouch™ app. Arm your system, view live & stored camera footage, and monitor advanced business analytics—all from one easy-to-use app.
Professional Installation
All technicians are professionally trained and certified to install and teach you all about your new commercial security & surveillance system. Unlike other security companies, we do not sub-contract.
24/7 Professional Monitoring
In the event of a break-in or suspicious activity that triggers our monitored alarm systems, we work quickly with you and local authorities to ensure safety and help minimize potential loss.
Business Activity Analytics
Take your business to the next level with CPI Security's advanced activity analytics that include heat mapping, people counting, occupency tracking, queue monitoring, crowd gathering, and more.

For a limited-time only, get 40% off select video devices when you purchase the Video Package for your business. Call us to learn more and for a free consultation.
*Offer good for new customers who purchase Video Package. Credit approval and monthly monitoring agreement required. Applicable sales and use tax apply. Other restrictions may apply.
A security solution for every type of business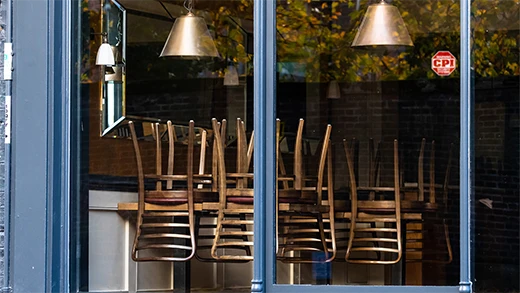 Restaurant Security Systems
24/7 Video Surveillance
Protect your restaurant or bar with professionally installed restaurant security cameras, 24/7 monitoring, and emergency response.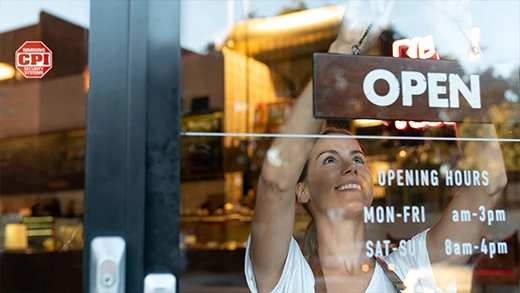 Retail Security Systems
Theft Prevention
Safeguard your inventory, property, employees, and customers with a professionally installed and monitored retail security system.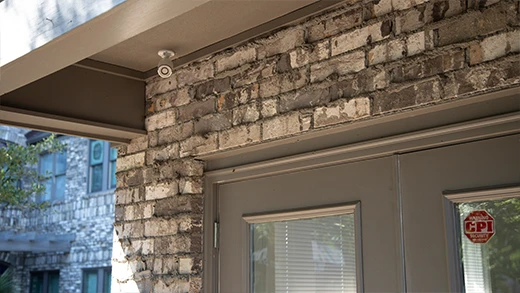 Office Security Systems
Access Control & Video Monitoring
Protect your office, medical center, and other corporate buildings with a commercial security system that monitors your business inside & out.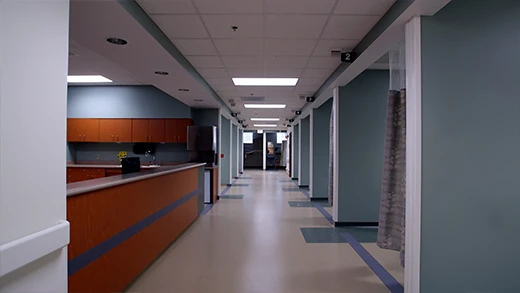 Medical Security Systems
Dentist, Doctor, Spa & More
Protect your office, medical center, and other corporate buildings with a commercial security system that monitors your business inside & out.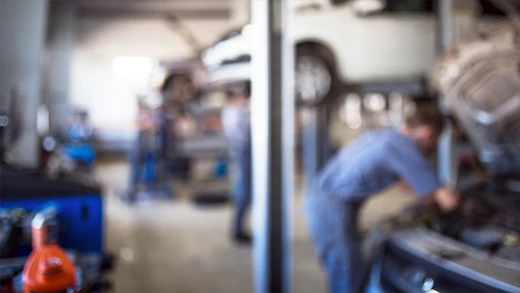 Automotive Security Systems
Protect Your Shop or Dealership
Protect your car dealership, auto service and repair center, or mechanic shop from theft and vandalism with professionally installed and monitored automotive security.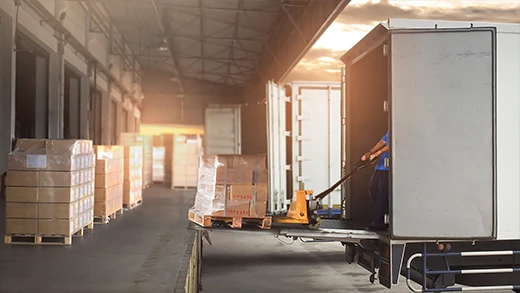 Industrial Security Systems
Monitor operations & equipment
Monitor the security of your industrial and commercial properties while protecting your employees and facility.
The security solution your business deserves
CPI provides the business security technology you need to keep your business safe and secure.
The all-in-one solution for intrusion detection, access control, video surveillance, and more.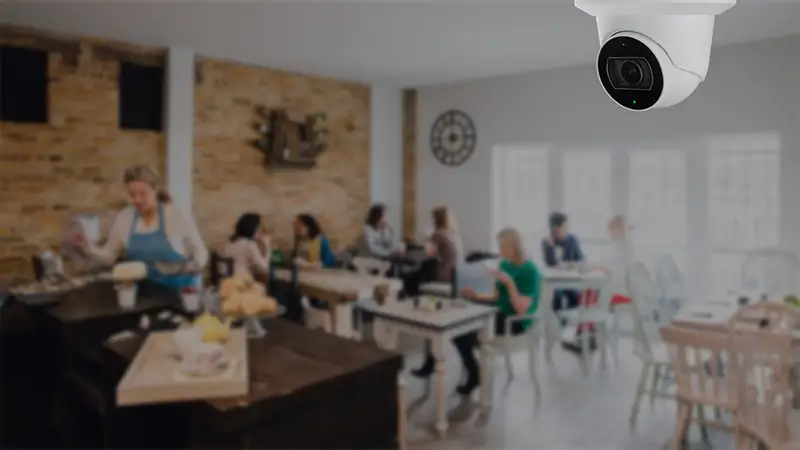 Video Surveillance
Perimeter & Interior Protection
One of the best ways to protect your assets and enhance your peace of mind is by strengthening your security with a video surveillance system for your business.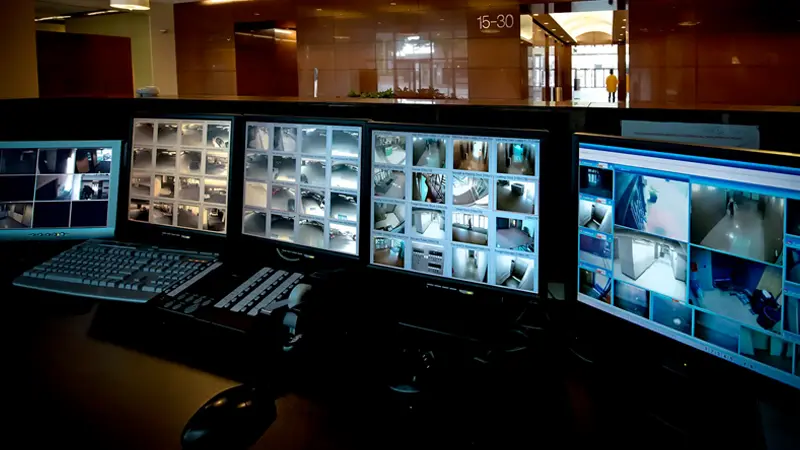 Business Activity Analytics
Advanced Video Technology
What if your security cameras could do more than just capture footage? With Business Activity Analytics by CPI Security, now they can.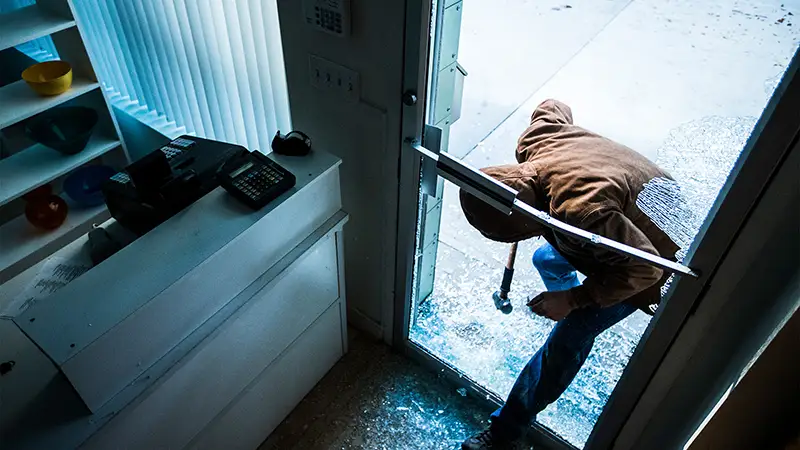 Intrusion Detection
Sensor protection & notification
Monitor your business inside and out by securing your entry points with intruder monitoring and detection services.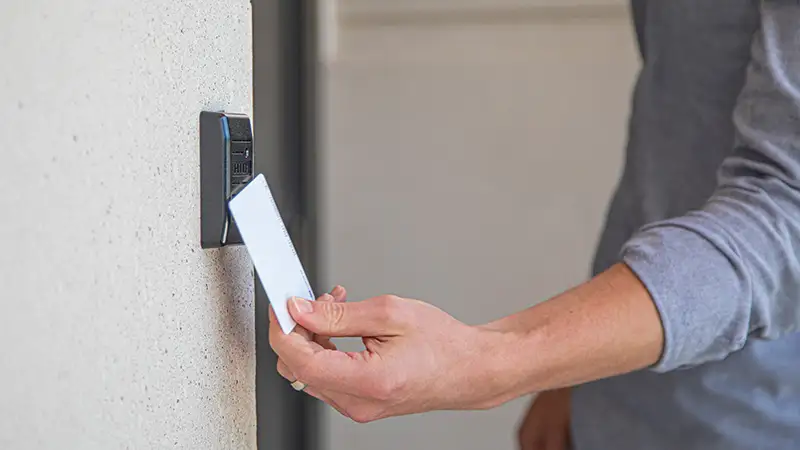 Smarter Access Control
Key Cards, FOBs, Badges & RFID
Enhance the security of your business with a comprehensive, customized, & smart access management solution.
Remote Monitoring
24/7 Real-Time Control
Whether you're at the office or away, manage your business's security from anywhere with the inTouch™ app.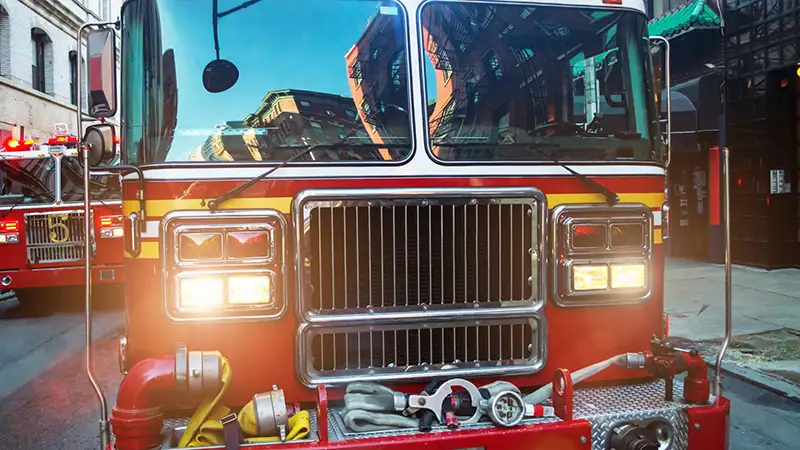 Fire Alarm Monitoring
Professionally Monitored
When it comes to commercial fire alarm monitoring, early detection and fast emergency response make the difference between a minor incident and a total loss.