A passion to giving back
We care about the communities we serve and invest our time and contributions in many community and charitable partners.
(800) 827-4347
As part of our commitment to making a difference in our community, CPI Security is proud to support this incredible organization to help empower people to climb the ladder of opportunity.

Featured community partners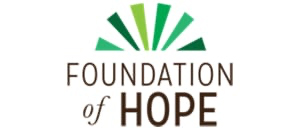 Foundation of Hope
Foundation of Hope is dedicated to their mission of conquering mental illness by investing in groundbreaking scientific research and mental health initiatives. The Foundation partners with the University of North Carolina at Chapel Hill's Department of Psychiatry to fund critical research and is committed to raising awareness and supporting effective treatment programs so one day we can eliminate suffering from mental illness.
Since 2015, CPI has proudly participated in both the Evening of Hope and the Walk for Hope.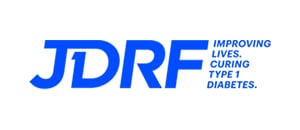 Juvenile Diabetes Research Foundation
Juvenile Diabetes Research Foundation is leading the fight against type 1 diabetes (T1D) by funding research, advocating for policies that accelerate access to new therapies, and providing a support network for millions of people around the world impacted by T1D.
CPI is honored to support local JDRF chapters throughout our footprint from the JDRF One Walk to the annual Hope Galas as the BidPal Sponsor.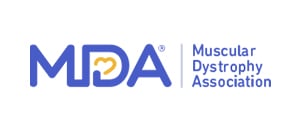 Muscular Dystrophy Association
Muscular Dystrophy Association is spearheading efforts to transform the lives of people with muscular dystrophy, ALS, and related neuromuscular diseases. MDA funds groundbreaking research for promising treatments and provides families with the highest quality care from the best doctors in the country.
CPI is proud to support MDA over the years through their annual Muscle Team event and now as the Presenting Sponsor of the Fill the Boot Campaign in various cities across NC and Columbia, SC.
Right Moves for Youth
Right Moves for Youth is a school-based, youth development and student support program focused on helping teens develop the skills to succeed in school and life. The mission of RMFY is to help students graduate high school with a plan for their future success and collaborates with Charlotte-Mecklenburg Schools, the Charlotte-Mecklenburg Police Department, the Mecklenburg County Sheriff's Office and other community partners.
CPI has partnered with RMFY for over a decade as the presenting sponsor of their annual Twilight 5k race and puts together a Real Time Racers team to help promote fitness and giving back to our community.
The peace of mind you deserve
Our award-winning 24/7 monitoring team is always there for you and ready to respond when you need us most.
Custom Alarm systems & Smart Home Security
All CPI devices work together to create a fully-integrated smart home security system customized for your residence — all from the easy-to-use inTouch™ app.
Smart home security made easy
Call now and one of our home security experts will provide a free phone consultation to help personalize your home security system.
Smart Home or Video Devices
with purchase of the Pick 3 Security Package

BONUS: Get an Indoor Camera and
Professional Installation for FREE