Limited-time offer on a smart home security system, including the all-new Outdoor Camera and a free Doorbell Camera from the Southeast's leaders in home security.
Included in the Essentials Video Package
Manage every element of your CPI inTouch™ smart security system from our flagship smart home control panel.
Monitor your front door anytime, anywhere with the Video Doorbell Pro. See, hear, and interact with anyone at your doorstep.
Keep tabs on pets, kids, and more with our motion-activated, indoor home security camera.
Protect your home with our latest Outdoor Camera with Perimeter Alert that detects bad guys, sends them running, and records every move.
Add an extra layer of protection inside your home through the detection of motion in high trafficked areas.
Our smart smoke alarm detects emergencies and notifies both you and our monitoring team immediately.
Secure and monitor any door or window in your home with our alarm contact sensors.
Or send us your questions and our sales team will reach out to you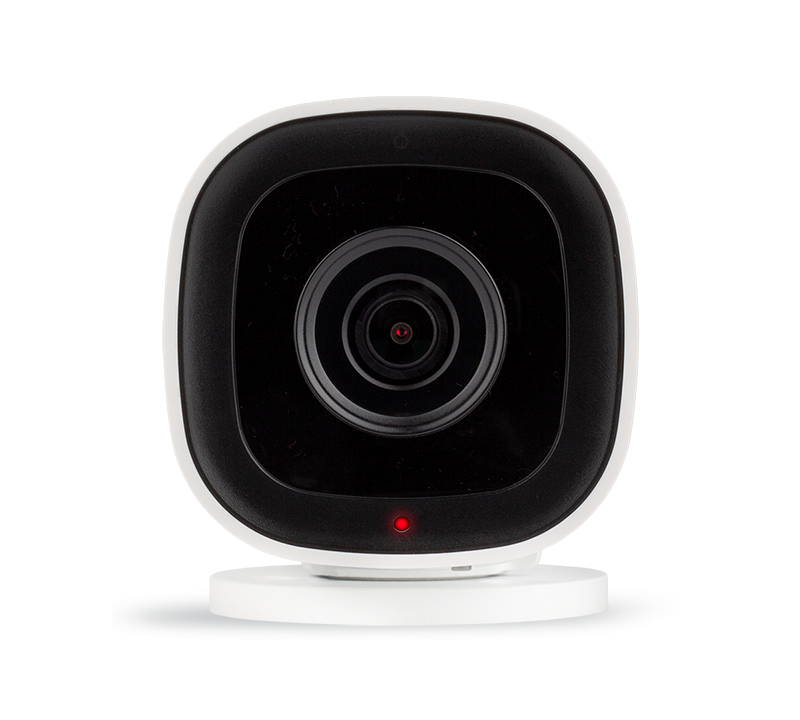 By clicking the 'Get Started' button below, I agree that a CPI Security specialist may contact me via emails, text messages, or phone calls to the phone number provided by me using automated technology about CPI offers, and consent is not required to make a purchase. Your information is collected and used in accordance with our privacy policy.
Excellent implementation of my security system from start to finish! My sales contact did a wonderful job of explaining all my options so I made the best choices possible for my new home."
Home security that protects what matters most
Every CPI security system comes with 24/7 monitoring and emergency response. When it comes to your loved ones' safety and protecting your property, our Real Time Response℠ makes all the difference.
24/7 Monitoring, Verified Alarms & Real Time Response℠
We're like your local neighborhood watch - if your neighborhood watch had the latest technology and worked closely with local authorities and emergency response teams.
Here's how Real Time Response works when an alarm is triggered:
Our customers have the ability to cancel an alarm on their app or panel. If an alarm isn't "Canceled" and disarmed, our Central Station Operators will come over the 2-way speaker to check on the situation at hand.
If you cannot confirm that you are ok – whether that's via the 2-way speaker or if we call the primary phone number on the account – or if we hear breaking, rustling, or any suspicious activity, we act quickly to verify the emergency.
Once we verify the alarm, we're able to contact emergency responders on your behalf, dispatching the authorities and relaying information to them in real-time, and for our video customers, we will send any pertinent clips to the authorities.
Greet guests as they approach your home, let the kids know dinner is ready, or speak to delivery drivers with two-way audio
Detect people, animals, and vehicles and receive relevant, real-time alerts to your app with IVAN intelligent video analytics technology
See both live videos and saved clips right from your app in full HD, rain or shine, day or night with Infrared Night Vision
THE PEACE OF MIND YOU DESERVE
Our award-winning 24/7 monitoring team is always there for you and ready to respond when you need us most.
FULLY INTEGRATED & CONNECTED SYSTEM
All of our products connect into one fully-integrated home security solution tailored for your home. Every door. Every window. Every concern. Covered.
Offer good for new residential customers only. Offer only available to homeowners; please contact CPI for commercial or renter-specific options. Minimum equipment purchase, credit approval and monthly monitoring agreement required. Applicable sales and use tax apply. Other restrictions may apply. NC LOW VOLTAGE: 16876/02-SP-FA/LV, NC BUSINESS: 1776-CSA, SC: BAC.5230 / FAC.3258, GA: LVA.205928, TN: BAC.1665. Some restrictions apply. Call for complete details on savings, varies by package chosen.
© 2022 CPI Security Systems, Inc.

State License Numbers: NC LOW VOLTAGE: 16876/02-SP-FA/LV NC BUSINESS: 1776-CSA SC: BAC.5230 / FAC.3258 GA: LVA.205928 TN: BAC.1665 AL: 16-1458 FL: EF20001486 VA: 119072 KY: 918597.09 MD: 107-2133 DE: 017-59 MS: 15027951 AR: 2654 TX: B06280701(A)