From Fisher Park and Dunleath to Dudley Heights and Grandover, over 300,000 people call Greensboro, NC home – and for a good reason. With its rich history, burgeoning brewery scene, and its close proximity to the beach and the ocean, it's no wonder that the city's population continues to grow.
Whether you already call Greensboro home or you've just moved to the area, smart home security can help you secure your home, possessions, and family. But in a market flooded with options, choosing the right security system for your home isn't always easy. How do you know that the security system you choose will protect your family should the unfortunate occur? If you're looking for a security system, we can help. We wrote this post to help you identify and select the ideal home security solution for your Greensboro, NC home.
Smart Security Systems for Greensboro, NC Homeowners
The right smart security systems for homeowners in Greensboro, NC can provide an array of benefits to home buyers and their families. In addition to helping you keep your family, property, and possessions safe from harm, smart security solutions are also highly customizable and offer many additional features that can make life easier than ever before. While some home security systems are more robust than others, most smart home security systems include the following technologies and components:
Security Sensors
Security sensors form the foundation of any smart security system. These sensors are placed in different areas around your home and monitor for signs of possible intrusions, such as opening doors or windows. Smart security systems also include motion detectors that detect movement within your home, even when no entry is attempted.
CPI Security provides Greensboro, NC residents with several security sensor options, including:
Outdoor Window and Door Sensors
Indoor Intrusion Detection Security Sensors
Motion Detection Sensors
Glass Break Alarms
Water Detection Sensors
Each sensor works together to form a security grid that protects you from home intruders and criminals.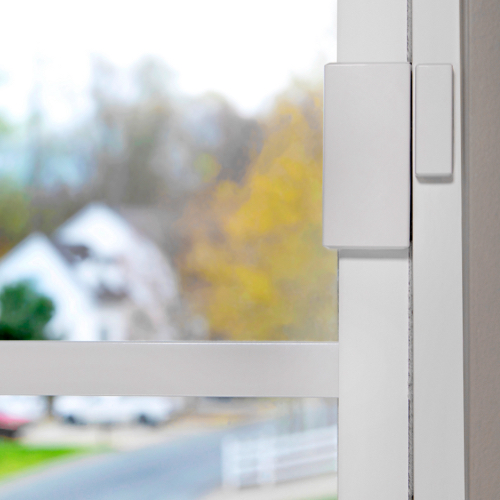 Security Cameras
Security cameras are another critical component of any smart security system. These devices allow you to keep an eye on your home at all times, even when you aren't there. Most security camera systems can be accessed remotely via a smartphone app, allowing you to monitor live footage or playback saved recordings whenever you need them.
CPI offers many security camera options including:
Safety Alarms
In addition to keeping your family safe from potential intruders and criminal threats, many security systems providers also provide their customers with safety alarm monitoring. If you're thinking about an alarm system, be sure to choose a provider that offers broader safety monitoring as well.
This should include the following:
Fire Detectors
Smoke Detectors
Carbon Monoxide Detectors
Water Leak Detectors
Medical Pendants
Watch below to see how CPI Security's Smart Smoke Detector saved Mandy's pets and home from a fire.
Smart Home Control Systems
Smart home control systems are another essential component of any smart security system. These systems allow you to monitor and control your home's lighting, temperature, appliances, and more from a single device or app. This can help you make your home safer and more energy-efficient, as well as save time and effort daily, including:
SmartHub – A centralized unit that can manage every element of your smart home security system.
Smart Door Locks – Lock and unlock your doors remotely, whether you're down the block or miles away.
Smart Thermostat – Control your home's temperature remotely or through your central SmartHub. You can even set your thermostat to a schedule, so it automatically adjusts to fit your routine.
Smart Garage Door Control – Never worry about leaving the garage door open while you're out again.
Smart Water Shut-Off Valve – Automatically turn off your water supply in the event of a leak to avoid costly damages.
Smart Plug – Control power to your electronics through your security stem. Perfect for vacationers that still want to look like they're home.
As with the above technologies, not every home security system comes equipped with the same tools. Be sure to look at your specific desires, then select a provider that can accommodate those needs. For example, CPI Security's Smart Home Security System integrates with many of the top smart home devices that you're already familiar with, like Siri, Google Home, Nest, and Amazon Alexa.
24/7 Security Monitoring
When selecting your Greensboro, NC, home security system, one of the most critical decisions you'll have to make is whether or not to use professional monitoring or monitor your home's security on your own.
While there have been several advances in self-monitoring security systems in recent years, they still aren't as reliable as professional monitoring. Think about it. DIY systems rely on your ability to actively monitor your home's security. In the event that you're out of town, injured, or unable to get to your phone, you may find yourself unable to proactively address a home security issue.
With professional monitoring, you have access to 24/7 security monitoring with a trained team of experts who can respond immediately if an emergency occurs. This ensures that your home is always protected when you're away, and also allows you to save money on insurance premiums over time.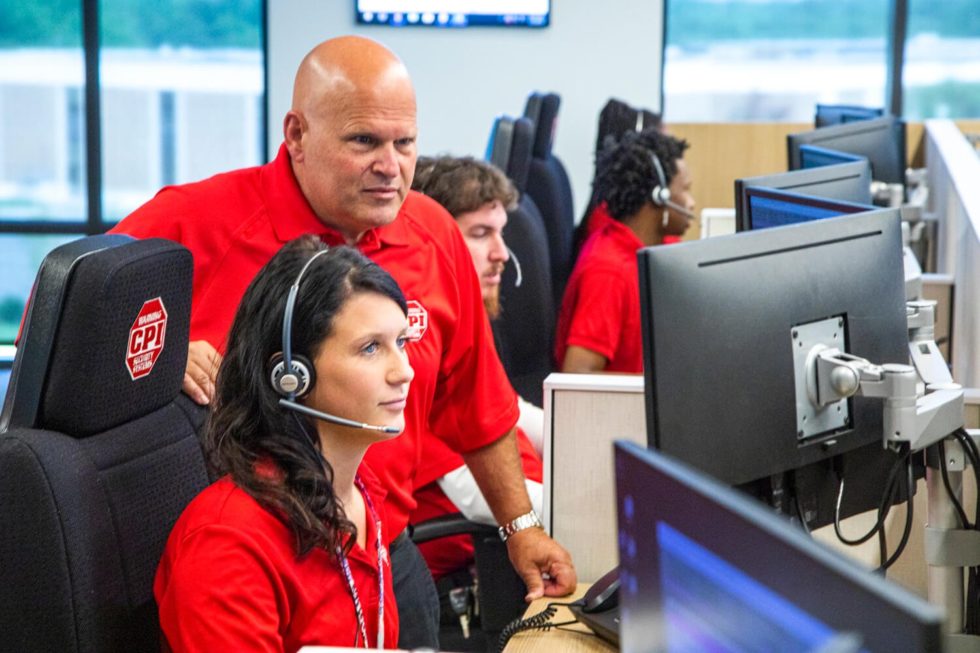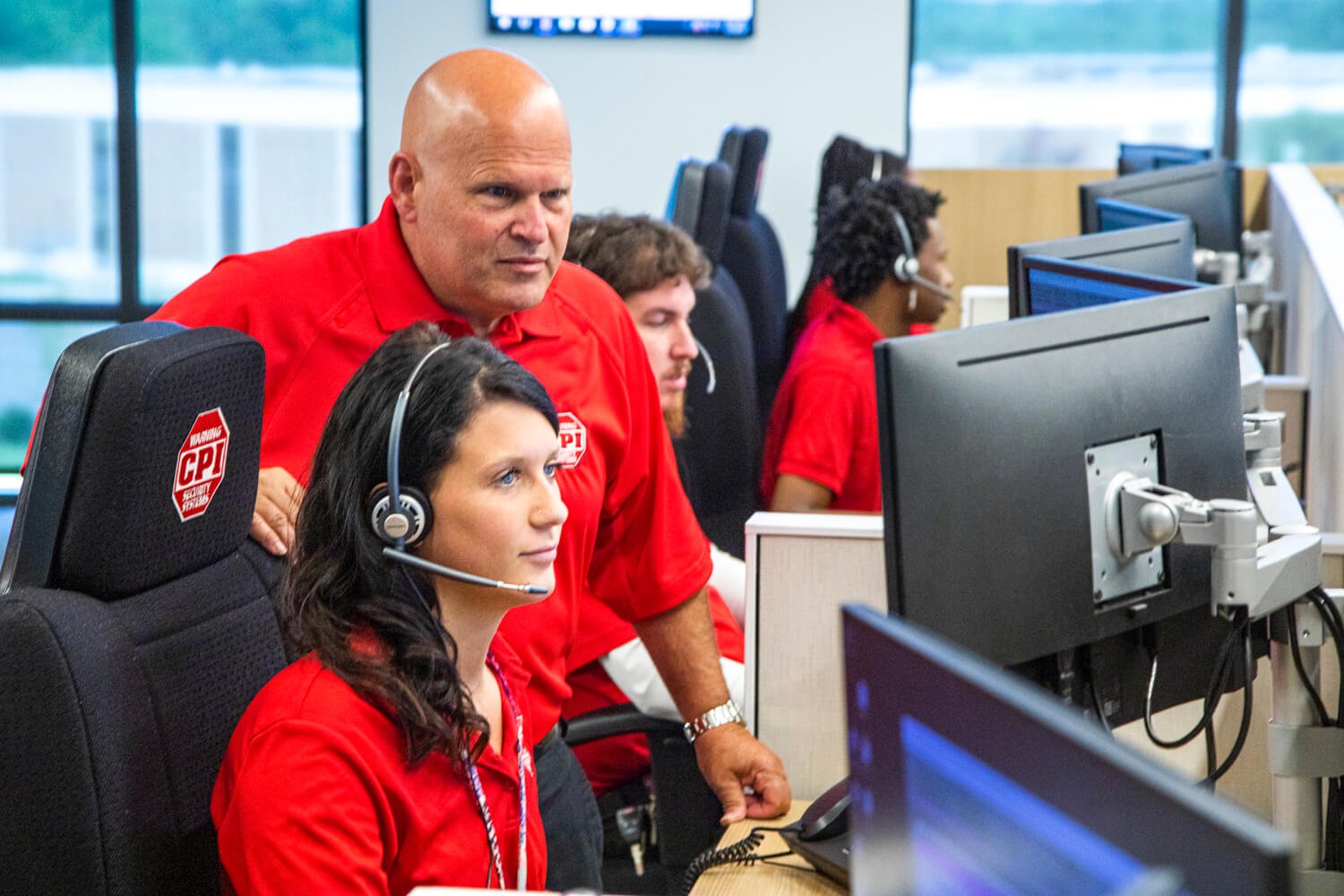 Home Security Systems and Alarm-Monitoring Services Near Me
We've had the privilege of meeting citizens of the Gate City 's home security needs for dozens of years. Wherever you live in Greensboro, CPI has a smart home security system to meet your needs.
Here are just some of the neighborhoods and surrounding areas that we serve:
Archdale
Asheboro
Burlington
Clemmons
Eden
Elon
Gibsonville
Graham
Greensboro
High Point
Kernersville
King Stokes
Lewisville
Lexington
Mebane
Mocksville
Mount Airy
Oak Ridge
Reidsville
Stokesdale
Summerfield
Thomasville
Trinity
Winston-Salem
Why a CPI Home Security System is the Best Choice for your Greensboro, NC Home
We know that selecting your home security system is no easy task, but with CPI Security, you can stay confident that you're making the best security choice for your home and your family. CPI Security not only brings you best-in-class technologies and security solutions, it also provides exceptional security services:
Award-winning monitoring that keeps a watch on your property 24/7, every day of the year.
CPI's Real Time Response℠ will alert you and the property authorities in case of a fire, intrusion, or other security instance.
Free installation is provided by professional security installers that work around your busy schedule.
Let CPI take the stress of purchasing and installing your Greensboro, NC home security system. It's easy to get started. Visit us online or give us a call at 877.355.1073 to receive a customized quote and take advantage of our special offers.