Have you thought recently about how to stop burglars from targeting your home? It's wise to consider how to deter burglars to protect your home and keep your belongings as secure as possible. 
The best home burglar deterrents tend to include a mix of high-tech security systems and simple common sense approaches. Here are our 12 best tips for stopping burglars from entering your home: 
Install outdoor security cameras.

 

Keep your property well-lit with outdoor lighting.

 

Install video doorbells.

 

Remove hiding spots around your home's exterior.

 

Install an alarm system with sirens.

 

Get to know your neighbors.

 

Install smart locks

 

Secure your garage.

 

Vary your routines.

 

Make sure your house appears occupied.

 

Show off your dog.

 

Secure your windows.

 
Read on to learn more about these tips for how to deter burglars from your home. 
Install Outdoor Security Cameras
Outdoor security cameras are one of the best home burglar deterrents. Burglars are typically opportunistic, and installing cameras in visible places around your home's exterior quickly tells would-be burglars that breaking into your home comes with a high risk of being detected, caught, and convicted.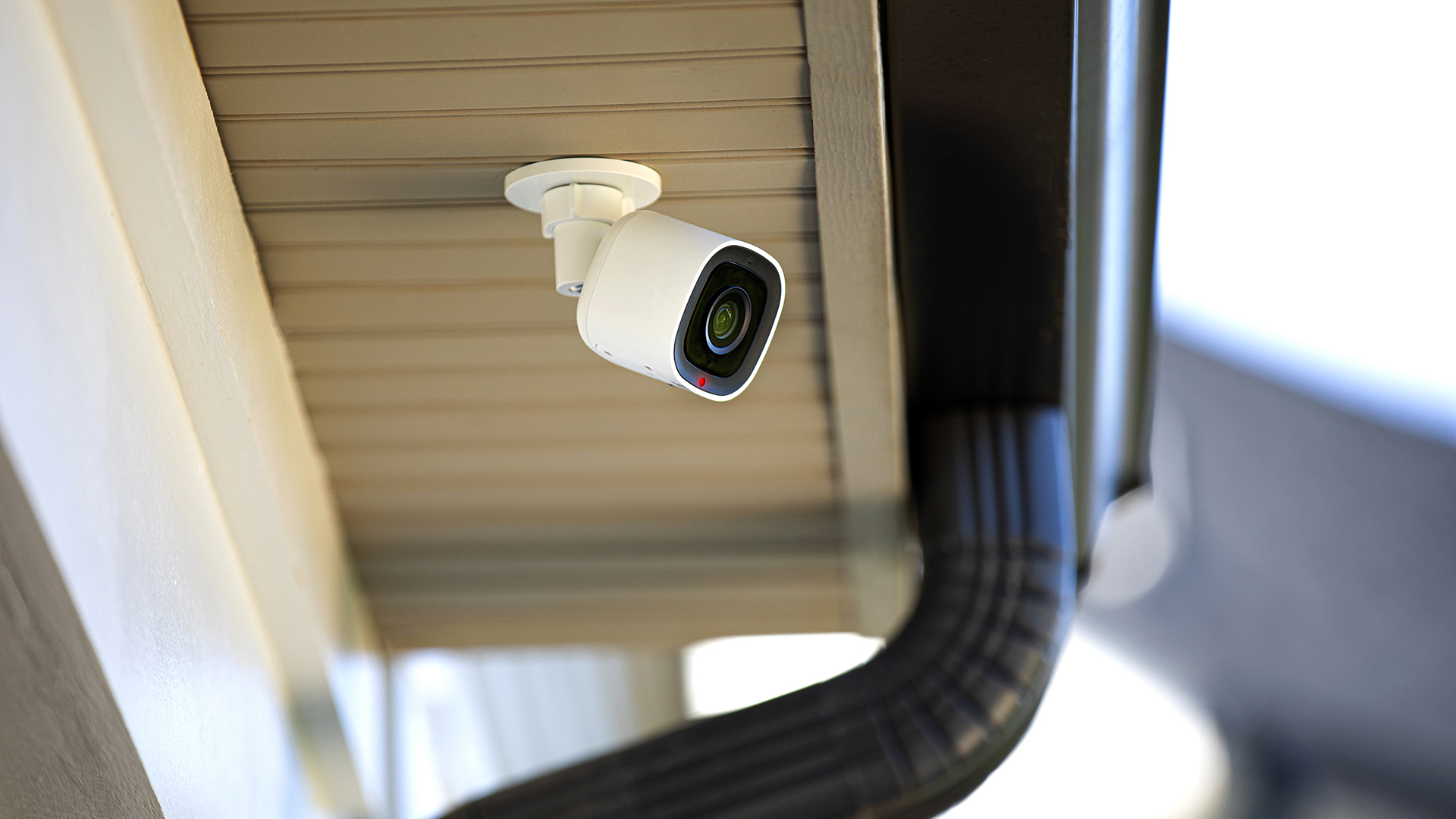 Make sure you install security cameras with night vision all around your home's perimeter so that you can easily see anyone who approaches your house.  
Keep Your Property Well-lit W
ith Outdoor Lighting
Along with security cameras, great outdoor lighting can make a big difference in deterring burglars from your home, especially at night. Motion lights can take this a step further by detecting movement and automatically illuminating anyone approaching your home in the dark. You can also add landscape lighting, path lights and other outdoor lights to ensure your entire home is well-lit and no one can lurk around. 
Install Video Doorbells
Video doorbells are another great burglar deterrent because they can detect motion in your front yard or near the entrance of your home and alert you instantly. A video doorbell is an easy way to ensure thieves know that you are monitoring your home and will be aware immediately if they try to break in. Plus, these doorbells feature two-way audio for added security, which also gives you the availability to talk to delivery people, visitors, and anyone else who uses your door for legitimate (or illegitimate) reasons.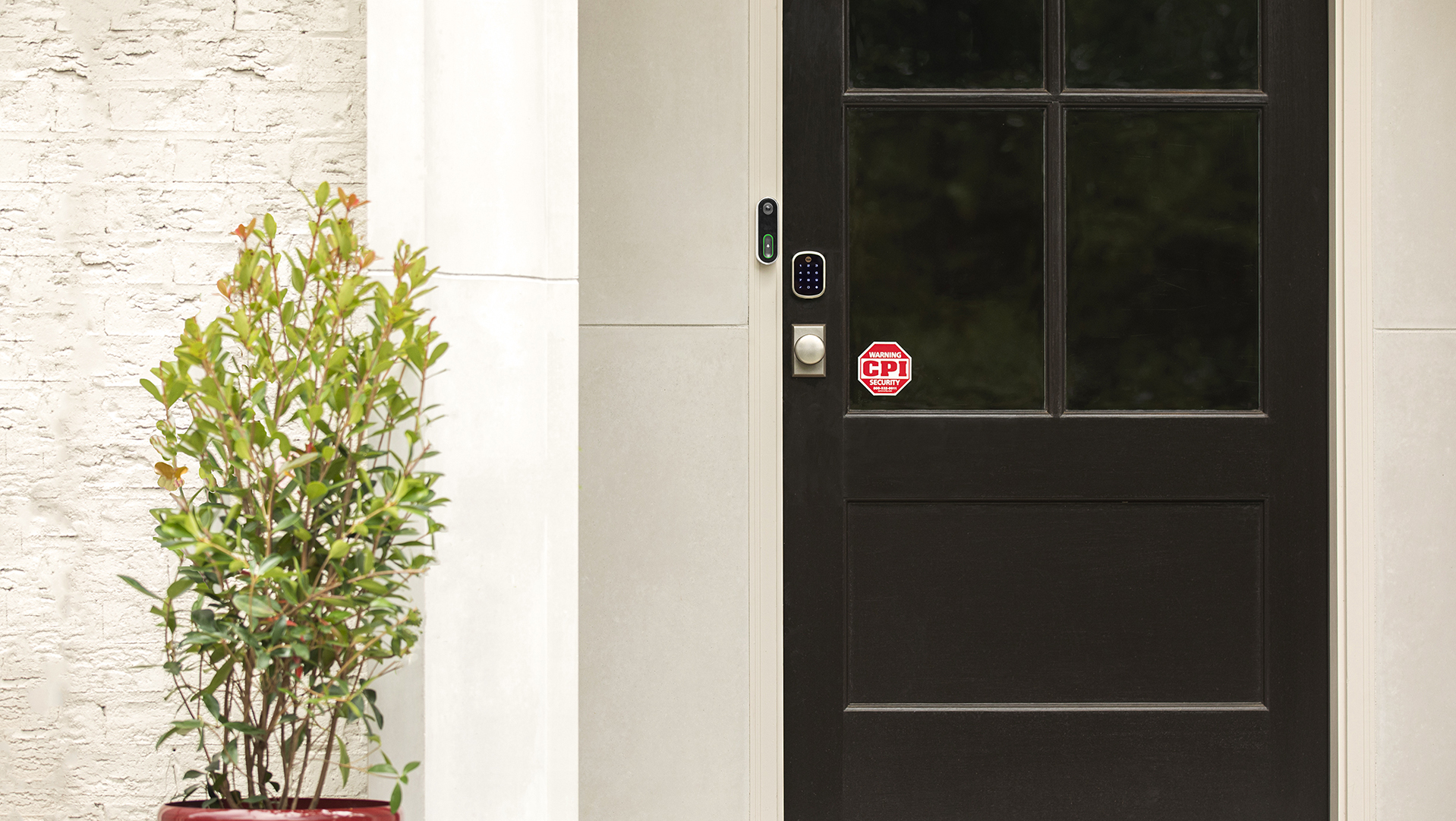 Remove Hiding Spots Around Your Home's Exterior
Take a few minutes to walk around your home and consider whether there are any good hiding spots for potential burglars. Large bushes, overgrown landscaping and high fences all provide space for someone to hide and wait for the right moment to break into your home. Clean around the outside of your house if needed to get rid of these hiding spots and stop burglars from targeting your home.  
Install an Alarm System With Sirens
Opportunistic burglars don't want attention, so installing something that brings attention to them is a great way to stop thievery. A good alarm system uses state-of-the-art equipment, including sirens, along with 24/7 monitoring to ensure that anyone who attempts to break into your house is stopped in their tracks before they gain entry.  
Get to Know Your Neighbors
Being neighborly is good for many reasons, but one is because it helps deter burglary. When neighbors know each other well, they are more likely to notice when something is amiss or something suspicious is happening at a neighbor's home. Plus, when you travel, it's helpful to have someone nearby that can keep an eye on your house, grab your mail and packages, and notify you if something seems off or unusual.  
Install Smart Locks
Smart locks' numerous features make them a great way to deter burglars from your home. These locks allow you to secure your home from afar, set up unique codes for different people who may need access to your home, and conveniently manage it all from an app. They also remove the need for a hidden spare key that a burglar could easily find and use to gain entry.  
Secure Your Garage
Your garage can be a vulnerable spot that burglars use to gain entry, so it's especially important to make sure it's secure. Approximately 9% of break-ins happen through the garage, according to the International Association of Certified Home Inspectors. There are many steps you can take to secure your garage and deter burglars, including adding an outdoor security camera, motion lights, and installing a Smart Garage Door Opener so that you can open and close your garage door from anywhere. You can also add privacy screens or shades to garage doors and windows and maintain your garage door so it stays in working order. 
Vary Your Routines
Most of us fall into the same routine day after day, but try to switch it up when you can. If burglars are patrolling your neighborhood and casing homes in search of an opportunity to break-in, don't make it easy for them to determine when you're likely to be out of the house for an extended period of time. If you can't change up your schedule from time to time, use timers for lights so it appears someone is home, even when your house is empty. 
Make Sure Your House Appears Occupied
It's smart to make sure your house never seems empty, but it's especially important when you're traveling or on vacation. If you'll be out of town, have a neighbor grab your mail and any packages that get delivered. Leave a car in the driveway if you can. Inside, put lights and even your television on timers to keep the house from staying noticeably dark. Smart plugs and other smart home products can make it easy to set up your home so it appears someone is always there.  
Show Off Your Dog
Have a dog? Make sure everyone who comes to your house knows about it. A large, barking dog at the door or window is a great burglar deterrent, but if your dog is small, doesn't bark or is crated when you're gone, you can consider leaving a few dog toys or a leash in the yard or on your porch to make it obvious that one lives there. While this probably isn't the best burglar deterrent alone, when coupled with other home security measures, a guard dog – or even the appearance of one – can do a lot to ward off a burglar.  
Secure Your Windows
Don't forget that taking steps to secure all your exterior windows is a great way to deter burglars from your home. Invest in a security system that includes window sensors and glass break detectors so you'll know if someone attempts to gain entry through a window. If you'd like to take window security a step further, consider putting steel bars or dowel rods in the window, and adding keyed window locks. 
For more tips on how to deter burglars and keep your home secure, get in touch with the experts at CPI Security today.