Summertime means time for vacations and relaxation. It also means time for updating your home through renovations and design changes. Don't forget to spend time making your home a place you enjoy and feel safe in. There may be a million things running through your head that need updates so start by focusing on these five projects that are trending this summer! 
Home security should be top of mind this summer to ensure you and your family are safe. Many factors go into installing a new system, including evaluating any current security products, producing a budget, and the size of your home. All these things will influence the type of security your home needs. 
Consider your own wishes as well. Do you wish to have exterior and interior cameras? Or do you just want sensors on the exterior doors and windows? It is recommended that a combination of both sensors and cameras be used in order to protect your home the best. This can also be influenced by the area that you live in. Be sure to do research on the crime rates in your area so you are better informed on how to keep yourself and your family safe. 

Top 5 Home Security Products to Invest in
Security sensors

are great for not only monitoring doors, windows, and motion but can also detect glass breaking and water leaks as well.

 

Outdoor cameras

will not only record people as they approach your home but can also stop them right in their tracks with an alarm and flashing red light.

 

Indoor cameras

are the perfect way to check in with your family and pets while you're away.

 
Safety alarms

include smoke detectors, carbon monoxide detectors, and even medical pendants which can save lives when emergencies happen.

 

Doorbell cameras

are the best way to monitor the main entrance of your home and even offer two-way audio!

 
Invest in Smart Home Products
Smart home products are all the rage right now. They even go hand in hand with most security systems. These products together can create a home that is not only safe but easily controlled by your phone! Making a more efficient home, in turn, creates an easier life for you. 
Top 5 Smart Home Products to Utilize
Give Your Bathroom a Facelift
Bathroom renovations are one of the best in regards to return on investment (ROI). A simple update to your master bathroom can increase your home's value, which is important to note if you're considering selling in the next few years. If you aren't looking to sell, bathrooms are a great place to update considering the amount of time a person spends in this space. A simple update could actually have a large impact on your day-to-day life.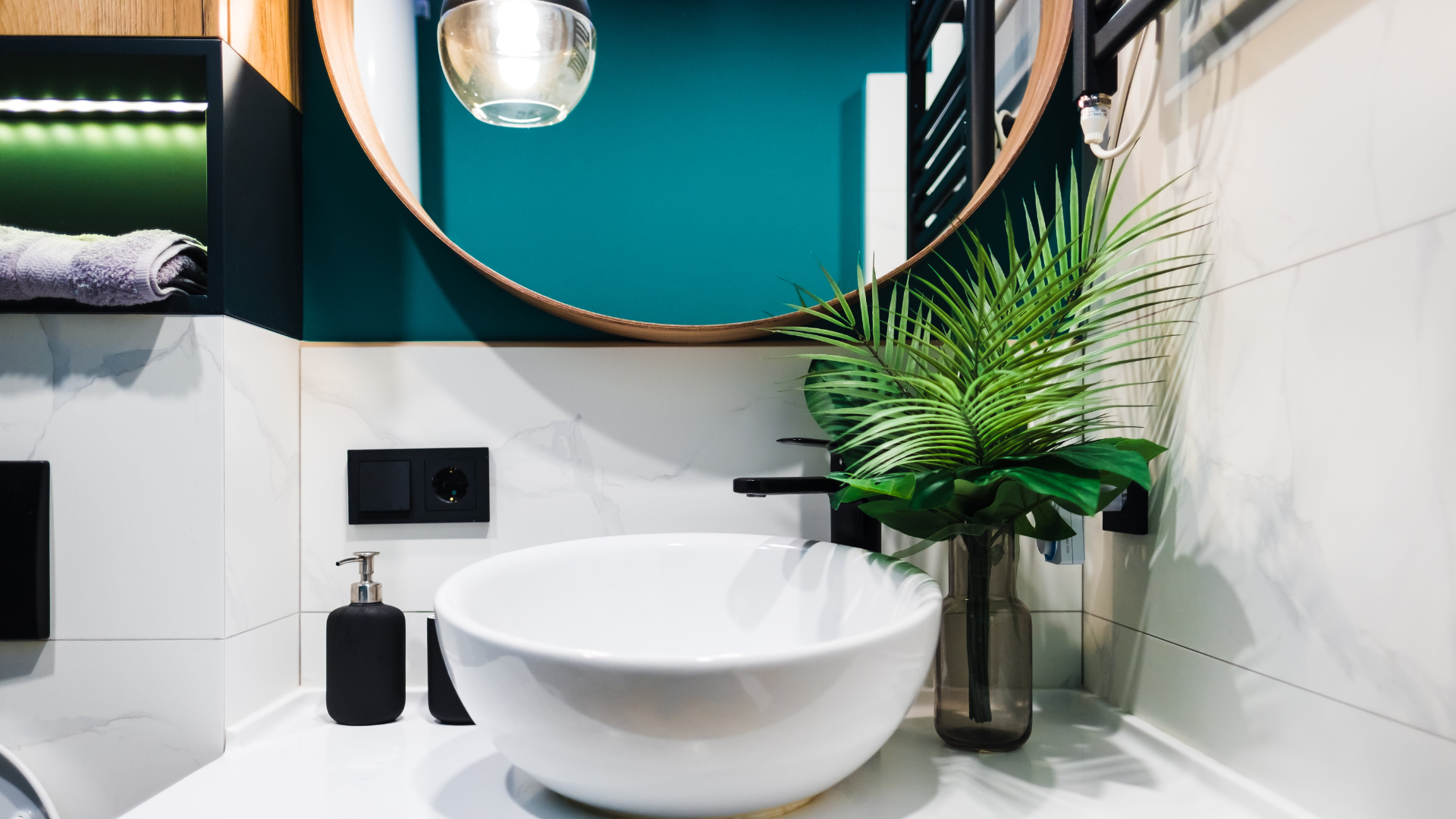 Step-by-Step Updates
The first thing when renovating any space is determining or identifying your desired design style. The top three trending design styles in the U.S. right now are modern, mid-century modern, and minimalist. The bathroom is also a space where many people are taking risks or choosing bold elements to make their space unique. 
Next, start picking out the staple pieces in this space that are going to set your design style. The vanity is one of the focal points in the bathroom so picking out a bold bathroom vanity can really set the tone for the space. Tie in your floor tile and shower tile to coordinate with the vanity. After you've tiled, the last step is to decorate! 
Decorating the bathroom includes paint/wallpaper, wall art, and countertop decor. You may even include some functional things in the step such as light fixtures, mirrors, and towel hooks. Keep in mind that brass & matt black finishes are super trendy right now and you should coordinate these in your decor as well as your bathroom fixtures to create a cohesive look. 
Don't Forget About Outdoor Entertainment
Now is the perfect time to get your outdoor space looking and functioning the way you've always dreamed. Create a space that caters to your lifestyle whether that be an outdoor kitchen & wet bar or a pool and patio space for the family. There are so many different ways you can spruce up your outdoor living space to create the perfect oasis for yourself, your friends, and your family to enjoy.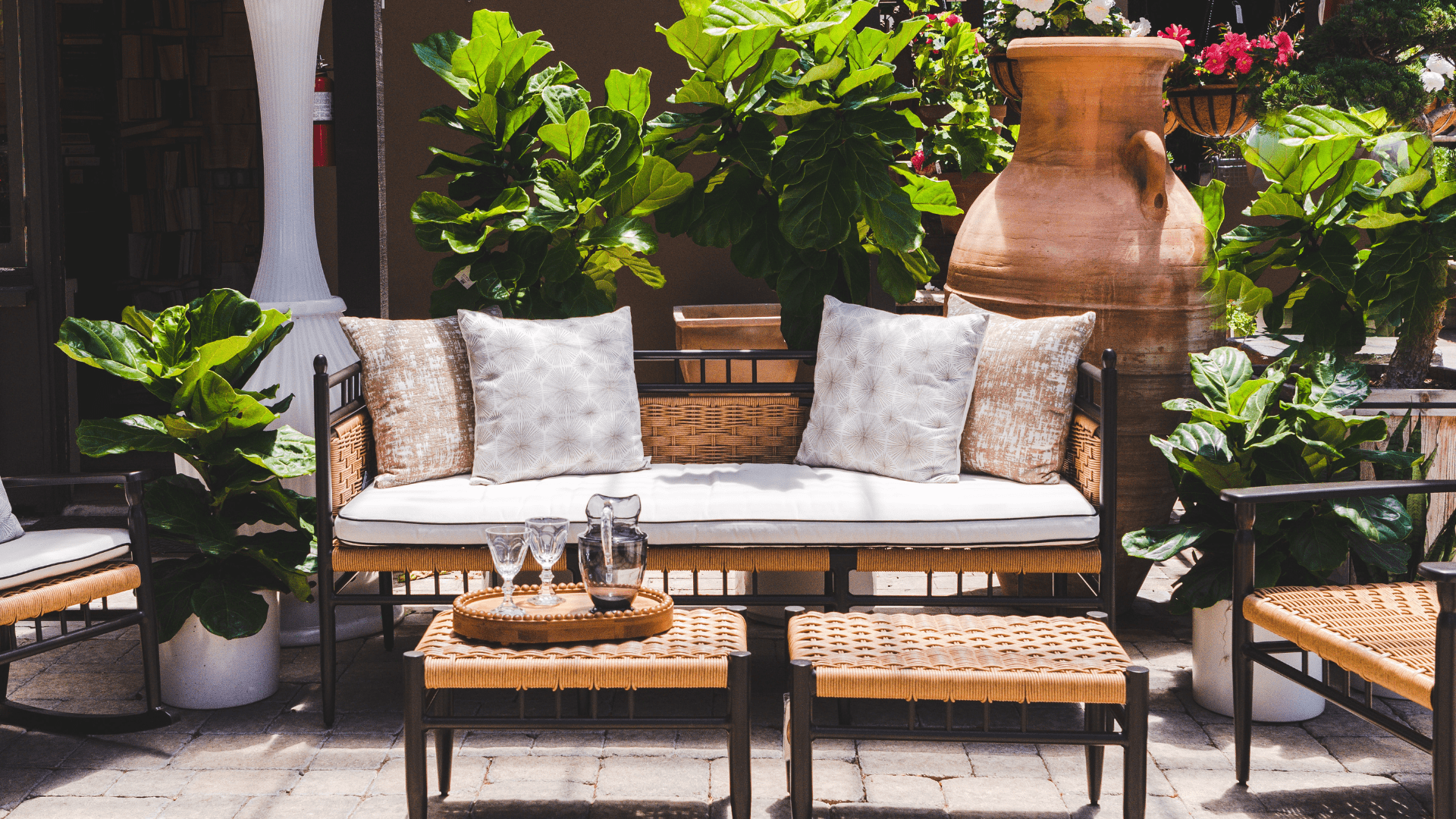 Some simpler additions that will still have a large impact on your space include investing in new patio furniture, building a DIY fire pit, and hanging string lights over your deck/patio. These are very cost-effective and can add a little bit of comfort to your space without having to hire outside contractors. You'd be amazed how much of a difference these simple updates can make and you'll appreciate the work you put in. 
Refresh Your Living Space
Giving your living space a little sprucing up is another easy, cost-effective way of transforming your space without having to put in much legwork. Swap out your throw pillows for something new and timeless. A great option is to invest in nicer pillow inserts and purchase the case separately. This makes the pillows very easy to clean and is a great way to change them from season to season. 
In the end, it is important to update the spaces that make you happy and fit your lifestyle. Keeping in mind things that are trending is very important when sticking to the latest styles as well as increasing the value of your home!