There are literally millions of smartphone apps out there. We've said it once and we'll say it again; think of pretty much anything you want to get done, and, "There's an app for that!" But who wants millions of apps on their smartphone or tablet? More apps = more problems, like cluttered screens, using up your battery and/or data, and all those notifications! No, thank you.
It's such a perk to have just one app for your entire smart home security system. Introducing: the inTouch app. If you're not familiar, this is the easy-to-use app from CPI Security that allows you to monitor and control your entire smart home system from your mobile devices, whether you're in your home or away. It's so awesome, we named our whole blog after it. Read on for a detailed look at just why the inTouch app is great for both your safety and convenience. Talk about a win-win!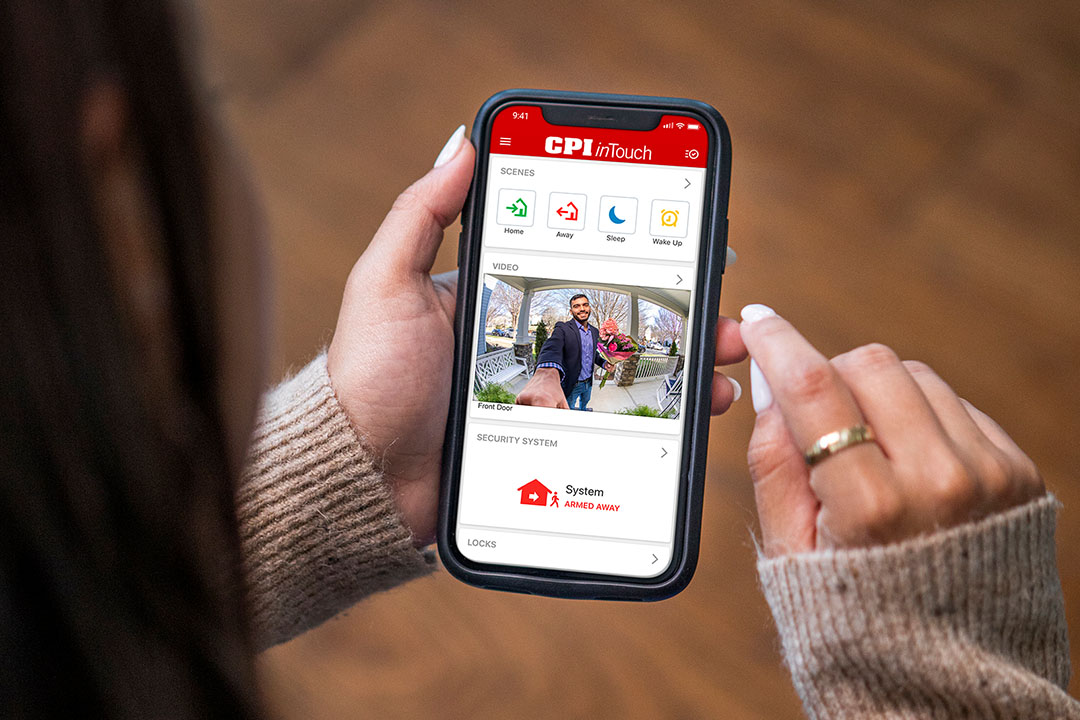 Home Security
Keeping your loved ones and your home safe is the absolute priority, and the inTouch app gives you the most insight and tools for doing just that. Control your entire home security system, including lights, door locks, and all your security cameras, from anywhere at any time. The inTouch app puts it all at your fingertips.
With inTouch, you'll be able to remotely monitor the activity at your home through your smartphone, tablet, or computer. Remotely access your cameras and easily flip between views or view both interior and exterior cameras on a single screen. Unlike having to use different apps for different devices, everything is in one place. You can keep an eye on your home in real-time, so you can actively watch your kids or your pets while you're away as well as receive notifications with recorded clips of visitors to your front door. You have total control, to give you peace of mind.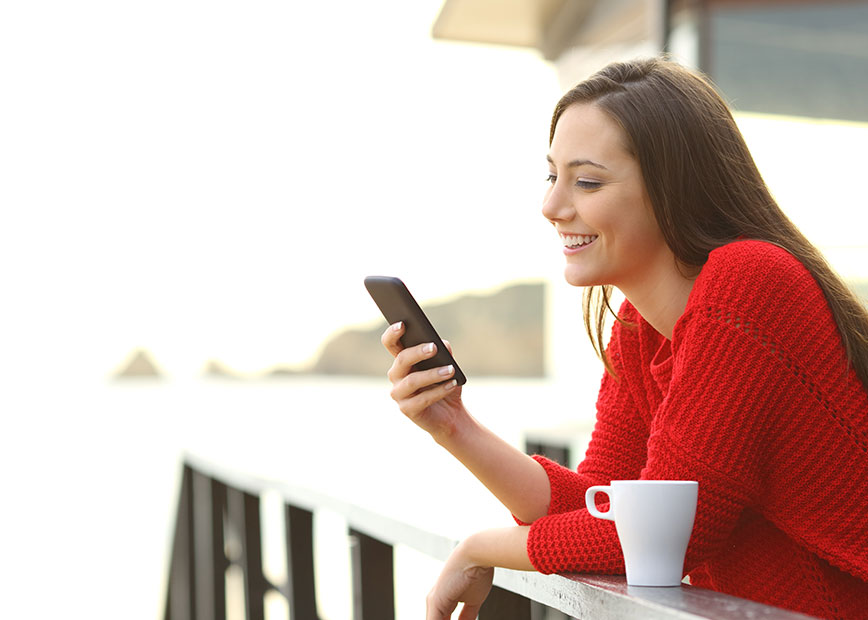 Home Automation
Here's where the convenience of using just one app really comes in. Remember the days of having five different remotes on your coffee table? There was one for the TV, one for the cable, one for the VCR, one for the DVD, one for the DVR…we could go on and on. Well, the same thing can happen with apps when you choose individually sold smart home devices. You may have to download a separate app for each component, meaning separate notifications, separate controls to learn, and a system that doesn't communicate.
Avoid the confusion with CPI inTouch. You can not only control your security system, but also your entire smart home on this app. It connects an entire ecosystem of smart devices on a single, easy-to-use platform. For instance, temperature and lighting, can both be controlled as part of the inTouch app, saving you energy and making things a little easier. You can also set up schedules based on your family's activities, so everything is automatic. Take it one step further and do it all while you're away from your home because it's all controlled on your PC, tablet, or smartphone.
Plus, more perks
It wouldn't be CPI if we didn't throw in some extras completely free, right? Because that's just how we do things. All CPI inTouch security packages include every benefit listed above totally free because we think having control of your home via a smartphone is essential.
We also include free training on how to use your system, including the app, by a professional as part of our installation process. Plus, customer service is always free, so if you ever have issues or questions, we're here for you at no extra charge.
Besides the important perks, we also won't charge you extra for the fun ones, like talking to your house. Sounds funny, but it's true: by linking your Alexa-enabled Amazon Echo or Dot device, you can have voice control over many of the security and home automation features. It makes using your system easier than ever because you can simply give a demand aloud – "Alexa, ask CPI to lock the front door" – and it will happen. It's just like in the Jetsons; we're living in the future, today!
We know you'll love the inTouch app because we know how important it is to have complete protection and control at your fingertips. Having it all in one easy-to-use app is smart.
Interested in learning more about inTouch?
For more benefits of inTouch and CPI Security smart home solutions, click here.