As the end of November quickly approaches, you're likely finalizing travel plans, coordinating gatherings with family, and perfecting your Thanksgiving Day meal. Unfortunately, the holidays don't bring feelings of joy for everyone, especially those struggling emotionally or financially.
"There's something special about the holiday season; People are in the giving spirit, everything seems brighter, and it's exciting to gather with friends and family. It's in our DNA at CPI Security to give back and serve. We hope to spread holiday cheer, especially to those who are struggling during this time of year."

CEO and Founder of CPI Security, Ken Gill
CPI Security is partnering with four organizations to provide hundreds of families with a warm meal or food supply and fellowship they may not have received otherwise this holiday season.
Mothers of Murdered Offspring (MOM-O)
The holidays bring many families together, but the feeling of togetherness doesn't always come as easily to those who have lost a loved one. Sadly, many families in Charlotte will be missing an important person at the dinner table this Thanksgiving. Mothers of Murdered Offspring (MOM-O) is Charlotte's first support group for families directly affected by homicide.
"The holidays, the birthdays, the anniversaries, those huge key moments that we all typically celebrate is a time that our families recognize and suffer the loss of their loved ones in the greatest way."

MOM-O Executive Director, Lisa Crawford
To support families who lost a loved one to homicide, MOM-O is again hosting a drive-up holiday dinner and virtual memorial service on Thursday, Nov. 18, at 6 p.m.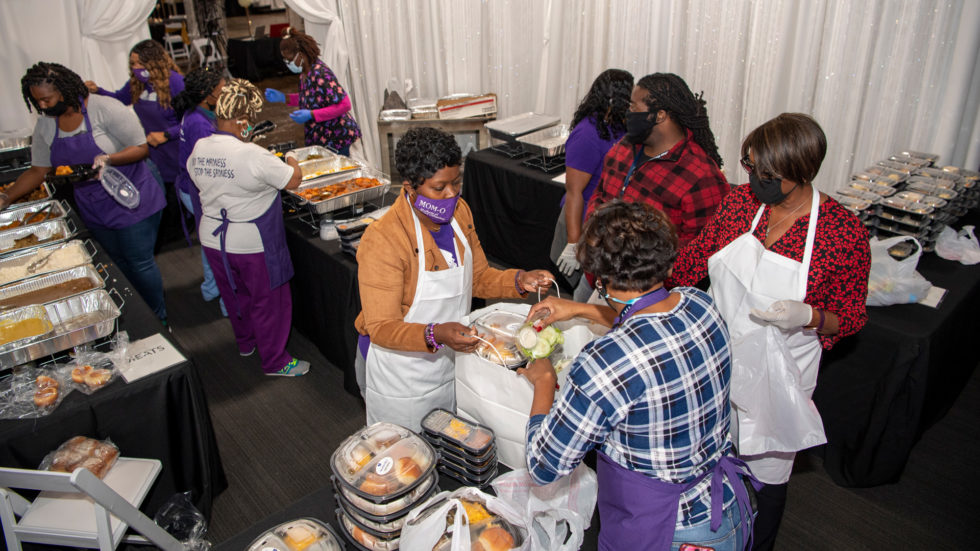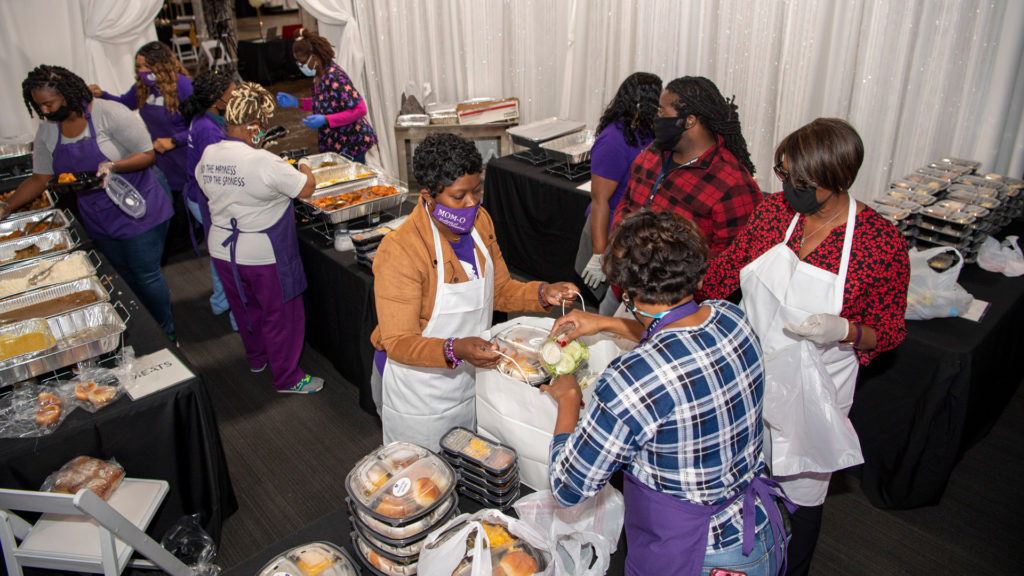 "We started having this dinner and memorial service to really help families celebrate their loved ones, connect with other families going through the same part [of grief], and to get them all prayed up to go through the holidays without their loved one."

MOM-O Executive Director, Lisa Crawford
CPI Security supports MOM-O's mission of rallying around family members of homicide victims by funding a portion of their drive-up dinner and memorial service.
"It's a benefit to our entire community that these families find themselves whole again. The partnership we've had with CPI over the last few years has been a saving grace during the pandemic because finding funding has really been a challenge. But what it really means is that our corporate partners see the value in what we do."

MOM-O Executive Director, Lisa Crawford
When there is a murder in Charlotte, the Charlotte Mecklenburg Police Department sends a report directly to MOM-O so the nonprofit can contact the victim's family to offer support and services. Crawford says some of that support is simply connecting them with other families who have experienced or are experiencing the same tragedy. MOM-O also provides professional services to help families navigate the grieving process and the criminal justice system. Since MOM-O was founded in 1993, the organization has served more than 120,000 people directly affected by murder.
Nutrition for Niners
In early November, CPI Security employees donated money and went grocery shopping to fill the on-site food bank at Niner University Elementary School.
Niner University Elementary School opened in August of 2020. A University of North Carolina at Charlotte lab school, the kindergarten through third-grade school, provides enhanced learning opportunities for children struggling with social, emotional, language, and behavioral challenges.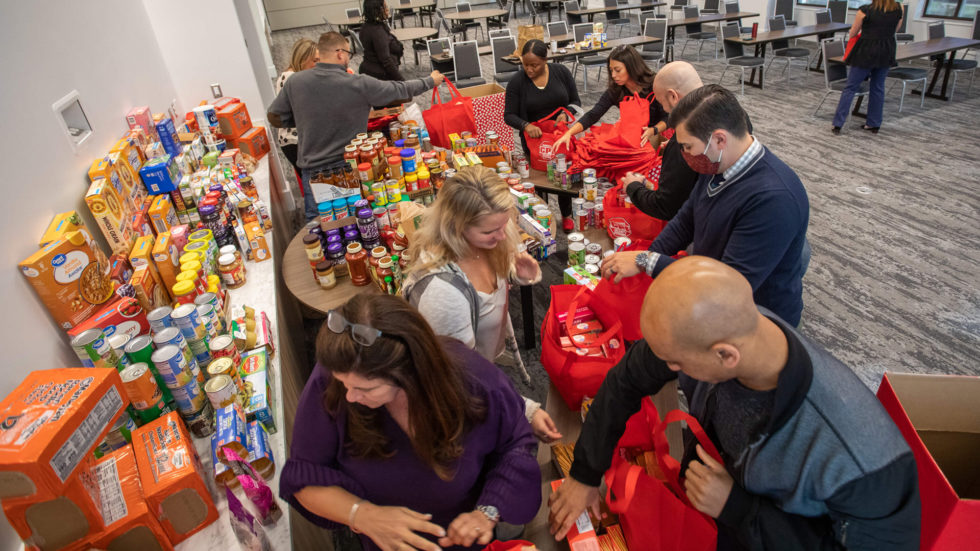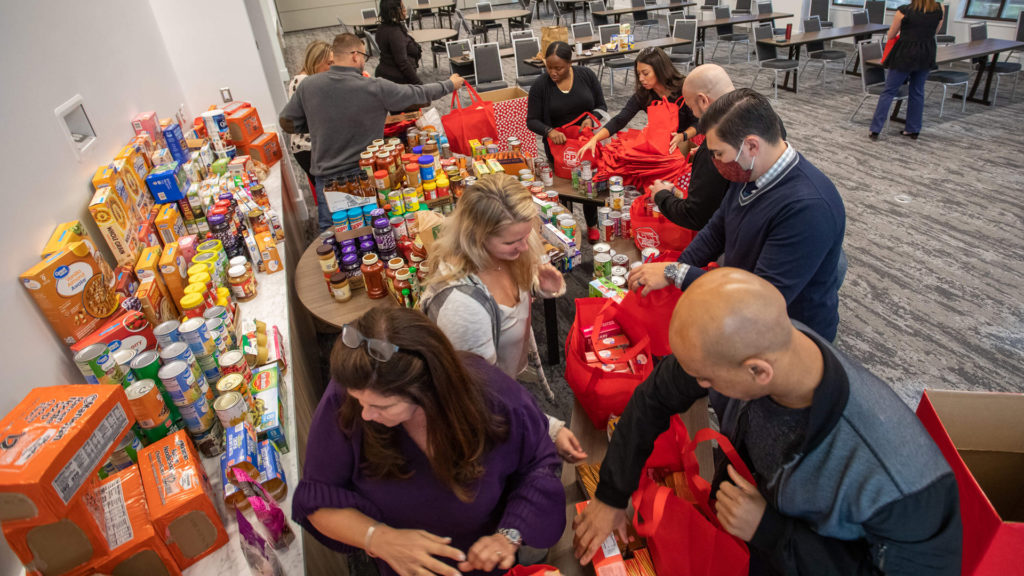 "As a trauma-invested school, we're trying to help our students learn emotional regulation. Oftentimes, some of the reasons why we experience emotional dysregulations, and that's true for any of us, is because we're hungry. They may not be able to stay awake; they're not able to focus, sometimes they exhibit behaviors that can disrupt learning for them or the people around them."

Niner University Elementary School Principal, Pamela Broome
Located on the southwest side of the city, Niner University Elementary School is in the heart of Charlotte's food desert. Broome says most of the student population struggles with food insecurity, and nine students are homeless.
School leaders work with private donors, like CPI Security, to keep its on-site food bank stocked. The food bank is available to families with a child enrolled in the school. Broome says they provide food to get families through the weekend or holiday breaks when students are out of school and may not be eating regularly.
"We have a lot of families that are struggling with employment, and so their resources are stretched very thin. And groceries are just one of those things that fall to the wayside so they can pay their rent. So, what CPI does for us, makes it possible for our school to respond to people in real-time."

Niner University Elementary School Principal, Pamela Broome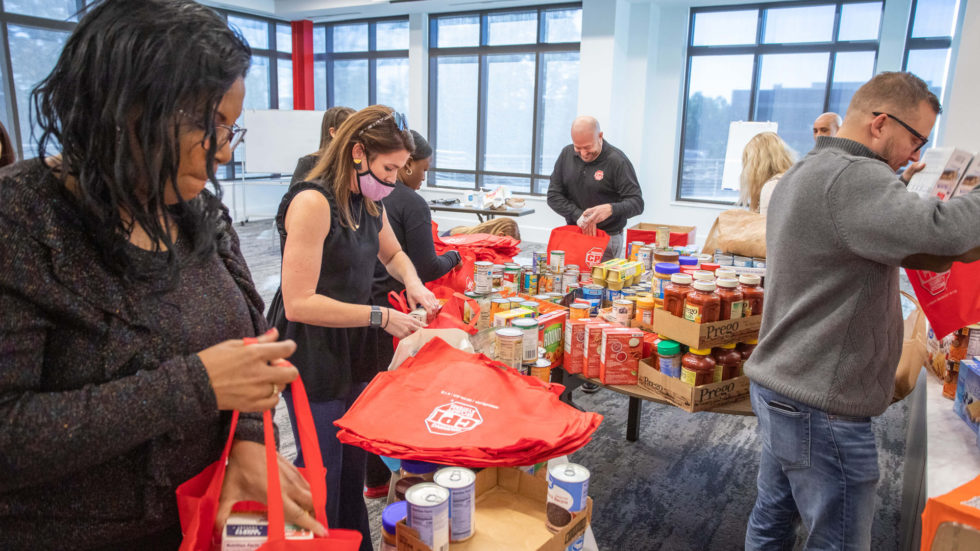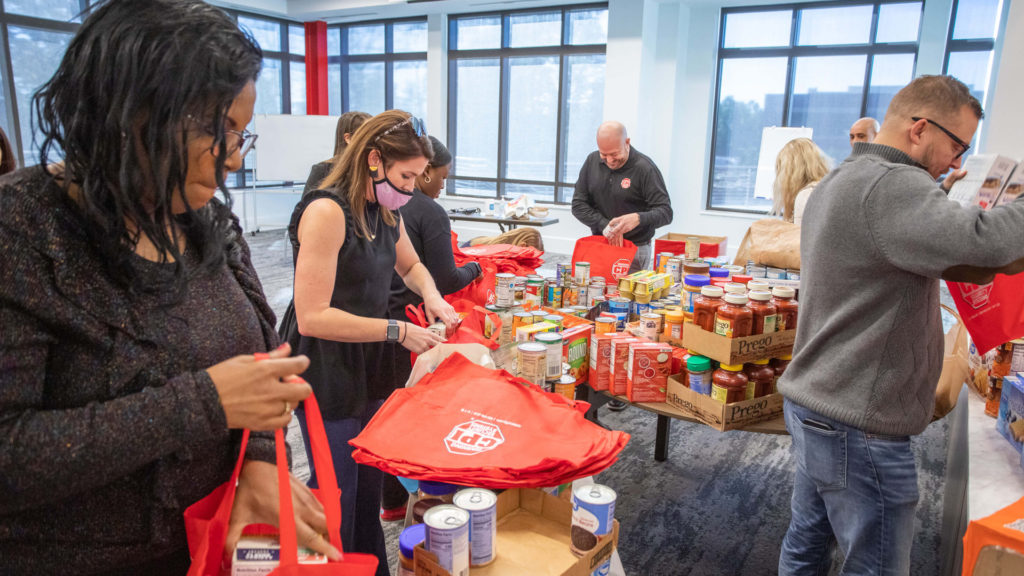 Broome says it's not uncommon for families to reach out to the school's social worker to get food on weekends. School leaders work with community food banks, but an on-site food bank allows them to respond to families more quickly.
Last year, Broome says CPI's Nutrition for Niners Food Drive fed more than half of the school's population. This year, CPI employees donated enough food to fill 65 grocery totes.
Roof Above: True Blessings
Roof Above is an organization that was founded in 2019 when two leading organizations that fight homelessness merged. The Men's Shelter of Charlotte and Urban Ministry Center combined forces to provide a comprehensive resource to combat homelessness across multiple campuses throughout Charlotte. From basic services and street outreach to shelter and housing, Roof Above supports roughly 1,200 people per day.
CPI Security is sponsoring Roof Above's Hard-Earned Victories: 2021 True Blessings, a Thanksgiving celebration to recognize Roof Above's accomplishments and all the people who helped Roof Above achieve them. It's also the organization's largest fundraiser of the year.
"We are really blessed to have such a wonderful mix of individual and corporate giving. And it's so inspiring that so many people in Charlotte not only recognize the need but step up to do something about it," Cranford said.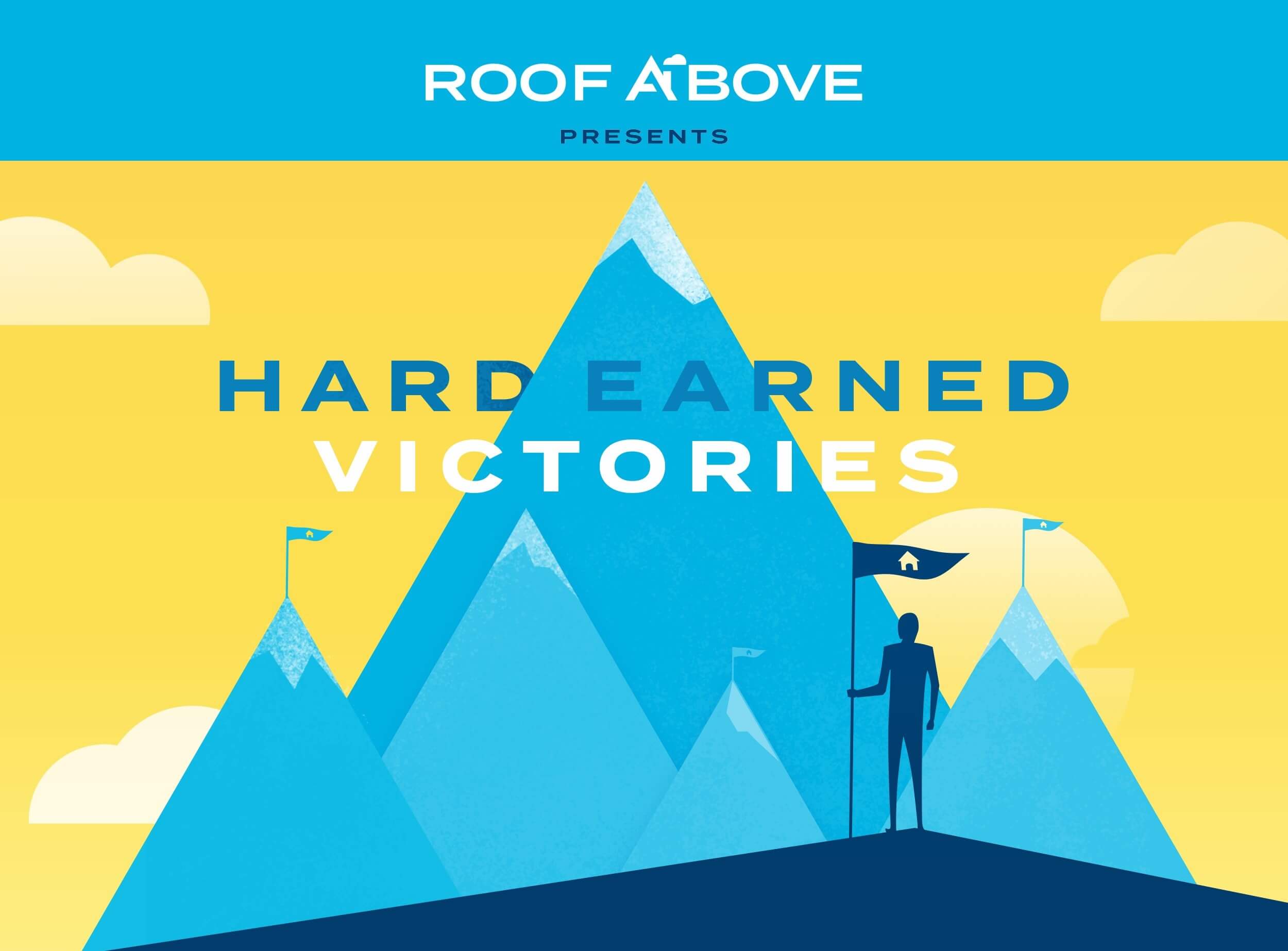 Despite losing volunteers and funding sources during the pandemic, Cranford says Roof Above expanded capacity with the opening of a new 164-bed shelter, the purchase of a hotel to provide permanent supportive housing, and the purchase of an apartment complex to provide more affordable housing in Charlotte.
"If all of this was possible during a pandemic, imagine what is possible when we're not amidst that," Cranford said.
Roof Above's goal is to unite the community to end homelessness, one life at a time. The organization and its supporters, including CPI Security, will celebrate the progress made in reaching that goal on Nov. 16 for the virtual True Blessings program. All are welcome to attend, click here to register.
The Muggsy Bogues Family Foundation: Labor of Love
Known as the shortest player to ever play in the NBA, Muggsy Bogues is leaving a big impact on the Queen City post-basketball with his nonprofit, The Muggsy Bogues Family Foundation.
The nonprofit in his namesake aims to help at-risk youth and families improve their quality of life by addressing food insecurity, access to education, and job training.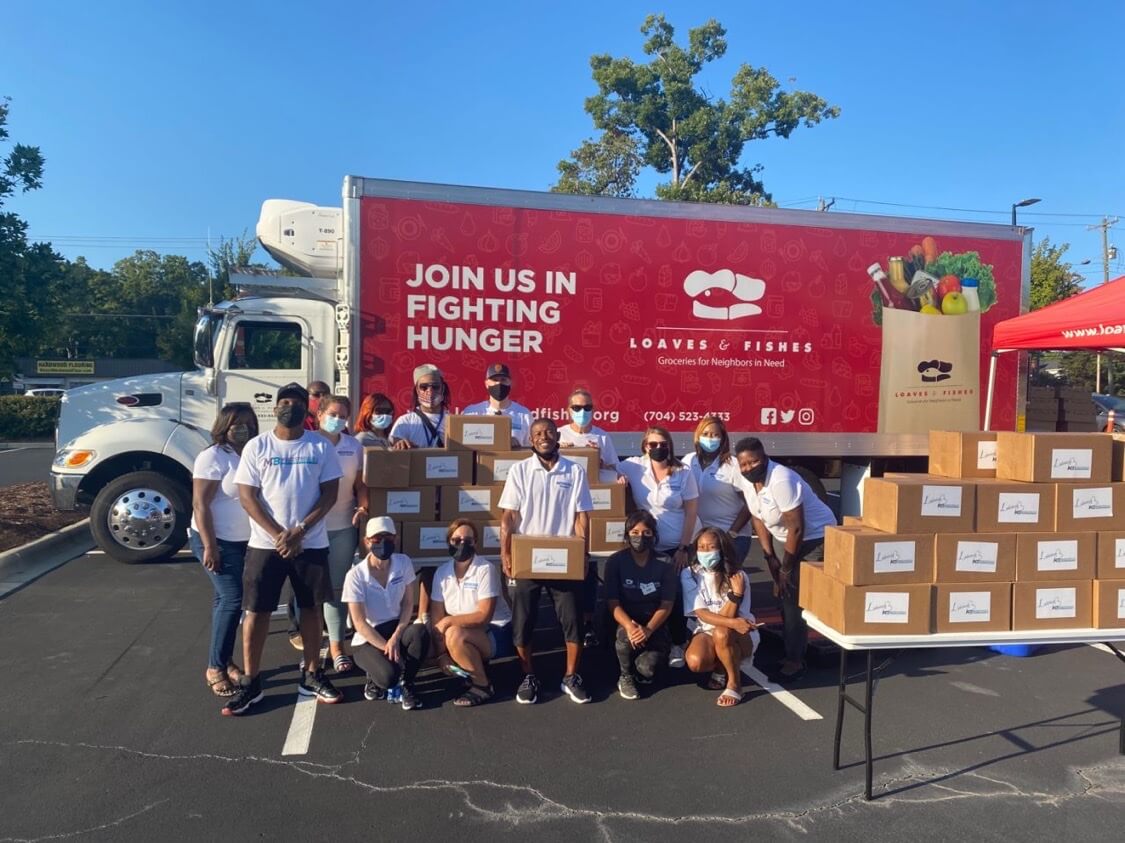 The Muggsy Bogues Family Foundation's signature program to address food insecurity is Labor of Love. The Labor of Love is held three times per year ahead of Labor Day, Thanksgiving, and the holidays.
The organization provides food boxes and other necessities to families in need, typically families who live in West Charlotte. The organization also brings in other community resources to the event such as Goodwill Industries of Central Piedmont, Healthy Blue North Carolina, and the Charlotte Community Health Clinic.
Executive Director of the Muggsy Bogues Foundation Terry Albanese estimates this year's Thanksgiving Labor of Love will provide 135 families with food.
"It makes a huge difference to the families in need who come to our events. They are just so thankful to not only receive the food but feel a sense of community and connect with others, especially during the holidays. We just want to lift up their spirits during the holidays and make sure families who may not have a meal on their table have an opportunity to have one."

Executive Director of the Muggsy Bogues Foundation, Terry Albanese
CPI Security and its employees recognize the critical needs and gaps that organizations like MOM-O, Niner University Elementary School, Roof Above, and The Muggsy Bogues Family Foundation are filling in Charlotte. While these nonprofits rely on corporate sponsors like CPI Security to achieve their respective missions, our community relies on them to make our city a better, safer place for everyone.