The busy holiday season is just around the corner, and there's a lot to juggle between the hustle and bustle, holiday gatherings, and travel. As you're out and about, one of the last things on your mind might be staying connected to what's going on at home.

That's where a CPI smart security system comes in. From controlling your lights and arming your system from anywhere, to greeting your guests through your outdoor cameras and more, CPI continues the magic of the season by making your home the smartest and safest on the block.
Read on to learn how your CPI system makes life easier and safer this time of year.
Seeing is Believing With CPI Security Cameras
Protecting Your Deliveries
The season of endless online shopping and deliveries, paired with global supply chain issues, means you're not only getting more packages than usual, you also might be getting packages at unexpected times.
With a reported one in four U.S. adults claiming they've had a package stolen,* protecting your special deliveries is more important than ever.
So, how do you ensure your packages are safe and sound once they arrive at your front door (especially when you aren't home)?
Keep an eye on and protect your precious packages from anywhere with products like the CPI Video Doorbell Pro, Smart Lock, and Garage Door Controller.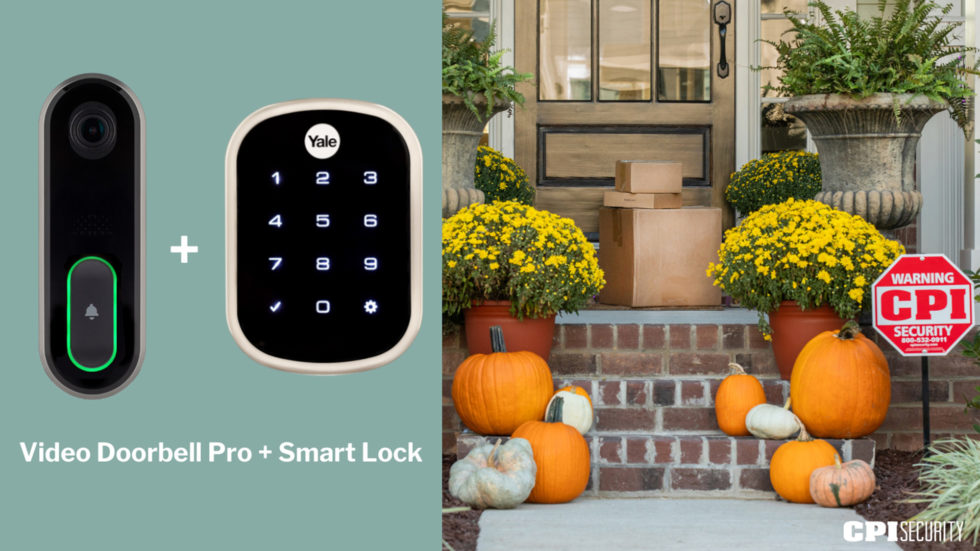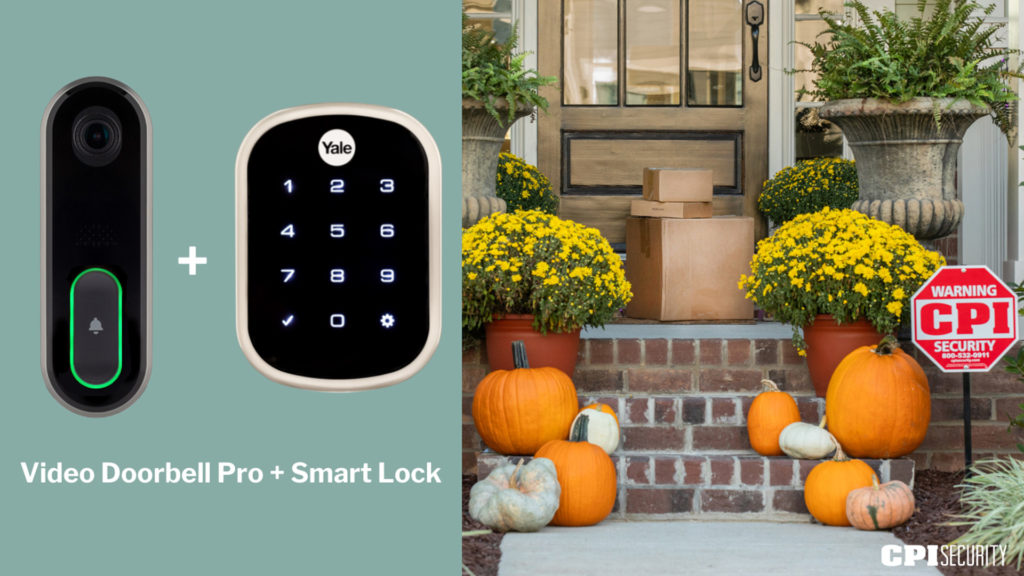 When your doorbell camera detects a delivery, you'll receive a notification with a video clip directly on your phone. You can even use the two-way push-to-talk feature to thank the delivery person, making it seem like you're home, even when you're not.
If you don't want your package sitting on your porch for long, create a unique code for a trusted neighbor or friend on your CPI Smart Lock so they can unlock your front door and put your package inside.
Bonus: If you have a CPI Garage Door Controller, open your garage door from your app so your delivery person can leave packages inside your garage. Simply shut the garage door behind them to secure your packages.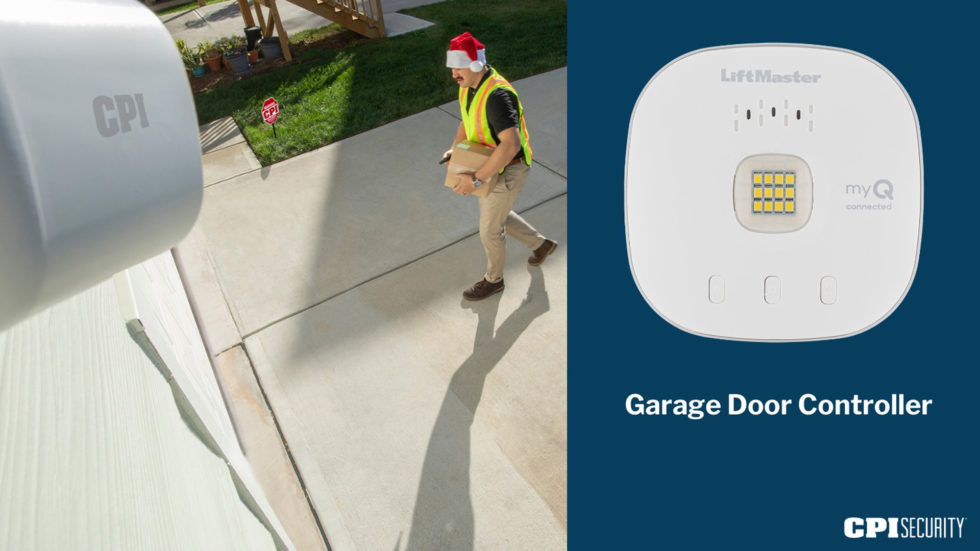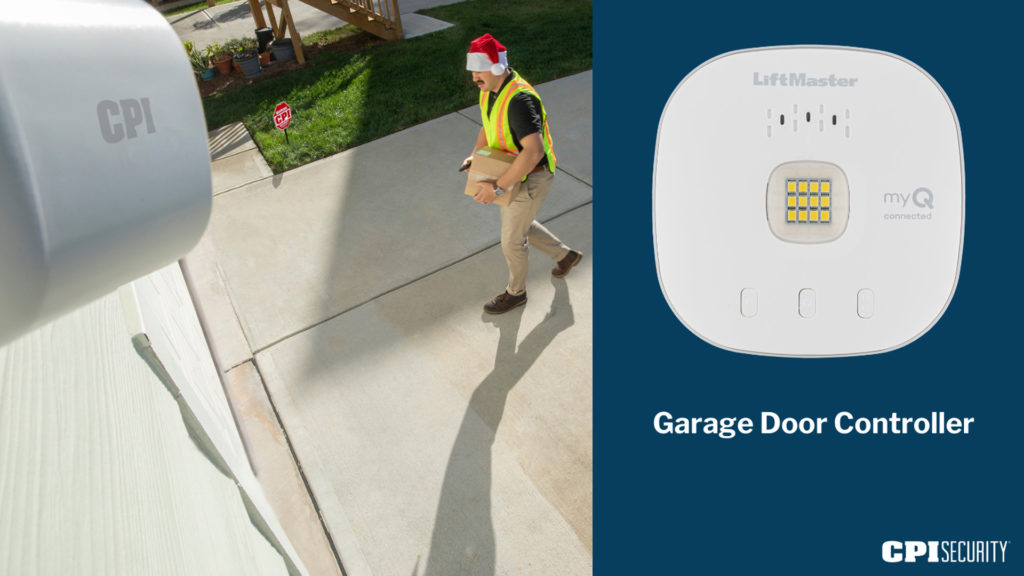 Season's Greetings via Doorbell Camera
Hostess with the mostest? If you're expecting guests this season, did you know that you can unlock and lock, as well as greet your guests with the ever-useful CPI Video Doorbell Pro and Smart Lock combo?
Welcome guests inside with two-way audio and unlock the front door, letting them know they can come inside, or give them their own code to unlock the door with ease.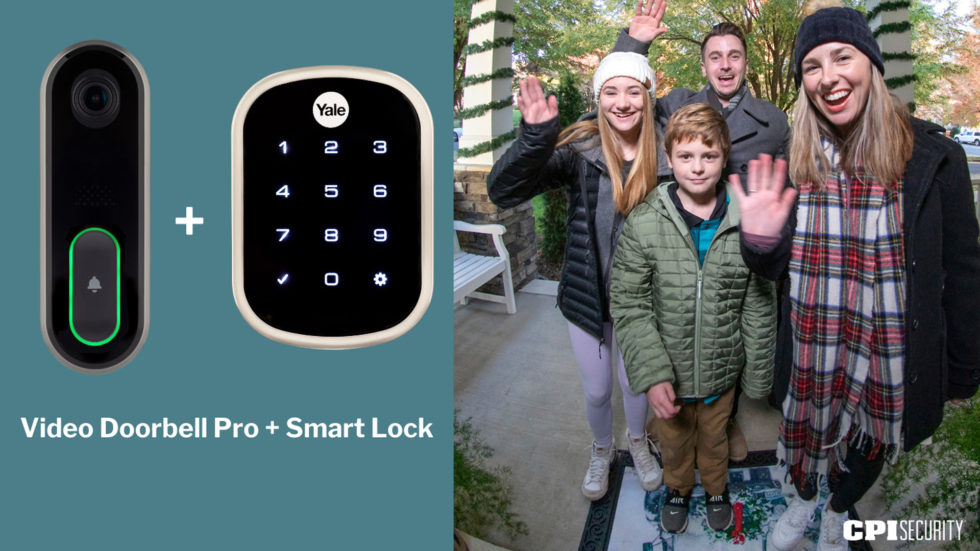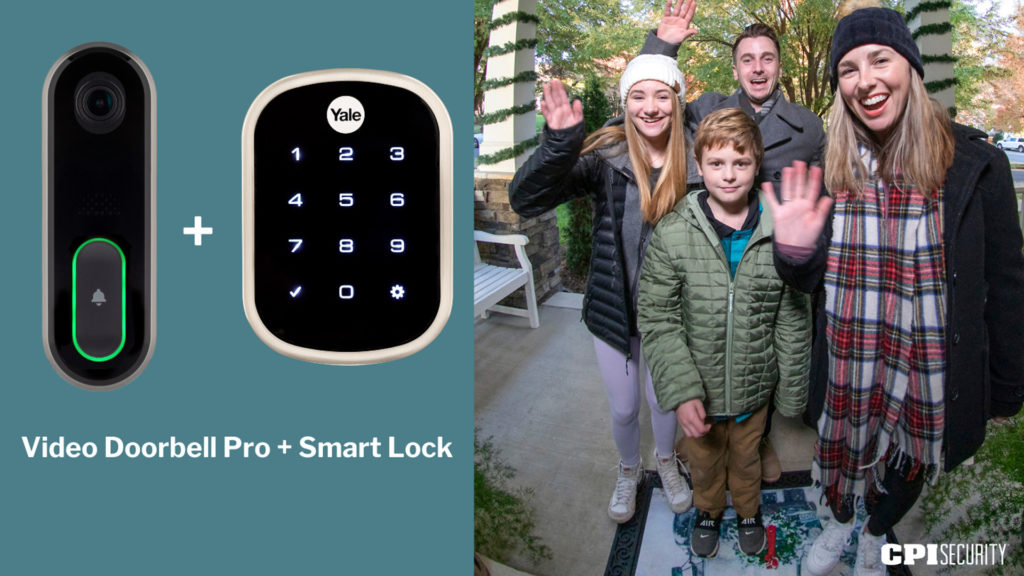 Know What's Going on Around Your Home 24/7
You're more comfortable when you're aware of your surroundings. Thankfully, with the CPI Outdoor Camera, you can keep an eye on any angle around your home. Now, you'll know when someone gets near your garage, vehicles, or precious outdoor equipment (did anyone say turkey deep fryer?).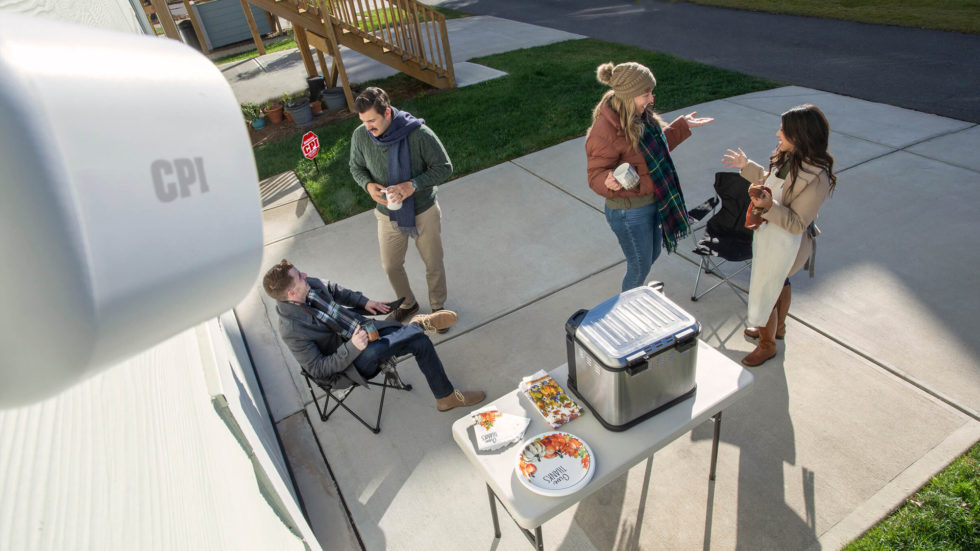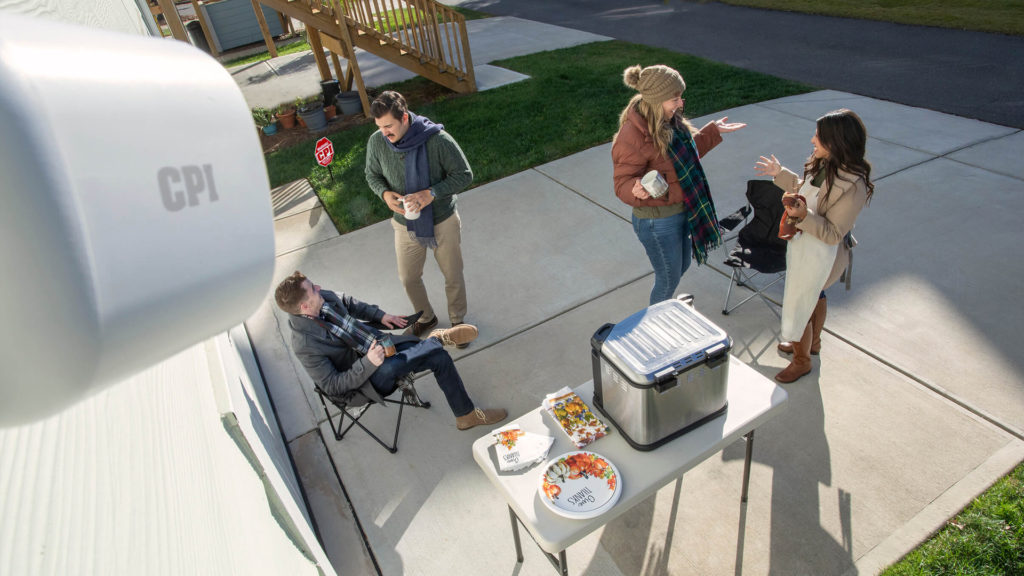 A Camera That Acts as a Bodyguard
Sure, your cameras might record, but do they actively deter crime from happening? CPI's new outdoor camera with Perimeter Alert acts as your first line of defense when someone trespasses on your property.
Here's how Perimeter Alert works:
Camera detects a trespasser
Individual is warned with an audio and visual alert from the camera
You're sent a real-time notification straight to your phone
Knowing they're being watched, the unexpected visitor is sent running
Whether you're home or away this season, rest assured knowing you have an additional line of defense protecting your home and family.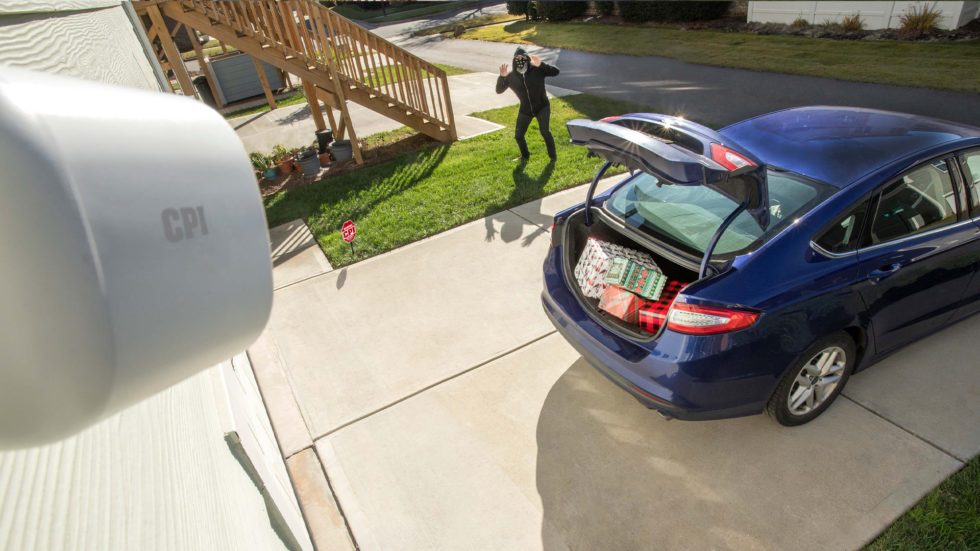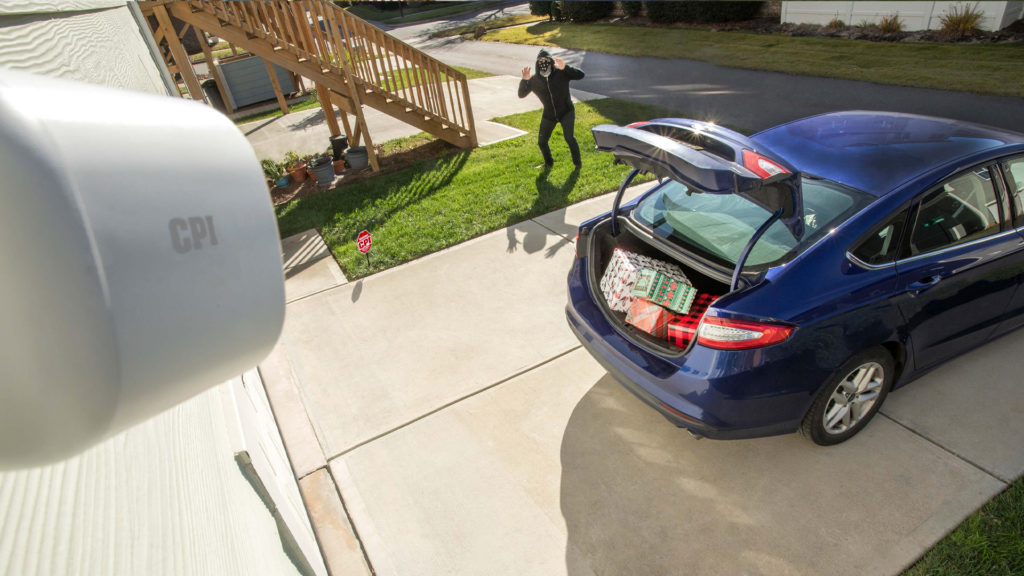 Keep an Eye on Hidden Presents (and Cookies)
Need an extra layer of protection around the closet that may or may not be hiding this year's presents? What about protecting the turkey on the counter from Fido or making sure Santa's the only one who grabs a cookie on Christmas Eve?
With CPI's industry-leading feature, IVAN (Intelligent Video Activity Notifications), you'll receive customized alerts when your security cameras detect a person, animal, (or even vehicle) in a specific area around your home or property.
If you want to keep an eye on the closet of presents, for example, all you have to do is select the area (also known as a "zone") that you want to protect. If a curious detective gets near the closet, you'll get an alert on your phone right away!
Or better yet, how about using IVAN to detect the man in the red suit on Christmas Eve?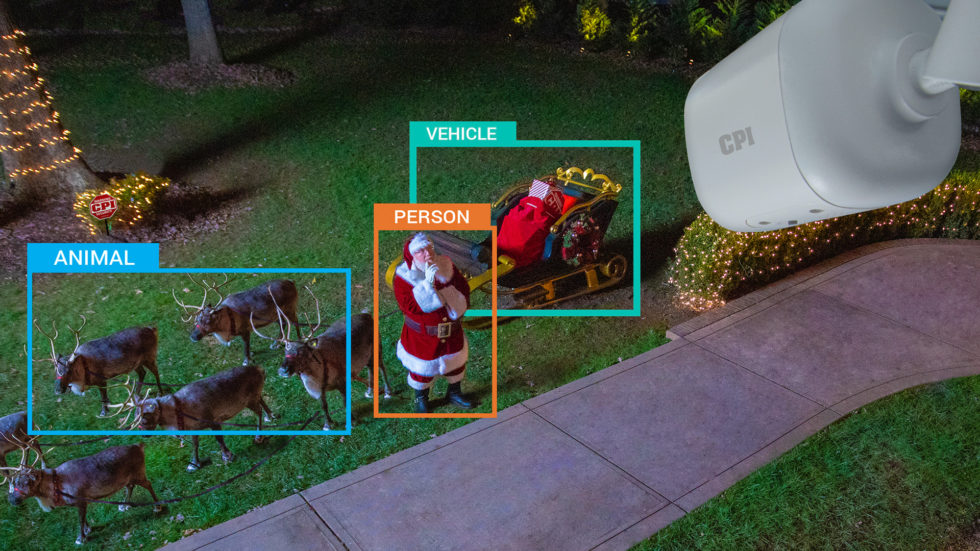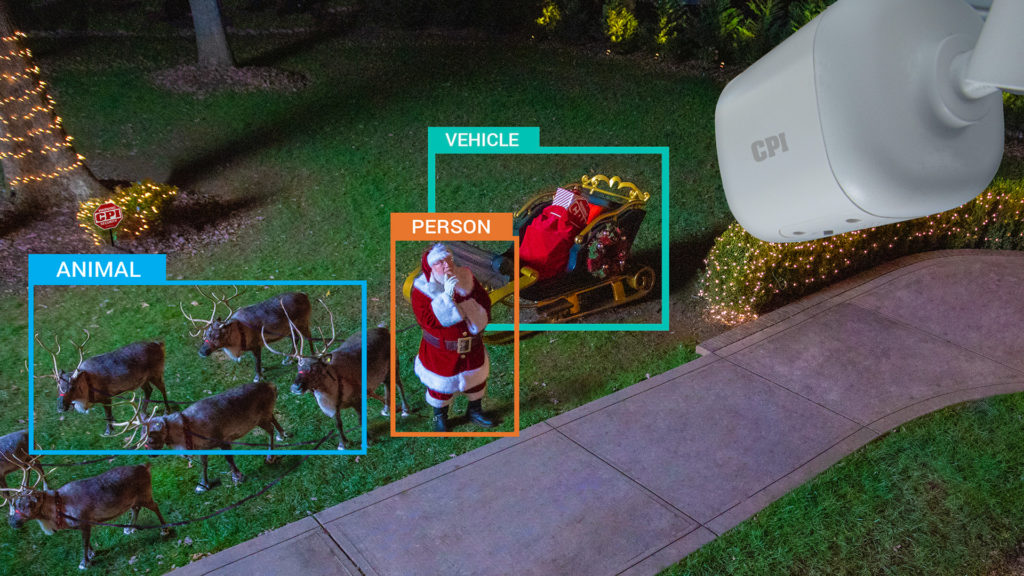 Putting Out the Flame of Fire Emergencies With Real Time Response℠
Welcoming the holidays also means things like your favorite seasonal candles, decorative lights, and more time in the kitchen. While these are exciting, they can result in an unexpected fire emergency if not managed properly.
Fortunately, CPI's 24/7 monitoring and emergency response, also known as Real Time Response, works with your CPI system to get you the help you need, fast, in the event of fire, medical, or burglary emergencies.
When your Fire Communicator detects a fire and triggers an alarm, our emergency response team takes action by coming over the two-way speaker to verify the emergency. If you cannot confirm that you are ok, our team contacts first responders on your behalf, relaying vital information to them in real-time. Every second can be the difference between minor property damage and a total loss in any emergency, but especially a fire emergency.
With a Fire Communicator, experience the peace of mind that only comes with knowing you'll get help right away in the event of:
A cooking fire
A Christmas tree fire
An accident related to a fire in a fire pit or fireplace
And much more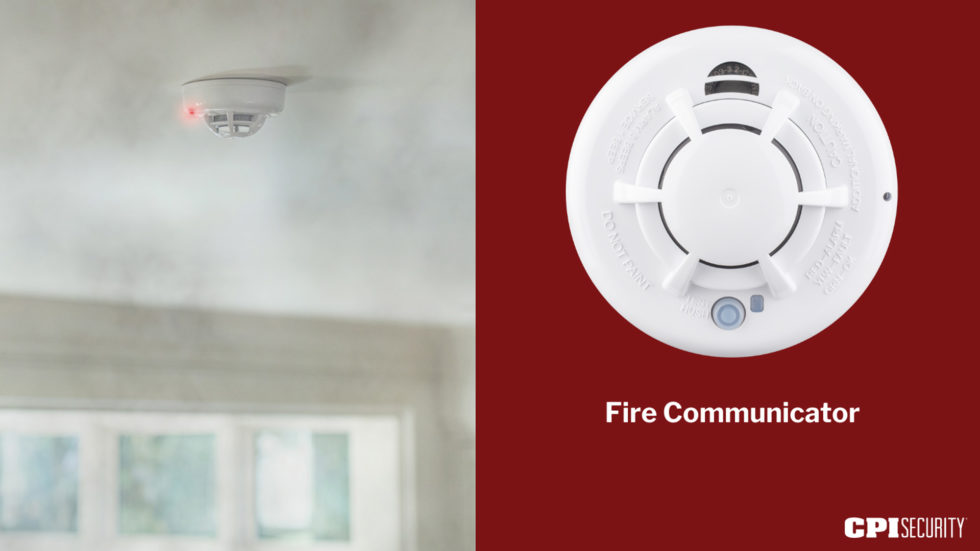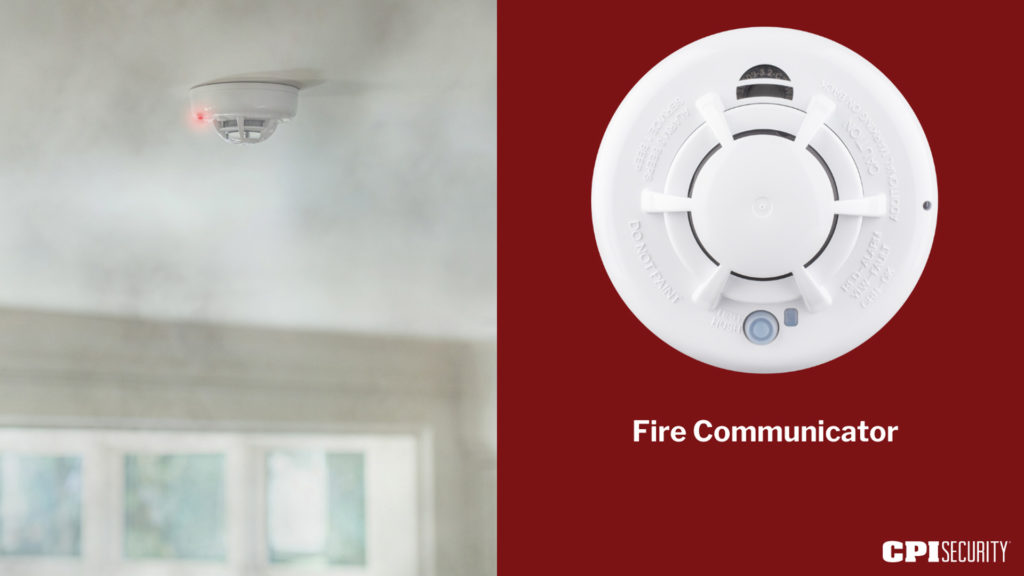 Make Everything Merry & Bright With Light Controls
Part of the beauty of the season is tied to the decorations, especially the warm glow of lights. Although hanging your lights might take some time, you can enhance your smart home and your spirit with CPI Light Controls.
Create schedules that automatically turn lights on and off at certain times, set "events" that trigger automations to turn lights on or off when you approach your home, and much more!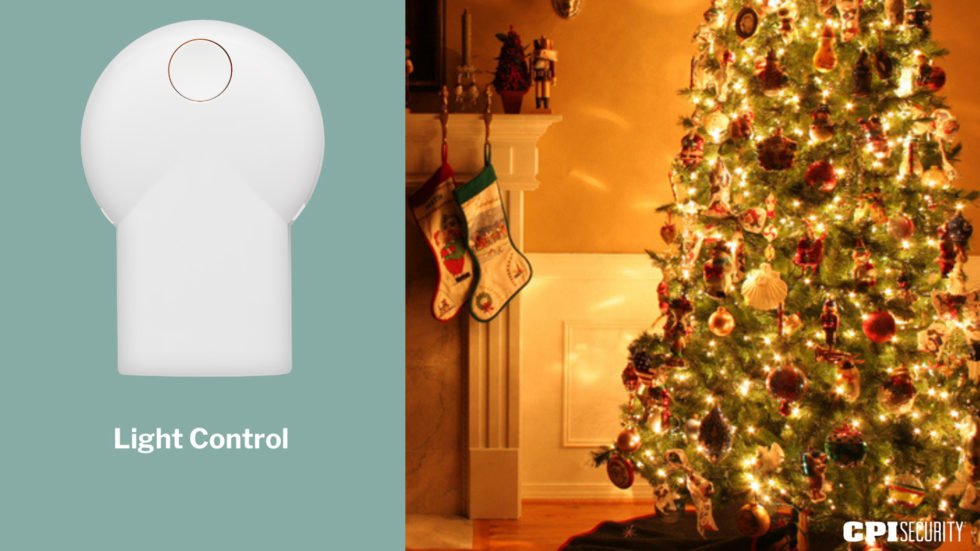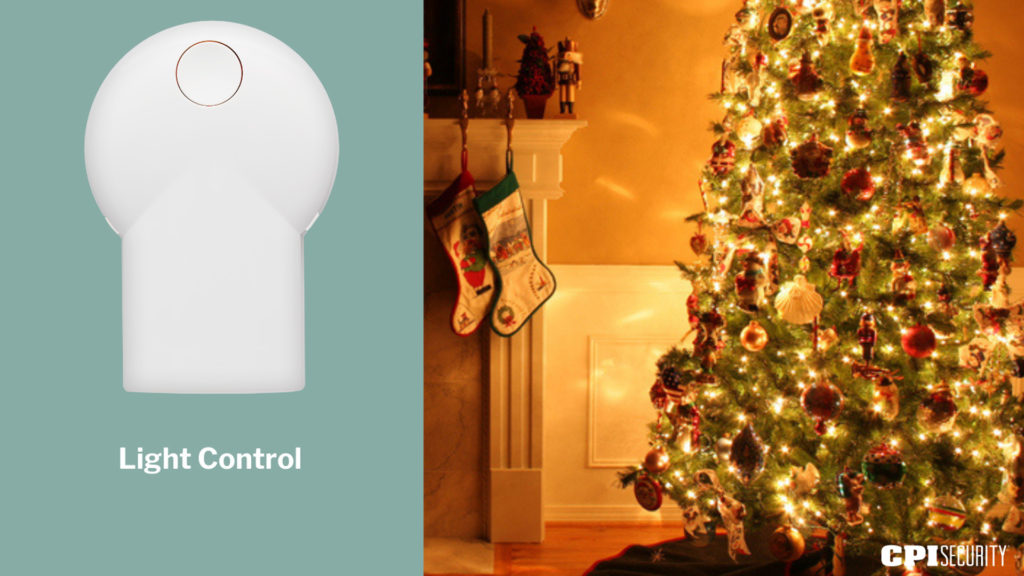 Pro Tip: Forgot to unplug your Christmas tree on your way out? If you have a CPI Light Control, simply turn off the lights with your app.

Check In and Control Everything Through the inTouch™ App
Feel like you just read through a laundry list of scenarios? Did you like the sound of having that control but feel overwhelmed with where to start?
Good news – the CPI inTouch app is the gift that keeps on giving this season because you can manage everything outlined above through a single app. Regardless of if you're on the road, in the airport, or just sitting on your couch, secure your home remotely, check in with video monitoring, and control various elements of your light and energy management without having to remember multiple logins or fumble from app to app.
Enjoy the Magic of the Season With CPI
This season is about being present with those you love most and reflecting on the year. By taking care of your home's safety and security with CPI, you're able to give yourself the gift of peace of mind so you can focus on what matters most. For questions about anything you've read above, contact us today at 833-359-1138.
For safety tips like these, and more information on everything home, smart security, and innovation, visit the CPI blog to learn more.
Sources:
*MarketWatch, "Here's how to prevent 'porch pirates' this holiday season."