CPI Security joined hundreds of others Monday night for the second annual HEARTest Yard FitFest in Uptown Charlotte. The event raises money for Receptions for Research: The Greg Olsen Foundation, an organization started by former Carolina Panthers tight end Greg Olsen to help children born with congenital heart defects.
CPI Security partnered with The Greg Olsen Foundation for the first time to sponsor the 2021 HEARTest Yard FitFest.
"We are so grateful for people like Greg and Kara Olsen for bringing greater awareness to those affected by congenital heart disease. We love to support groups who care about our community just as much as we do."

CEO and Founder of CPI Security, Ken Gill
The HEARTest Yard FitFest returned to the Carolina Panthers practice bubble for the second time, after a year off due to the COVID-19 pandemic, Monday, Nov. 1. As of Wednesday morning,  The Greg Olsen Foundation leaders say funds raised from the event were double that of funds raised in the 2019 FitFest.
About 300 people signed up for the 1-hour group workout and block party to raise money for the HEARTest Yard fund. The Olsen family started the organization after their son, TJ Olsen, was born with a congenital heart defect.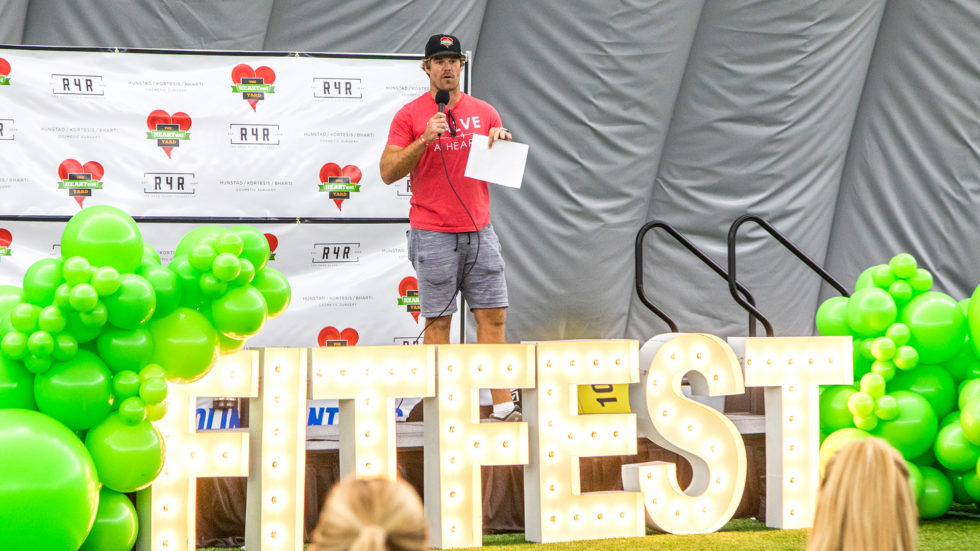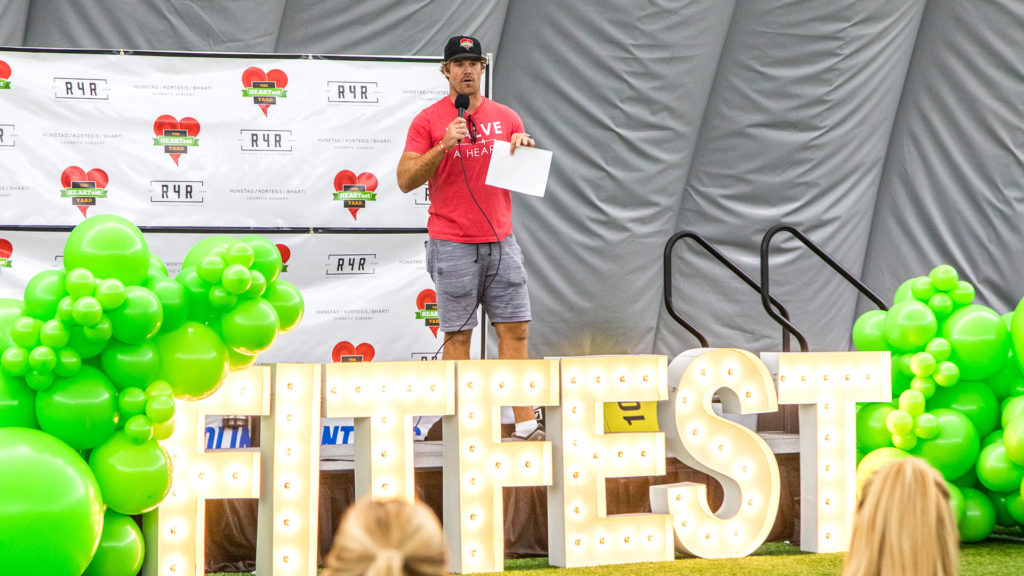 "He was only born with half of a functioning heart. He underwent three open-heart surgeries before his second birthday."

Former Carolina Panther Tight End, Greg Olsen
The HEARTest Yard first provided in-home care, free-of-charge, to children born at Levine Children's Hospital with a heart defect. Olsen says the organization then expanded to paying for outpatient services. And in December of 2020, the HEARTest Yard Congenital Heart Center at Levine Children's Hospital opened its doors. The center, paid for by the Greg Olsen Foundation and HEARTest Yard program, is a 25,000 square foot heart center that houses all Levine Children's Hospital heart programs under one roof.
"So, almost every family who has a congenital heart baby or any sort of health needs at Levine Children's Hospital will go through those doors."

Former Carolina Panther Tight End, Greg Olsen
Just five months after opening, T.J. received a heart transplant at the facility the Olsen family helped open.
"Little did we realize that in June, he would be treated at this center along with thousands of other kids from all over the region. It's just funny how things kind of come full circle, and we are just beyond grateful for this community."

Former Carolina Panther Tight End, Greg Olsen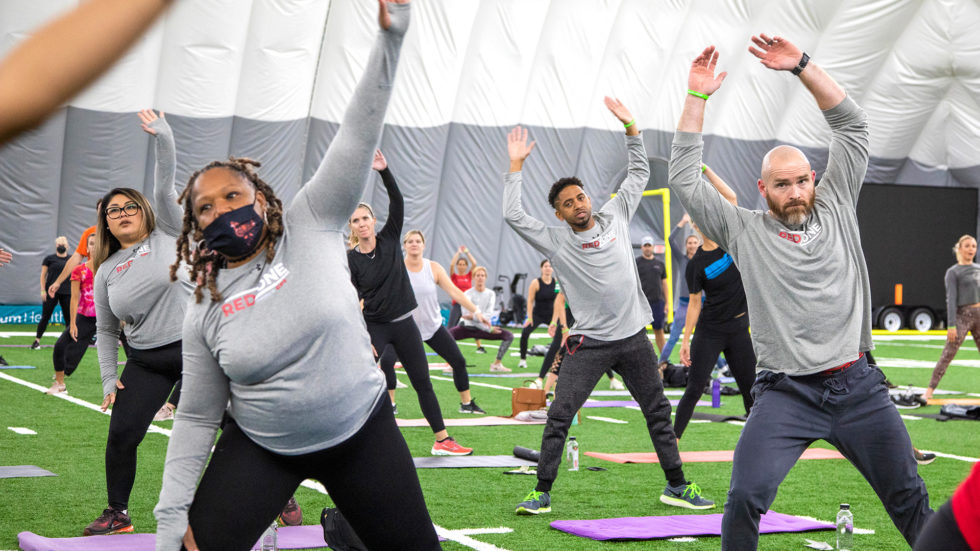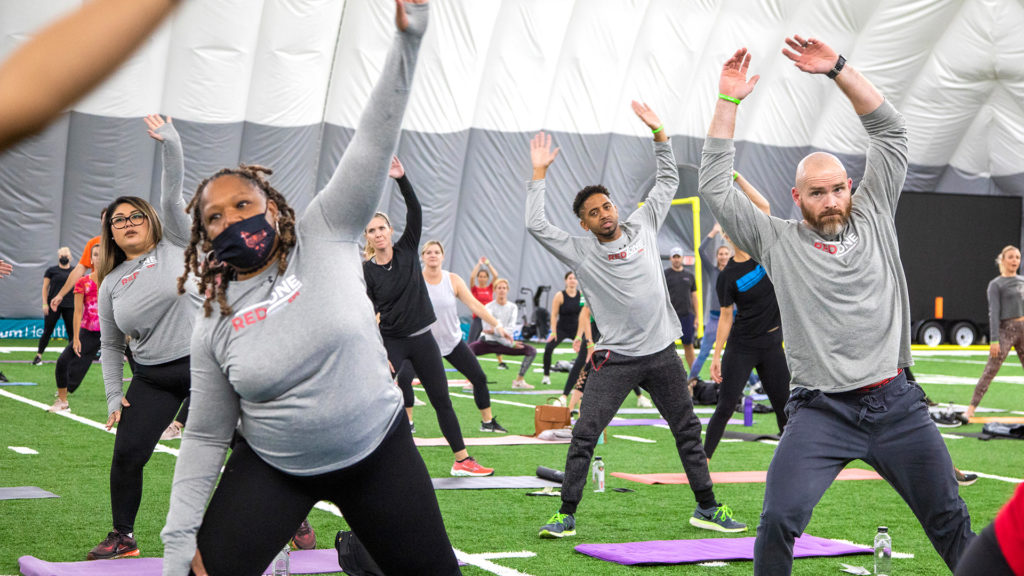 The Heartest Yard FitFest raises money to continue providing resources and care to children treated for heart defects at Levine Children's Hospital. On the turf field inside the Atrium Health Dome, where the Carolina Panthers practice, 300 people completed three 20-minute exercise classes instructed by Barre3 South Charlotte, Barry's Bootcamp, and Hilliard Studio Method.
Several CPI Security employees went through the workout, including Central Station Operator Chartea Peay.
"The workout was very intense, I had so much respect for the instructors as they demonstrated the workout while working out with us, that to me is impressive. I'm so proud that I got the opportunity to be a part of an event that serves a good cause."

CPI Security Central Station Operator, Chartea Peay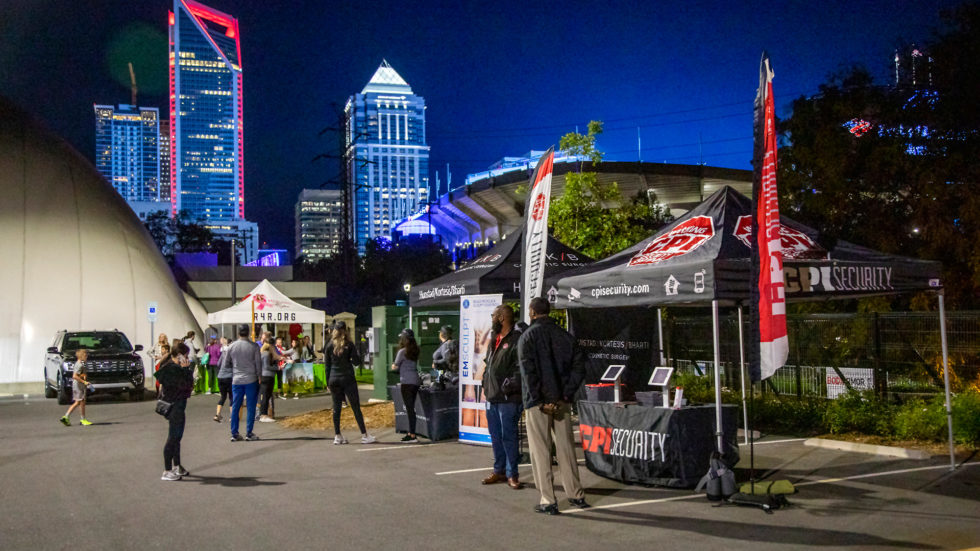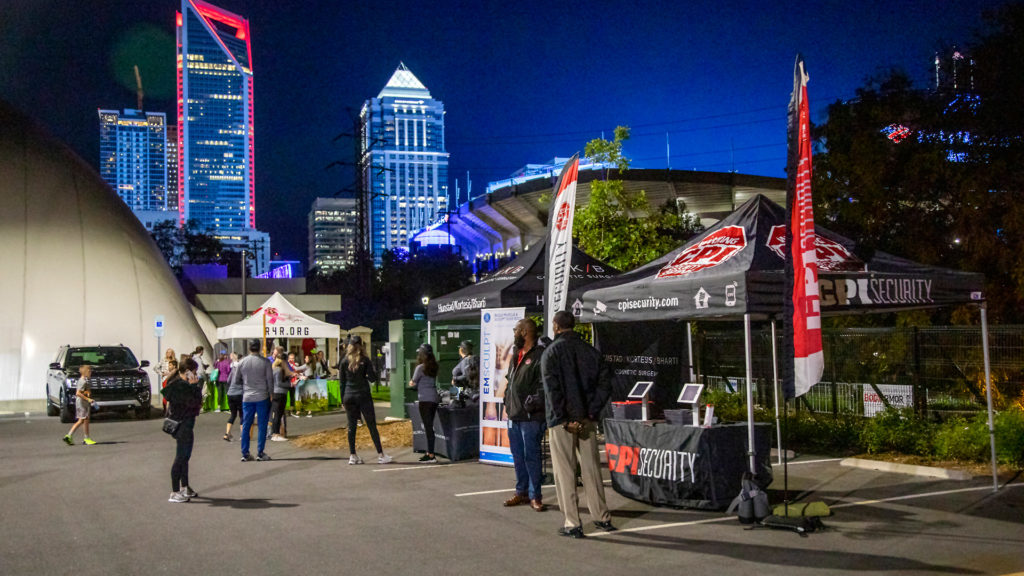 Participants gathered outside the dome for a block party complete with local pop-up shops, food trucks, and breweries following the workout. Many of the sponsors and vendors at the block party donated a portion of their proceeds back to the HEARTest Yard.
"We're always blown away when we do these community-facing events. The corporate partners, the sponsors, the pop-up shops, the beer vendors, just all the different parts of town that want to get involved with our program. "It's really resonated with a lot of families. It's why we've been able to do this as long as we have; it's because of the community's support, and we're very thankful and appreciative for that."

Former Carolina Panther Tight End, Greg Olsen