Ever found yourself locked out of your own home? It's a frustrating experience, and can even turn into a dangerous situation if it's cold outside, if your stove is on, or if a baby is left alone inside.
Or maybe you're headed out of town soon, and you need to leave a key for a pet sitter, a house sitter, or a neighbor who is collecting your mail. What is the safest way to ensure they have access to your home, but a thief or burglar doesn't?  
An easy and obvious solution to both of these problems is to hide a key outside your home. But with this method, you introduce the risk of someone you don't want inside your house stumbling upon the key.  
Read on for more tips about the best – and worst – places to hide a spare key. 
Best Ways to Hide a Key Outside
A coded lockbox is the most secure place to hide a spare key. It allows only those who know the code to retrieve the key from the box. If you only give the code to those you trust with the key, the key is always placed back in the lockbox, the box is locked, and the code is jumbled, you should have no issues. However, these lockboxes do leave room for error; you could forget the code, the box may not be properly shut, the code may not be jumbled, or you could open the box and find that the key wasn't put back the last time it was used.  
You could also leave a spare key with a trusted neighbor. This will ensure that someone with bad motives won't find it and enter your house, but you do run the risk of needing it when your neighbor isn't home to give it to you.  
A spare key hidden far away from the door is another good option. If you choose to go this route, make sure you hide it in a good spot, where it can't easily be found. Wondering how to hide a key outside in a safe spot? Here are some of the best places to hide a spare key. 
In a small, hidden box under the porch

 

Taped inside a wind chime

 

Inside your grill (just don't forget to remove it before you start grilling)

 

Underneath a loose brick or rock in a walkway

 
In a key hider or magnetic key holder

 

Under the foot of a chair on your patio or deck

 

Inside a dog house

 

Inside an unoccupied bird house (you can put a mothball inside to keep birds out)

 

Behind an outdoor wall thermometer

 
Inside a split in the seams of your vinyl siding

 

In your neighbor's yard or on their porch

 
Worst Places to Hide a Key Outside
While there are many great places to hide a spare key outside, there are also many places where you should not hide a key. If someone is attempting to break into your home, they'll probably start by looking for a spare key in some of the most obvious or common hiding spots. If you want to keep your home safe, don't hide your spare key in any of these places: 
Underneath the doormat

 

Underneath a potted plant or flower pot next to the door

 

Inside the front porch light fixture

 

In the mailbox

 
Under an obviously fake rock or brick 

 

On the door jamb

 

Under a garden statue

 
You may be tempted to hide the key in a children's or pet's toy, and while this can be a good, subtle hiding place, it also carries the risk of being a choking hazard for your child or pet. For this reason, these types of key hiding spots should generally be avoided. 
Hide a Key & Spare Key Alternatives
Hiding a key outside is a great way to allow yourself or other trusted people to have access to your home when it's locked up, but the safest way to keep your home locked up and secure is to not hide a key at all. However, you should still have a way for people, including yourself, to access your home if needed. A smart lock is an excellent alternative to hiding a spare key.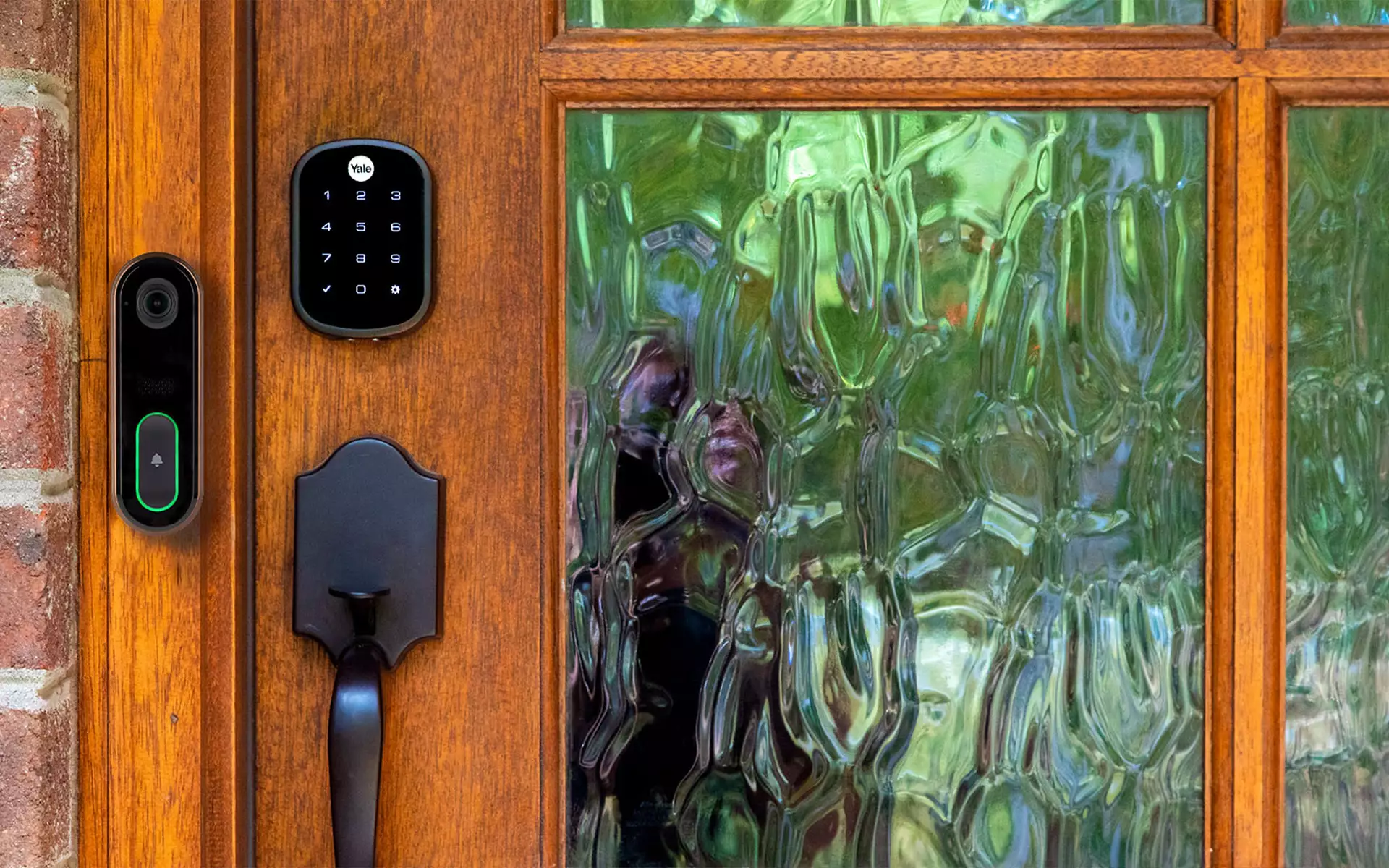 Did you know you can integrate a smart lock into your home's CPI Security system? Our smart lock's keyless, touchscreen interface lets you assign unique user codes to anyone who needs access to your home. You can also lock or unlock the house remotely with your inTouch app, and even customize your app alerts so you know who is coming and going. If you want even more control over your front door security, you can pair the lock with the CPI Video Doorbell Camera Pro. 
Learn more about the CPI Smart Lock here, or get in touch with a CPI representative today to chat about how we can provide access to your home to those who need it while making your home more secure than ever.