There's been a spike in break-ins across the region, including in several neighborhoods in Charlotte and surrounding areas. We want to ensure you are informed and take precautions to protect yourself against burglars. Below is everything you need to know about the recent string of break-ins in Charlotte and tips you can implement today to protect you and your family. 
Here's What We Know About the Charlotte Break-Ins
Update: On Aug. 25, 2023, the CMPD announced that they issued a warrant for one person connected to this series of burglaries. For more information, click here.
At a recent community meeting, CMPD Police Chief Johnny Jennings said the burglars are difficult to identify because they are from out of the country and do not stay in one place for very long. He said they are working with the FBI and jurisdictions in other states and localities that are experiencing a similar rash in burglaries. There are some similarities in the break-ins, including: 
In several instances, people have been gone for an hour or so, and they'll come home to find their house burglarized.

 

Recently, burglaries have been happening around dinnertime, between roughly 4:00 p.m. and 7:00 p.m.

 

The burglars often go to the master bedroom first and look for expensive jewelry, guns, designer purses, or other valuables that are not easily traceable.

 

Police believe the burglars are parking in nearby apartment complexes, school parking lots, on the opposite side of the golf course, or in a cul-de-sac and are walking into the neighborhoods they target.

 

Police believe the burglars belong to two different groups, possibly from Chile and Columbia. They do not believe the two groups are working together.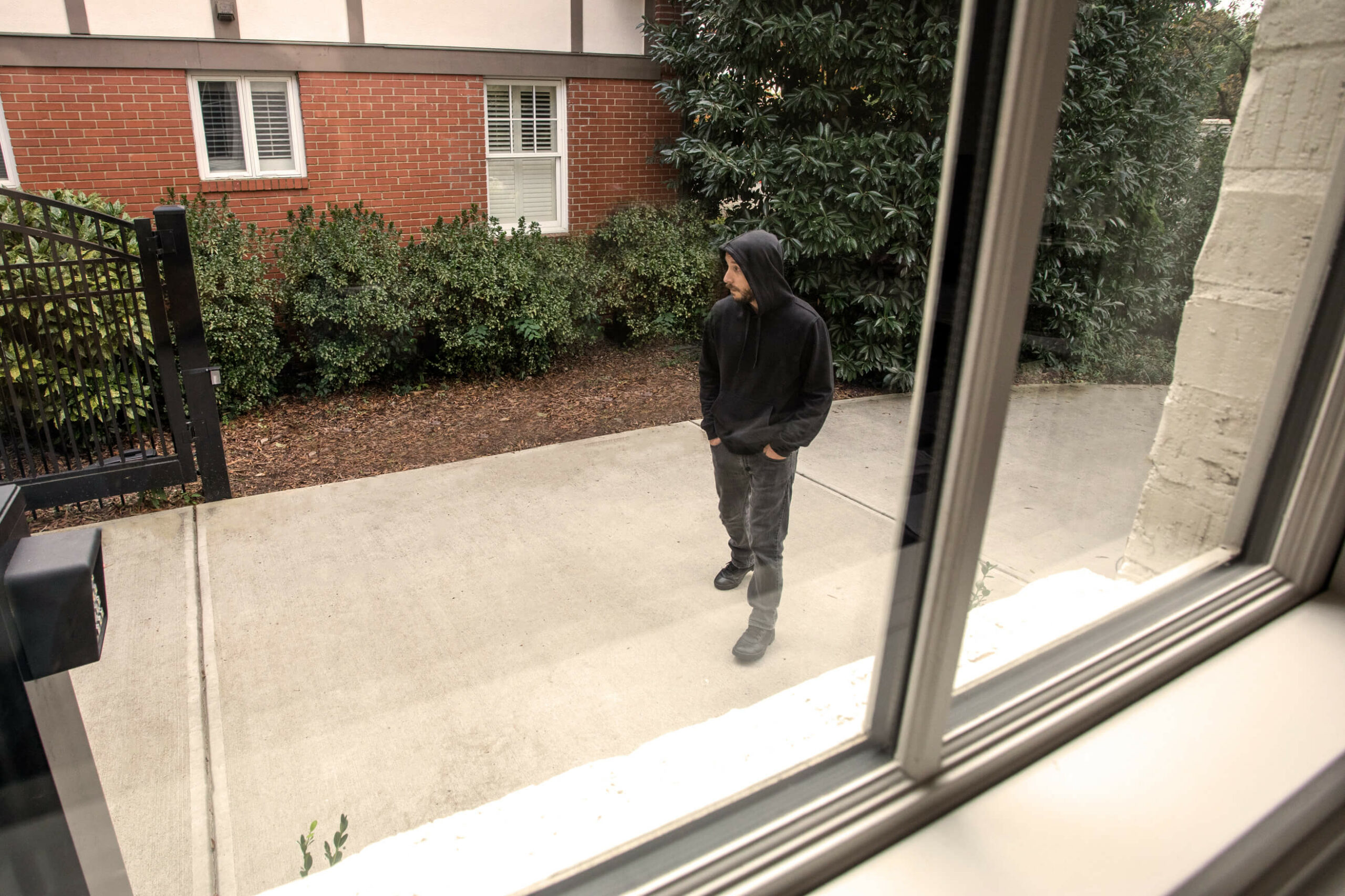 CPI Customer Shares His Experience with Attempted Burglary
Though homes with a security system are typically less likely to be targeted by burglars, CMPD has seen burglars still hitting homes with visible security systems. It is still important to have a security system to potentially deter a burglar, shorten the time they are in the home, or have video recordings of the break-in to help police identify the perpetrator.  
 A CPI Security customer who lives in Charlotte was the victim of a burglary attempt in the last several months. He shared his experience with the burglars CMPD is trying to identify. We are not identifying him to protect his and his family's safety.  
The Charlotte homeowner says of the attempted burglary, they were not home, but the lights were on, music was playing, and there were cars parked in the driveway.  
"[The alarm] seemed to ward them off. I would just point out that they seemed very calm in the video. When the alarm went off, they just kind of walked away. They were very seasoned, very experienced at what they are doing." 
Whether the alarm scares the burglar away or not, it's important that you have a security alarm and are using it, because a triggered alarm is the only way CPI Security's Central Station will receive notification of a break-in. 
When the burglars left the CPI customer's home, he says they went two doors down and shined a light in his neighbor's window.  
"Fortunately, he was home and armed. When they shined a light in his window, he yelled at them because he happened to be standing in the room where they shined a light. They immediately ran. So, it doesn't seem like they want confrontation, but they are brazen enough to walk right up to the house to see if you're there." 
Tips to Protect Your Home from Burglars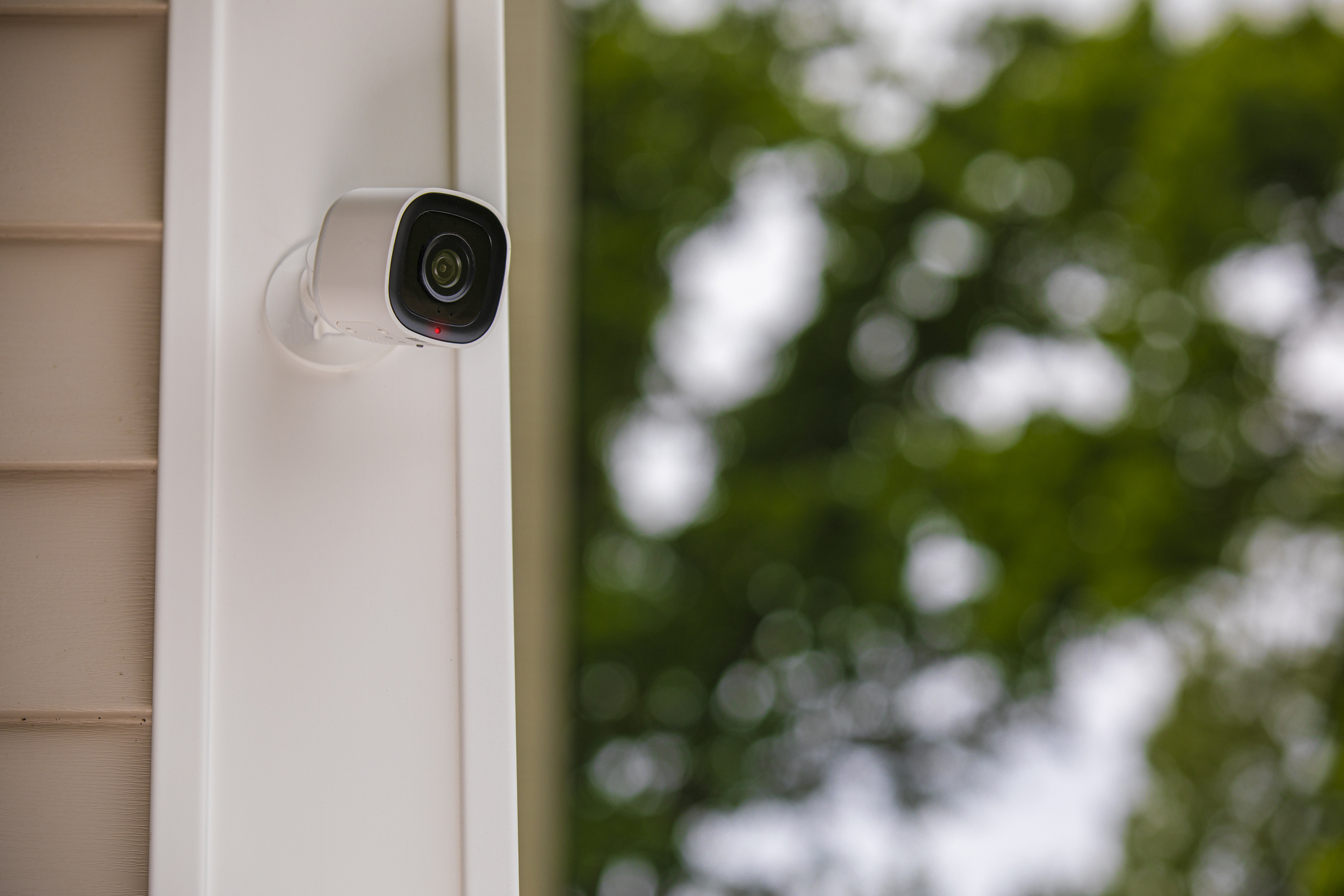 There are several low-cost and effective ways to make your home less attractive to a burglar. While that doesn't guarantee a brazen burglar won't take the risk and target your home anyway, it doesn't hurt to put these simple tips into place just in case.  
Make sure your home is well lit, especially at night, so there are few places for a burglar to hide. 

 

Make sure your landscaping is well-maintained. Burglars often look for homes that are vacant, and nothing says no one is home like an overgrown lawn. 

 

Do not leave spare keys hidden outside your home.

 

If your blinds and curtains are open, don't leave valuable items out in the open for a burglar to see.

 

If you're going out of town, don't post it on social media. 

 

While you're out of town, have a neighbor pick up your mail and packages, so nothing is left on the front porch. 

 

Don't leave ladders, lawn tools, tables, or anything else out that a burglar could use to access your home.

 

If you have a safe, bolt it to the ground. Consider putting it in a discreet location other than the master bedroom, where burglars often go first. 

 
Maximizing Your Home Security System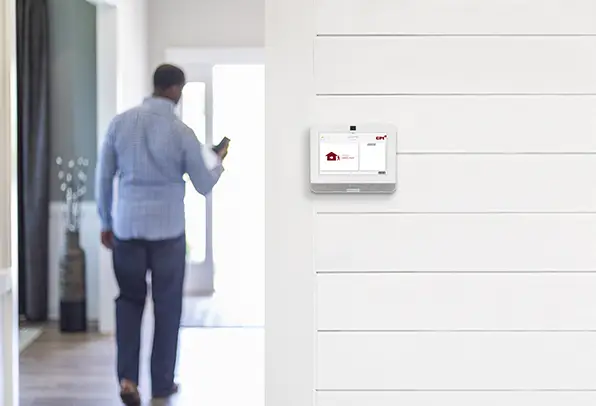 A home security system is one of the best tools to protect yourself from intruders. But your alarm system is only good if you use it. Be sure to arm your system whenever you leave your home. Your system must be armed for the alarm to trigger and notify you and your monitoring center. Here are several other recommendations to maximize your home security system and protect against intruders. 
Always arm your system.

 

Consider installing window and door sensors on ALL floors. Though uncommon, burglars may attempt to break-in on the second floor because homeowners are less likely to install window sensors on the second floor. 

 

Utilize automated lights to make it appear that someone is home, even if you're not. If a burglar is casing the neighborhood, they may avoid your house if lights are on.

 

Install indoor and outdoor cameras. If you're the victim of a break-in, video can help law enforcement gather evidence and identify the perpetrator. Video verification can also help CPI's Central Station confirm the emergency and get authorities to your location quicker. 

 
For more tips to keep you and your family safe, visit our blog. And for more information on CPI Security Systems, contact us today!