When it comes to protecting your home, you don't want to take any chances. You need to trust that the home security system you select will keep your home, yourself, and your family safe. That's why it's essential to be aware of the top home security buying mistakes that people make so that you can avoid them. This blog post will discuss four of the most common mistakes people make when shopping for home security systems. 
The Case for a Home Security System
There are, on average, over 1 million home burglaries every year. And while the number of home property crimes is slightly declining, analysts still predict that 75% of all homes in the US will be broken into over the next 20 years.* Interesting to note as well, surveys show that 75% of homeowners don't have a home security system.* On the other hand, having a home security system can help keep your home and property safe and secure. An indication of alarm, lawn security signs, and outdoor cameras/lights can help you reduce the risk of a home break-in by 50%. **
If reading these statistics, has you considering purchasing your home security system, we've laid out four of the most common mistakes you need to avoid ensuring that you purchase the right system to keep your home secure. 
Top 4 Home Security System Buying Mistakes to Avoid
Not Doing Enough Research
It's easy to be swayed by sales pitches and flashy advertising. Still, it's important to thoroughly research the various available home security options and consider all your needs before deciding. Talk to friends or neighbors who have experience with different systems, read online reviews, and compare features and prices among several companies before choosing one. 
When conducting your research, be sure to come away with answers to the following: 
– What features does the system offer, and do they meet your specific needs? 
– How user-friendly is the system in terms of installation and daily use? 
– How reliable is the monitoring service? 
– How big is its footprint in your city? 
– What are their reviews and ratings? 
– How long have they been in business? 
– What accreditations have they earned? 
– What is the customer service experience? Can you talk to a person if you need to? 
– Do they offer professional installation? 
You can make an informed and confident decision in your home security system purchase by thoroughly researching your options. 
Not Properly Understanding the Contract Terms and Length
Be sure to carefully read through any contracts or agreements you make with your chosen security provider before signing them. Make sure you understand what is included in your service plan and what additional fees may apply for upgrades or extra equipment. 
It's important to consider the following: 
–       Length of the Contract 
–       Monthly Fees 
–       Cancellation Policy/Penalties 
–       Renewal Terms 
Failing to properly understand these aspects of the contract can lead to unexpected expenses or difficulties in terminating or adjusting the agreement in the future. Take the time to ask any questions or clarify any confusion before committing to the contract. 
Skimping on Quality Equipment
It may be tempting to go with a cheaper option to save money but skimping on quality home security equipment can leave your home vulnerable to security breaches. The most common equipment, such as door and window sensors, motion detectors, and cameras, are essential for preventing break-ins. These security measures may not work effectively or at all without proper functioning equipment. 
Additionally, investing in high-quality home security equipment can actually save you money in the long run. Cheaper options may need to be replaced more frequently, resulting in constant expenses. Quality equipment, on the other hand, can last for years and provide reliable protection. 
Investing in your home security safeguards your personal belongings and loved ones and gives you peace of mind. Don't risk it by going with a low-quality option – invest in high-quality equipment to ensure you're always protected. 
You should also consider whether you want a self-monitored or monitored home security system. Not sure of the difference? Check out our blog explaining self-monitored vs. monitored systems here.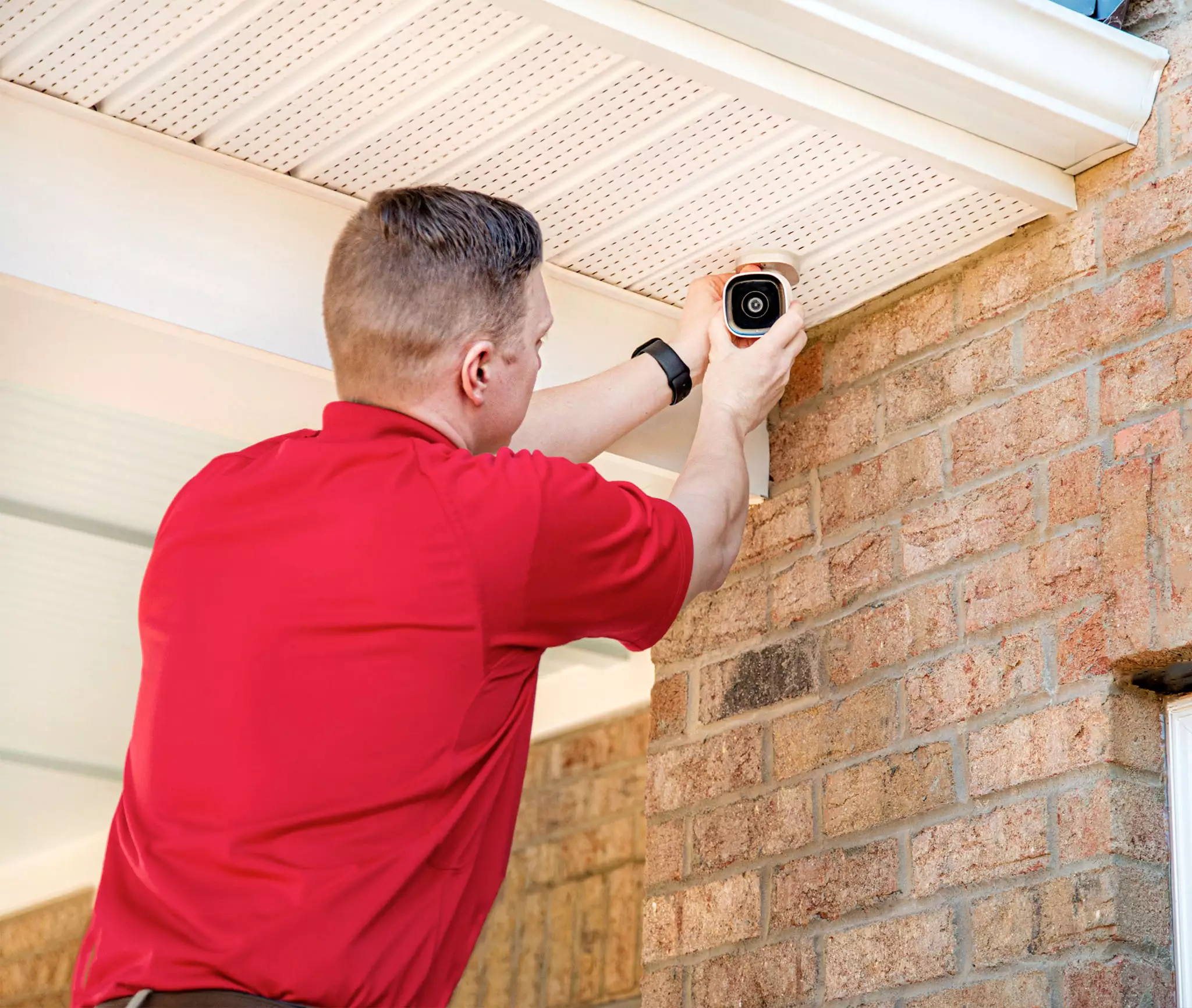 Not Properly Installing or Using the System
Proper installation and usage of your home security system are crucial to protect your home effectively. Be sure to follow all instructions thoroughly and regularly check that all equipment is working properly. Keep yourself informed about any updates or changes in technology that may benefit your system's performance. Consider going with a company that offers professional installation so, you never have to worry about whether you secured your home correctly. Leave it to the professionals! 
By avoiding these common mistakes, you can confidently choose and use a top-notch home security system for the ultimate protection of your home and loved ones. 
Are you ready to purchase a home security system that you can rely on to protect your family and home? We can help. Call us today for a free home security system quote! 
Sources:
*Forbes Home, "6 Surprising Home Burglary Facts And Stats"
**Security.org, "Do Security Cameras Deter Crime"