As 2022 comes to a close, CPI Security is gathering its entire team to give back to thousands of kids who otherwise may not have received Christmas gifts during the holidays. CPI Security employees from each branch band together to raise money, purchase gifts, and give back to an organization that helps children local in their community.  
Charlotte: CMPD Police Explorers Christmas Project
This is the 28th year CPI Security has supported the CMPD Police Explorers Christmas Project. The toy drive provides thousands of children in Charlotte with Christmas gifts, including toys, bikes, and clothing. This year, more than 1,200 children and 400 families received Christmas gifts because of the toy drive. 
"The Christmas Project is one of my favorite charities, as it unites the entire CPI family, employees and customers, to give to those in need." CEO and Founder of CPI Security Ken Gill said. "It's a blessing and an honor to be able to provide a Christmas to children who may not otherwise have one."  
Together, CPI Security employees adopt more than 50 children from the CMPD's list. Employees personally donate money to purchase each child a winter coat, a pair of shoes, an outfit, and about three toys. On Dec. 16, CPI Security hosted its annual wrap party at CPI headquarters where employees wrap presents for the children they shopped for. At the end of the morning, CMPD Police officers roll up in a large box truck to collect the gifts CPI prepared.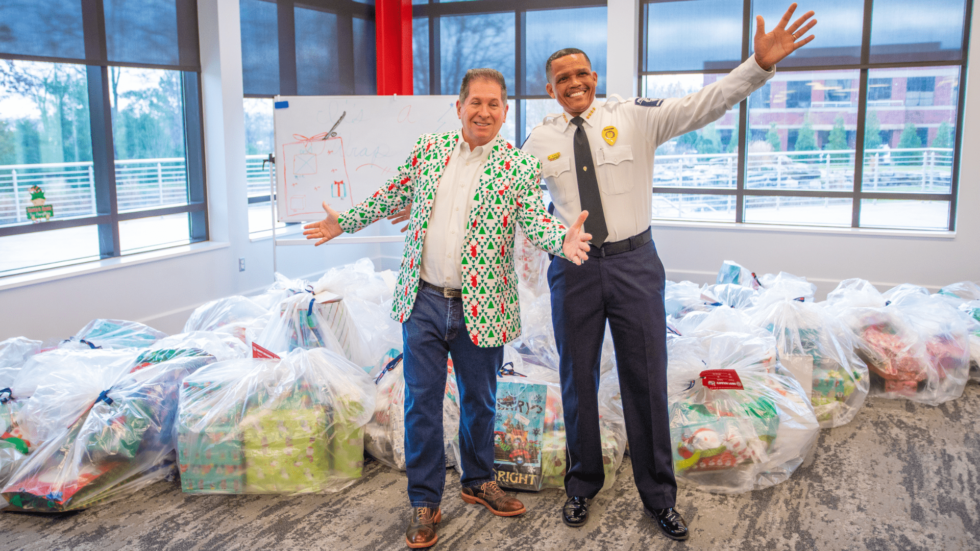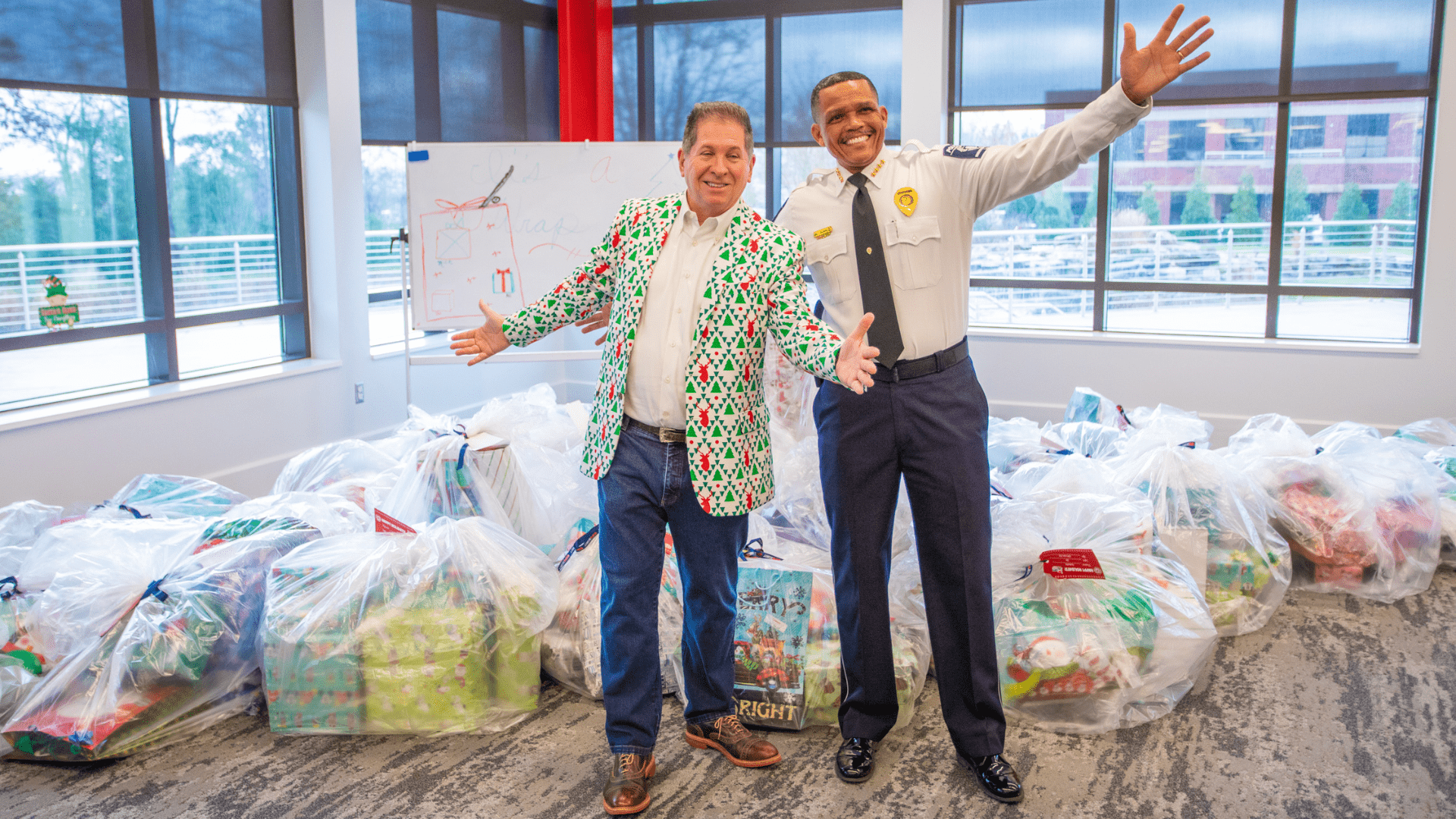 CEO Ken Gill and CMPD Police Chief Johnny Jennings are all smiles as they get ready to pack the box truck full of toys for kids in Charlotte.
On Dec. 21, CPI Security joined the CMPD Police Explorers to deliver gifts to children across the Charlotte area. Many of the children who benefit from the CMPD toy drive may have lost a parent or loved one to a homicide, they may be a victim of a house fire or other emergency crisis, some children are a part of the Police Activities League, or have been identified as a child in need through their school.  
CPI Security invites the public to help donate to this important cause. You can drop off any new, unwrapped toy for children between the ages of birth to 14-years-old at any Charlotte Fire Station or CMPD Division Office. CMPD is accepting donations through the end of the year. For more information including a full list of drop off locations, visit cmpd.org/christmasproject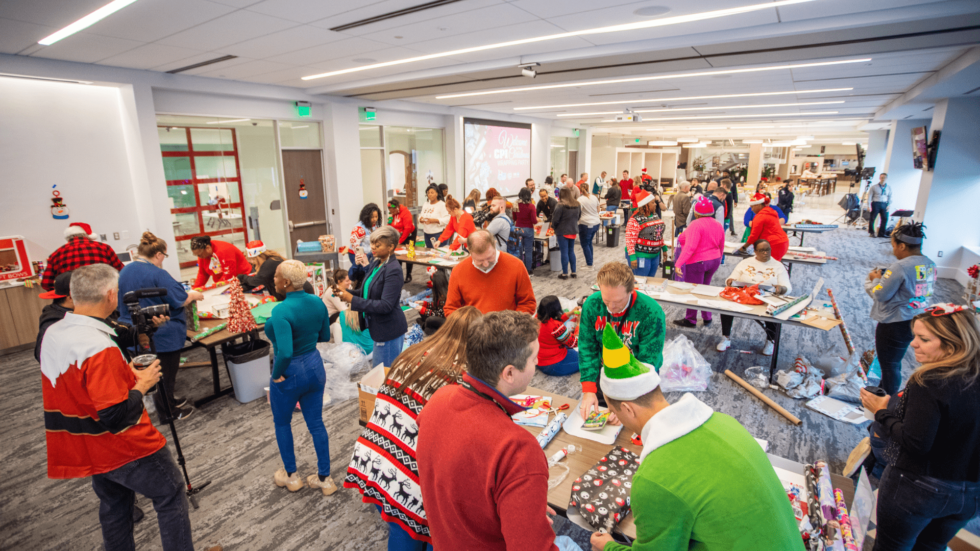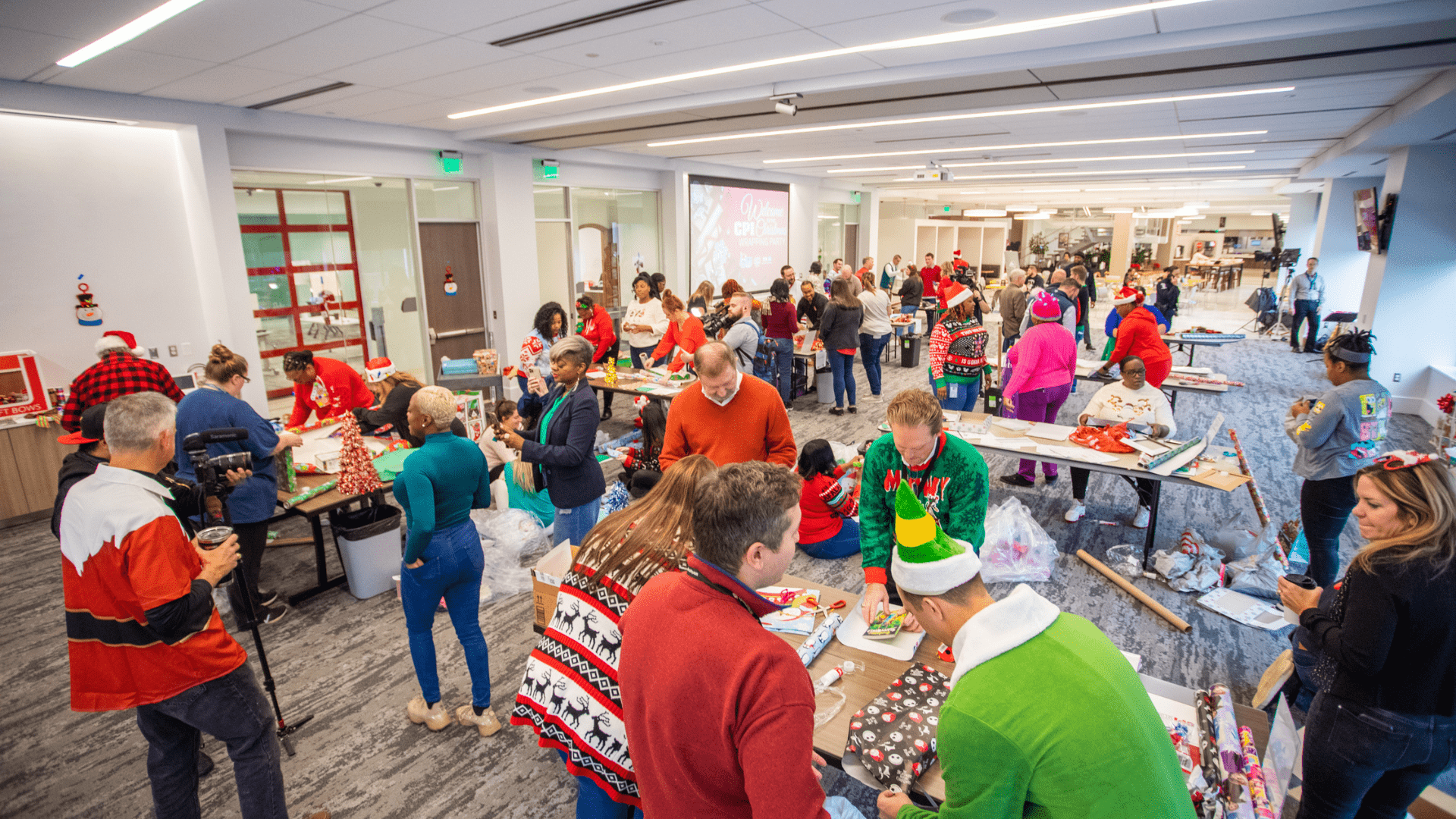 Raleigh: Raleigh Police Department's Shop with a Cop 
CPI Security continued its longstanding partnership with the Raleigh Police Department by supporting its annual Shop with a Cop event. Raleigh Police Officers spent the first Saturday in December shopping alongside children at an area Walmart for Christmas. Along with other corporate sponsors, CPI's donation allowed for 60 children to each get a $150 gift card to Walmart. The event helps provide gifts to children in need, while also promoting positive relationships between police and the community.  
In addition to CPI's corporate sponsorship, employees at the CPI Raleigh branch raise their own money to purchase items off the wish lists of families staying at the Ronald McDonald House of Chapel Hill.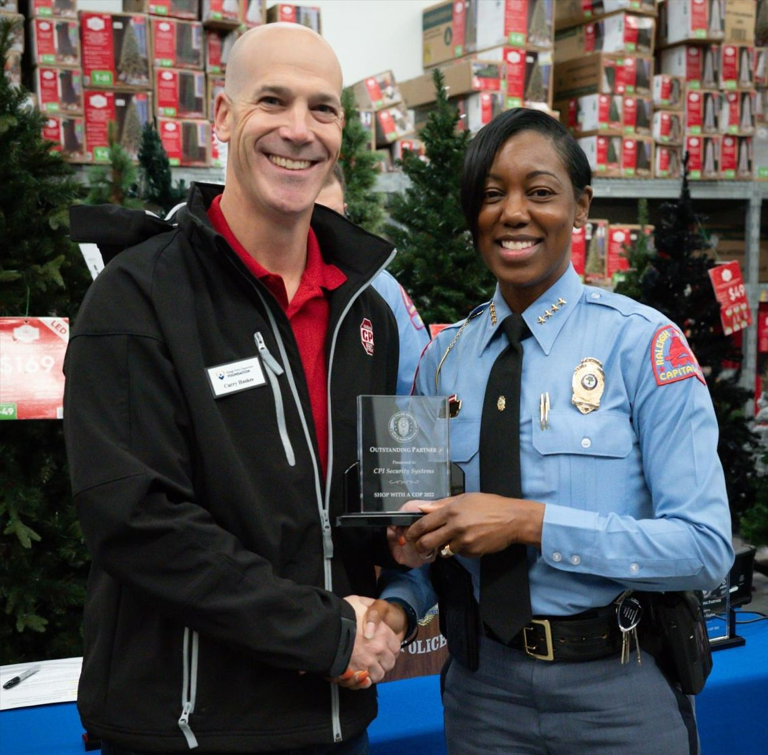 Greensboro: Greensboro Police Department's Operation Yuletide
Each year, police officers serving the Greensboro Police Department are in contact with people who are victims of crimes, accidents, or other unfortunate events. Operation Yuletide is a project that provides them with new clothes, toys, and household items. 
To give back during the holiday season, CPI Security made a corporate donation to the program, and employees from the Greensboro branch personally provided gifts to a family of five.  
Columbia: Families Helping Families
Families Helping Families (FHF) is a holiday assistance program founded by the Palmetto Project, a non-profit that develops strategies to address social and economic challenges in South Carolina. Over the past 31 years, FHF has supported more than 64,000 South Carolina families during the holiday season.  
CPI Security made a corporate donation to support the FHF mission, and employees of CPI's Columbia branch personally donated money to support a family in the program.  
Greenville: Ronald McDonald House 
CPI Security has a longstanding history of supporting children and families who are staying at Ronald McDonald Houses while receiving treatment at area hospitals. In fact, every CPI Security branch has been involved with donating or volunteering to their local Ronald McDonald House in recent years.  
This year, employees at CPI's Greenville branch made donations to purchase items off the wish lists of families staying at the local Ronald McDonald House. Many of the items will simply make their stay more comfortable like Clorox wipes, pots and pans, and paper products. But employees also purchased gifts to make the holidays a little brighter for children fighting serious illnesses.  
Charleston: Charleston Police Department's Kids and Cops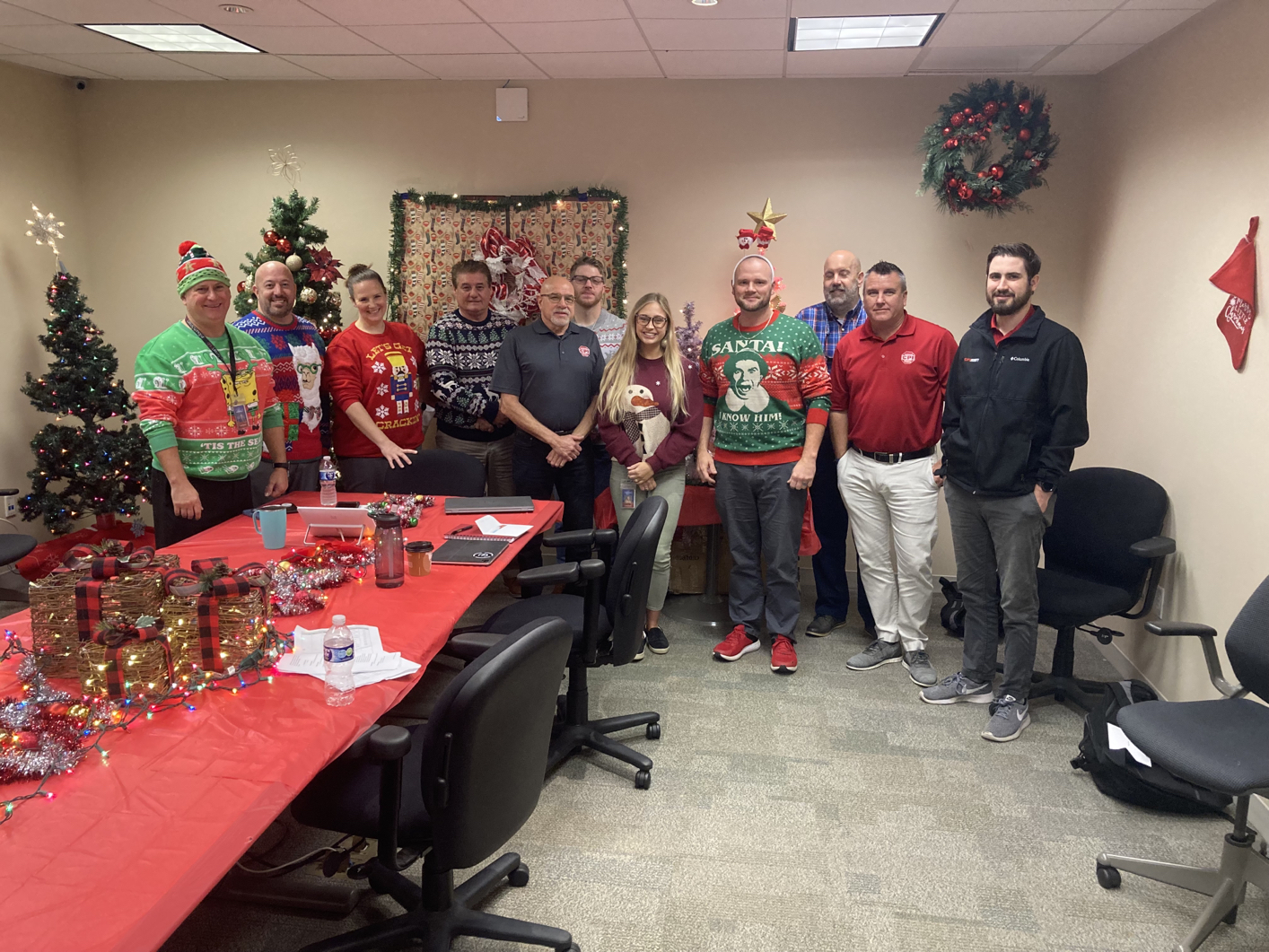 Employees of CPI's Charleston branch are working with local law enforcement to give back to children in need for the holidays. Together, employees raise money to donate toward the North Charleston Police Department's annual Kids and Cops event. The donations provide each child with a $200 gift card to Walmart.  
Police officers and CPI employees who wish to volunteer, shopped alongside children who benefit from the program. The event not only provides gifts to children in need, but it also promotes better relationships between police and the community.  
Myrtle Beach: North Strand Helping Hand
CPI partnered with North Strand Helping Hand, a nonprofit that provides emergency aid to people in North Myrtle Beach, Little River, and Loris. Employees of CPI's Myrtle Beach branch will raise money to purchase toys, clothes, and other items for families in need. In addition, a $25 donation to the nonprofit will feed a family of six. CPI Security is making a corporate donation to the organization to further support families in the Myrtle Beach area this holiday season.  
Asheville/Knoxville/Atlanta: Compassion Closet
To round out CPI's season of giving, employees who work in Atlanta, Asheville, and Knoxville donated to provide children in foster care with gifts on Christmas. The branches are working with the Compassion Closet, an organization that provides support to children who just entered foster care and missed the cut-off for other charitable programs that benefit foster children.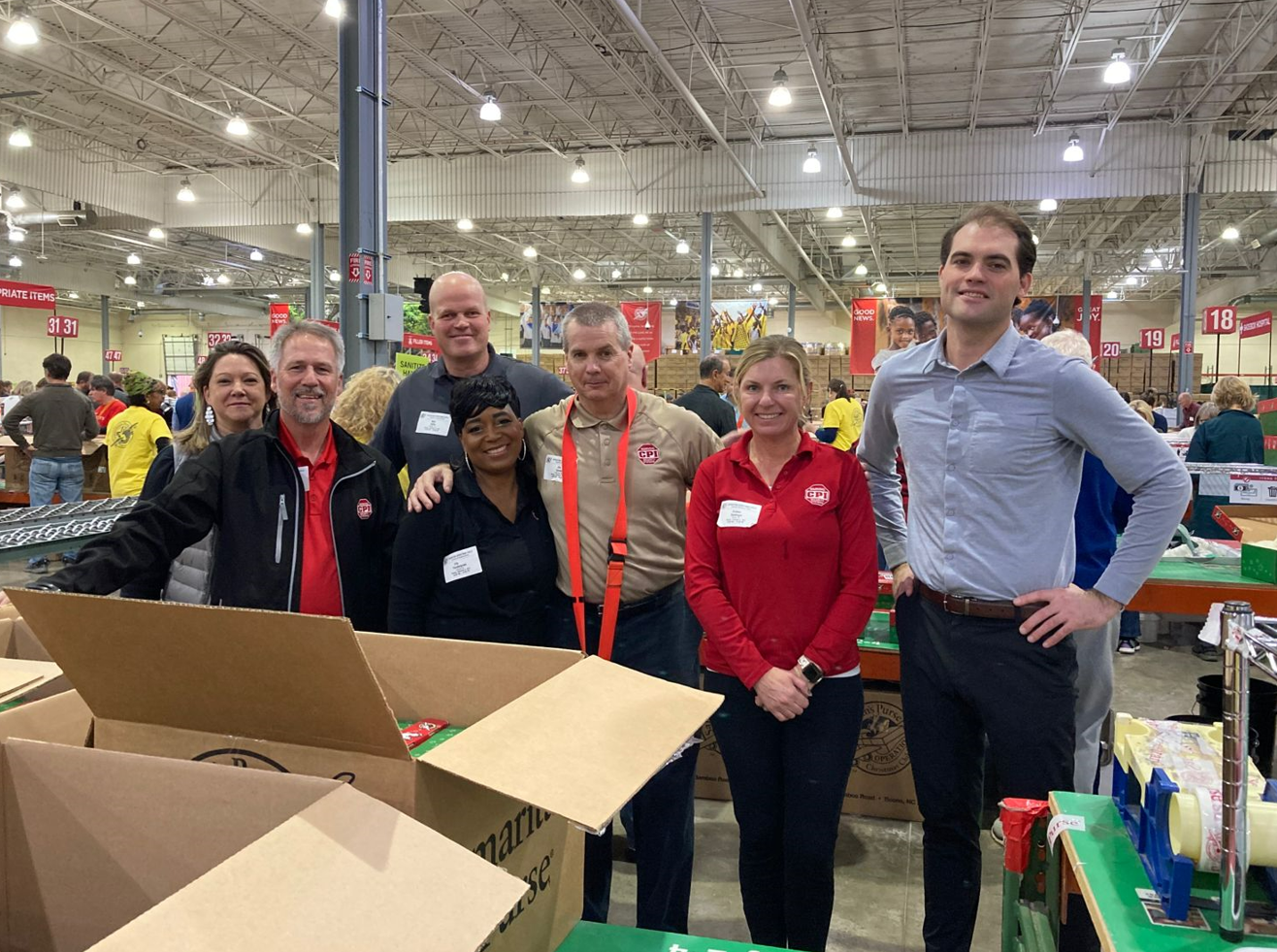 In addition to corporate volunteer efforts, CPI Security's commercial business team volunteered together for Samaritan's Purse' Operation Christmas Child. Together, the team packed shoe boxes for children in Tanzania. Business Solutions Manager Matt Riffle says the most impactful part of the day was hearing how much the shoe boxes made a different to children across the world
"Some of the staff in the warehouse had received shoe boxes when they were kids in other countries, and have come back to give that same experience to other kids," Riffle said. "What a blessing to hear so many stories of how these boxes change kids' lives."
With time, planning, and plenty of care for their community, we're proud to say the CPI Security team is touching and changing lives this holiday season. From our family to yours, we wish you a merry Christmas and happy holidays!