Think back to being 14 years old and dreaming about what you wanted to be when you grew up. Maybe it was a firefighter, or a chef, or an entrepreneur. It might have been an electrician, or a doctor, or a marketing professional.
For many employees at CPI Security, we dreamed of helping our community and protecting people. Whether it's our Central Station operators who are always there for our customers in their times of need or Residential Install Technicians who ensure homes and businesses are protected, the cornerstone of CPI's mission is to make a positive difference in people's lives.
A job at CPI is the opportunity to not only have a fulfilling career, but also to make a difference by helping customers protect what matters most. We want to recruit the best and brightest, and we want to inspire and engage with students of all ages.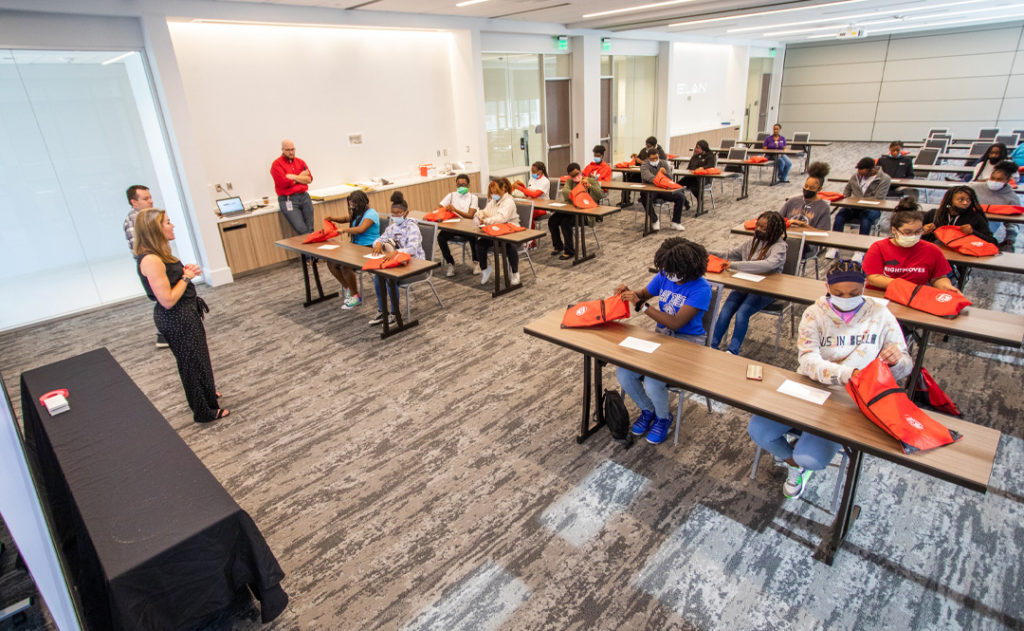 Recently, we teamed up with Right Moves for Youth (RMFY) to host a career day for local middle and high school students to show them the many career paths here at CPI Security.
"We were thrilled to host Right Moves for Youth for a career day. The best thing we can do for students in our community is giving them the tools and ideas to figure out how they can grow their passions into a challenging and rewarding career."

CEO and Founder of CPI Security, Ken Gill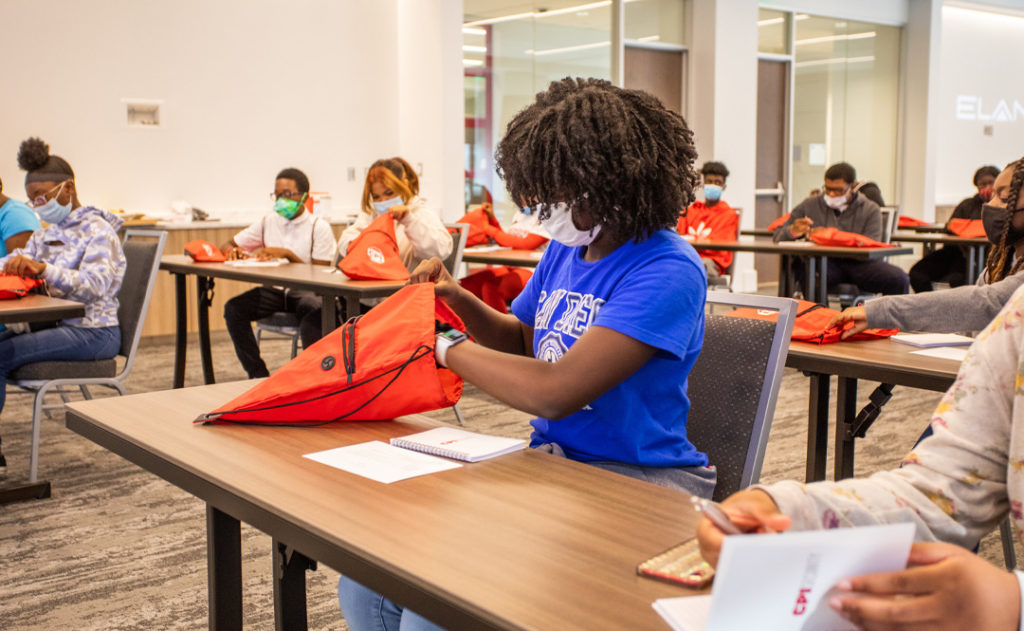 The theme of our career day was "Securing the Future" because firsthand experiences of a fulfilling career and connections to professionals can help students discover, design, and secure their future.
Students had the opportunity to tour CPI's corporate headquarters and departments of interest during the career day, participate in an interactive career panel, shadow employees, and gain job knowledge through hands-on learning.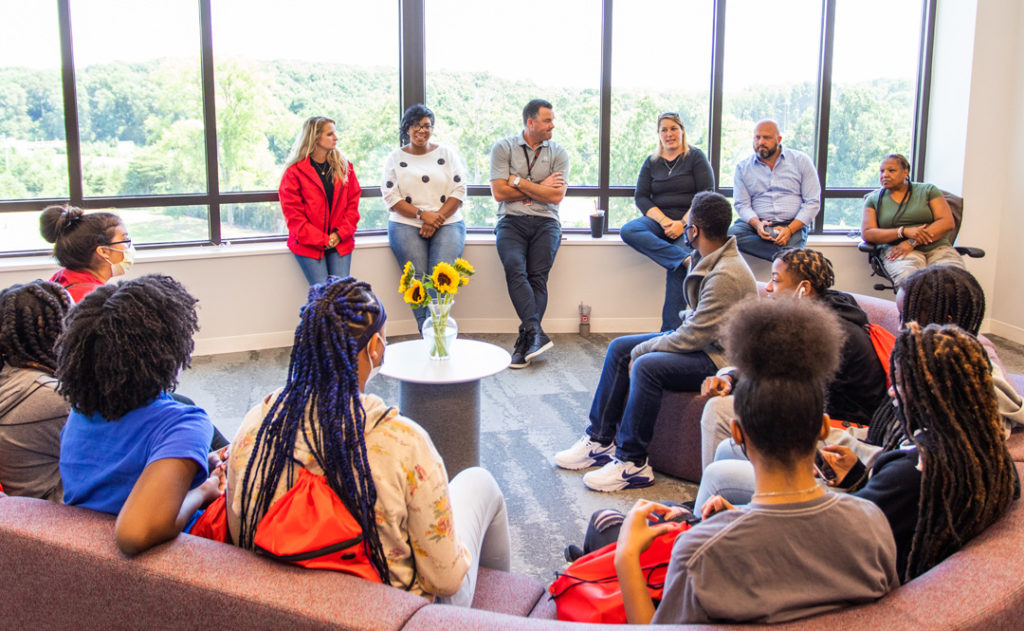 Here at CPI, we believe our community's future rests on the next generation, and we want to inspire students and help them reach their full potential. We were glad to show 50 students meaningful career paths where they can apply their unique skills. The students heard from employees across all levels and departments – Inside Sales, Human Resources, IT, Marketing, and Accounting, to name a few. They asked several questions, and students walked away with new ideas for their future along with the opportunity to win trivia prizes and enjoy lunch in the Café.
"RMFY is committed to providing support, resources, and guidance to youth as they learn and strengthen new skills that will help them grow and prepare for college and the workforce," said Sabrina Gilchrist, Executive Director at RMFY. "We want to thank CPI Security for helping us inspire students and show them different education and career choices."
To learn more about Right Moves for Youth and how you can get involved, visit their website today.
About Right Moves for Youth
Over the past 27 years, Right Moves for Youth has provided services to more than 30,000 students in the Charlotte-Mecklenburg community. The organization prides itself on providing quality, impactful services to underserved students, and they have had tremendous success in reducing the occurrence of student dropouts in Mecklenburg County. Their life-skills-based curriculum helps engage students in topics such as: personal development, health and wellness, education (college and career exploration), decision making/organization, relationships, and finances.