CPI Security has a long tradition of investing in partnerships that serve our neighbors and enrich our community.
Recently, we teamed up with the Charlotte Knights to host the first annual Play Ball! baseball clinic for local youth in our community. Players were invited from the Carolinas Metro Reds and the Police Activities League (PAL) of Charlotte, two amazing organizations dedicated to helping underserved youth by eliminating financial barriers and expanding access to baseball.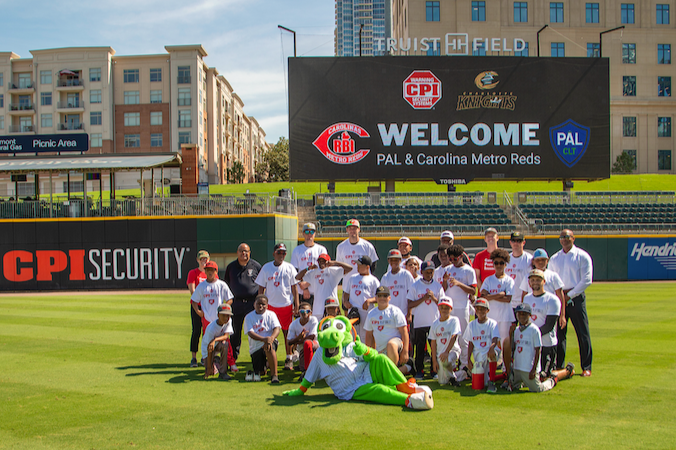 "Baseball and other team sports bring so much joy to children while also teaching them leadership skills, the importance of teamwork, and the value of hard work," said Ken Gill, CEO and Founder of CPI Security. "We're excited to give kids in our community an opportunity of a lifetime to play on the Truist Field and get one-on-one coaching from the Charlotte Knights."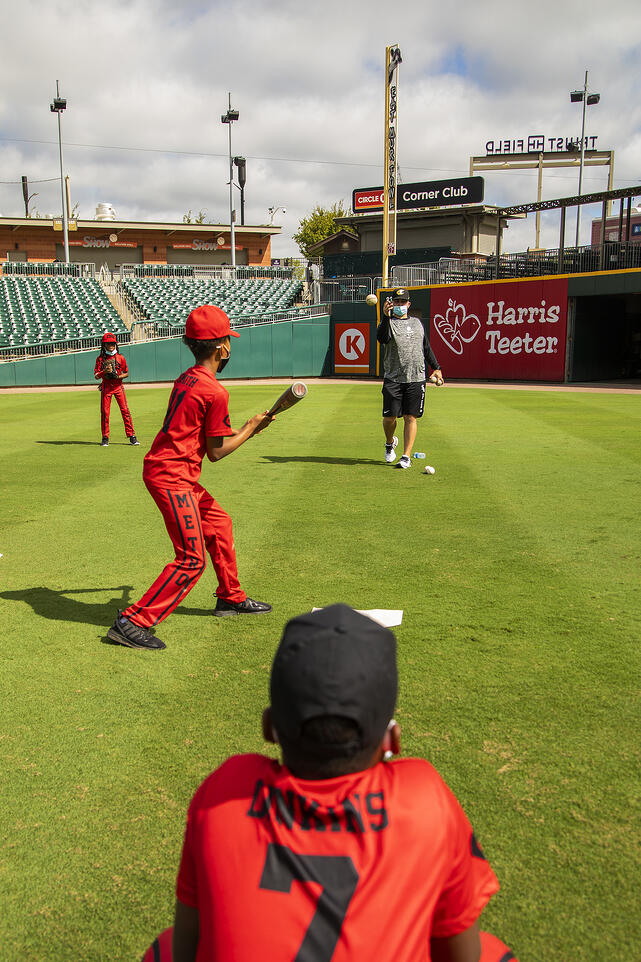 Over the course of two days, over 30 youth participated in various baseball drills, from hitting and fielding to base running – all taught by Charlotte's very own Knights players. In addition to skills training, the kids had the chance to interact one on one with current players, receive co-branded hats, t-shirts, and other fun swag, eat lunch each day in the Home Plate Club, interact with Homer the Dragon, and enjoy other fun surprises.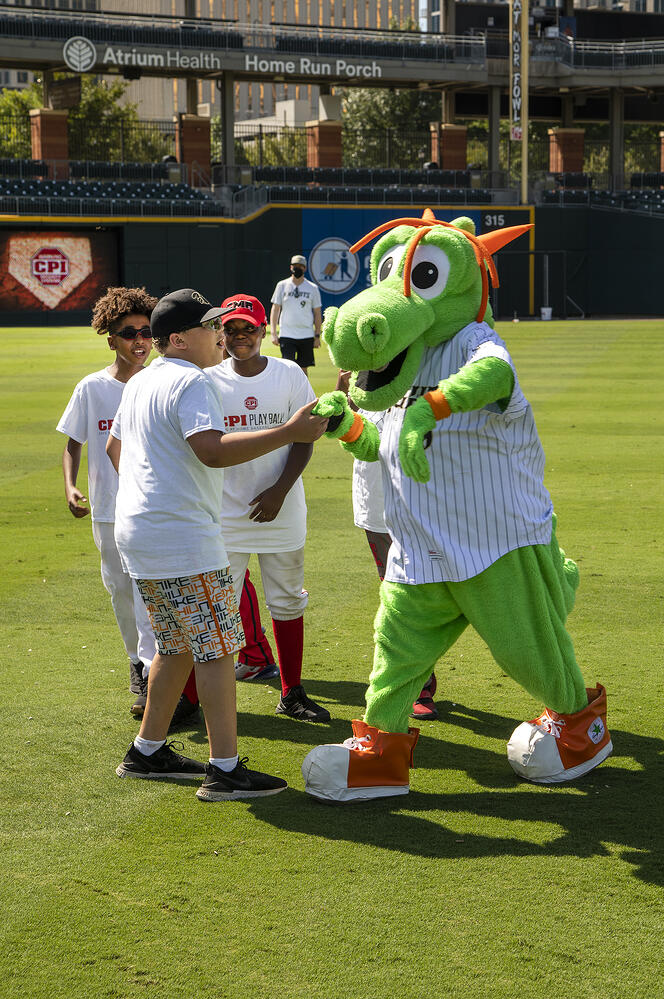 Kerr Putney, Chief Government and Community Relations Officer at CPI, and Wes Helms, Manager for the Charlotte Knights, also spent time with the participants. Helms shared his advice on what it took for him to get to the next level, his baseball career story, and answered all questions asked by the PAL and Metro Reds players.
As we conclude our first annual baseball camp, we already can't wait for next year! Learn more about the Carolinas Metro Reds and the Police Activities League (PAL) of Charlotte by visiting their websites today!