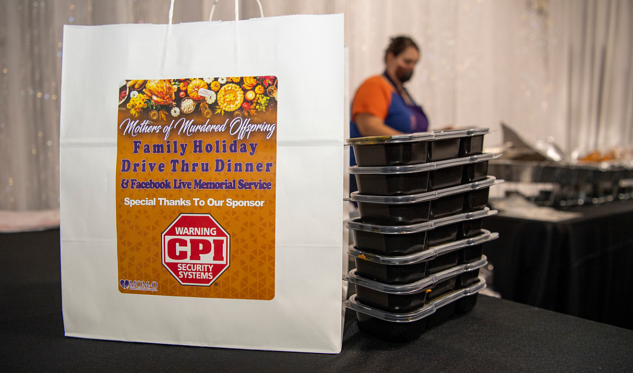 CPI Security is proud to partner with Mothers of Murdered Offspring, MOM-O, to help support mothers and families of murder victims while partnering with organizations focused on long-term solutions to prevent crime in our communities. We joined them for their annual holiday dinner, serving hundreds of families in the Charlotte region.
We look forward to working hand-in-hand with this fantastic organization and continuing this partnership to improve our community.
As Charlotte surpasses 100 homicides again this year, the work of MOM-O is critical in supporting families traumatized by the loss of loved ones. This incredible organization brings peace and comfort to families at their lowest points.
Here at CPI Security, we work tirelessly to make our communities safer for everyone, so no family has to endure such pain. We are proud to partner with Mothers of Murdered Offspring to help support families of murder victims. Most importantly, we want to help stop these senseless murders from ever happening.
There's no easy solution, but working together, we can make a difference.