I'm Building a New Home
Customize your new home with innovative Smart Home products and services.
Partnering with CPI means partnering with the largest New Construction program in the Southeast. We will work with your builder to provide you with turnkey networking, audio/video, and Smart Home solutions.
Structured Wiring
Structured wiring is the brains of your home. It is essentially a whole home network of television, data, audio, video and phone wiring. These direct lines ensure the strongest possible connection and more reliable performance. This means less buffering when streaming to your smart TV's, and no more losing connectivity when surfing the web. Structured wiring adds value to your home and lays the groundwork for expansion as your needs and technology grows.
Whole Home Audio
You will be able to enjoy your favorite music throughout your house. Your family will have the ability to play music from different sources in different rooms of your home. The kids could be listening to one thing upstairs while you listen to something else in the kitchen. With CPI's Whole Home Audio you can play, pause, and adjust your music from a convenient wall panel or your mobile device.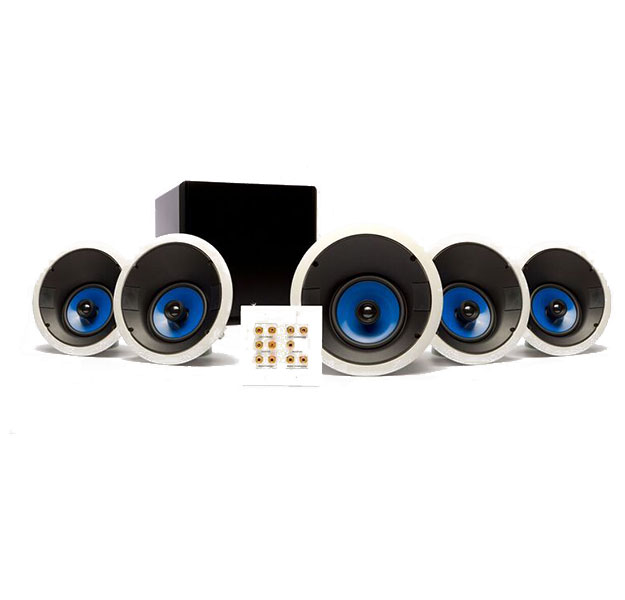 Home Cinema Systems
There is nothing like enjoying crisp movie theater audio quality within the comfort of your own home. With CPI you will be able to do just that. We use a variety of solutions to provide you with quality surround sound for your TV, Video, and Blu-Ray Movies.
Central Vacuum
Our vacuums are powerful, efficient, and virtually maintenance free. This means there is cleaner air in your home as there is no recirculation. You will have convenient access to your vacuum from any room.
HD Link
A HD Link is short for High-Definition Link. HD Links provide you with a wire management solution that hides your cables out of site and out of mind. This solution is perfect for wall mounting TV's without all the unsightly wiring.
Smart Home Security
CPI offers the latest in home security technology and some of the best security equipment on the market. Customize your CPI smart home with options like doorbell cameras, security cameras, touchscreen door locks, garage door controllers and smart thermostats.
See Security Options
HD Security Cameras
Have extra peace of mind, inside and out, with the help of CPI Security's HD security cameras. Have the ability to watch live or recorded video feeds and control both indoor and outdoor cameras remotely.
Structured Wiring

Whole Home Audio
Home Cinema Systems
Central Vacuum
HD Link
Smart Home Security
HD Security Cameras
At The Design Center
When you are planning your new home, our highly-trained design center consultants will meet with you to find the low voltage solution that fits your family's needs. Your design center consultant will walk you through the floor plan of your new home room by room, making sure you are getting the products and services that fit your lifestyle.
After the appointment is over, we provide 24/7 customer service and our customer service representatives are always just a phone call away.
Professional Installation You Can Trust
Every CPI Smart Home is customized to fit your exact needs. We will work with your builder's operations team to schedule installation and work with them during each stage of the build. All home networking, audio/video, and security solutions are installed by an experienced new construction CPI technician. During the installation, our technicians will treat your home with the utmost respect and care.
CPI does not outsource or use subcontractors. When a CPI truck pulls up to your home, you know you are receiving service from a highly trained full-time employee. This ensures that you receive the quality you deserve and the personalized solution that best suits your needs.
We just finished building our new home and wanted to ensure we have it well protected. We've had past experience with other security companies who didn't fit our needs or we experienced poor customer service with...so I was a little nervous about how are experience would be with CPI. I had no need to be! The CPI sales representative was informative and built our confidence in the experience we will have with CPI.
We had our system installed today and I can't​ say enough about how professional our installer was and how thorough. He made sure we have what our home needs to be protected and made sure we understood how to make the security system work for us. Great customer experience."
Stacy S.
Trustpilot Review
We have had our security system for about three months now and we LOVE it. We just recently built a new home and a security system seemed like the way to go to better protect our investment.
Our sales rep Mike was great he was very knowledgeable about the system and seemed to care more about our security than the sale which really set him apart from the other security carriers in our area. He even came back to the house to help us reset our exterior camera when my fiance accidentally changed the network settings. I love the quality of our system it even alerted us when a tornado was in our area. I would definitely recommend CPI and Mike to anyone looking for a reliable easy to use system."