Interactive Security
inTouch combines the convenience of technology with the protection of CPI Security. You can control your security system, lights, doors, cameras and energy usage from anywhere at any time – right from your fingertips.
With the easy to use inTouch app, remotely monitor activity at your home or business through your smartphone, tablet or computer. You'll always be in touch with what matters most.
Check-in when you're not there.
Never lose sight of what's important to you. You can view your property in real-time and receive instant alerts. Whether you need to check up on your kids, pets or watch over your valuables, CPI inTouch gives you complete control.
Receive video alerts with recorded clips on your smartphone.
Remotely control your cameras and switch to different views
Crystal-clear HD quality and great low-light video
View both inside and outside cameras, all on a single screen
Energy Management
Become connected to your home like never before. CPI Energy Management is far more advanced than any stand-alone thermostat because it's integrated into the inTouch platform. Manage your home's energy with ease. Set schedules or manually adjust the thermostat to fit your needs. Controlling your home's environment has never been easier.
Intelligent Lighting
Smart schedules help manage the lights in your home automatically. You can set schedules to turn the lights on and off at specific times, and adjust these time intervals to vary. Of course, you can manually control your lights from your mobile device as well. Either way, you never have to come home to a dark house again.
Smart. Convenient. Connected.
In addition to connecting you to CPI's award winning monitoring center in the event of an emergency, the inTouch system integrates all the key devices in your home providing you convenient access and complete control through the inTouch app. Let your house work for you. Now that's smart.
Need more information? Contact CPI
HD Interior Video Camera
In the event of an alarm, CPI uses audio and video in real-time to communicate a verified emergency to the authorities. When every second counts, a verified emergency can make all the difference. Plus check-in when you're not there.

Supports wireless connection to broadband router. High-quality video with fast frame rates and great low-light performance. Privacy button disables remote viewing and recording. For indoor use.
Touchscreen Door Lock
Whether you forgot to lock up after going out to a movie, or you need to let the neighbor in to feed your pets, the inTouch Door Lock's motorized deadbolt allows you to lock and unlock the door no matter where you are. Plus, customize alerts to let you know who is coming and going.
inTouch Thermostat
Take control of your energy use and automate your temperature settings – offering a new level of comfort to your home and family. Remotely access and control the temperature, set custom schedules, receive critical temperature alerts and create location based automation all with the convenience of your inTouch app.
Garage Control
The garage door control kit is fully integrated with your security system and controllable through the inTouch app. See if the door is open or closed, then simply tap the screen to open or close it from wherever you are. Never worry about leaving your garage door open again.
Fire Communicator
Unlike most smoke alarms, CPI's fire communicator is monitored fire detection.  At the first detection of smoke, CPI will be notified, verify the emergency and dispatch the fire department – whether you're home or not.
Glass Break Detector
Picks up audio frequency of broken glass within range and immediately sends an alarm signal to CPI's Central Station.
Motion Detector
Detect movement with our infrared technology. A key device in our intrusion protection kit, the motion detector triggers the alarm using infrared technology when motion is detected. Rest assured knowing you're protected!
Light Control
Wireless lamp/appliance module allows you to control the power to any device plugged into it through the inTouch app. Also, set schedules for lights to turn on and off automatically.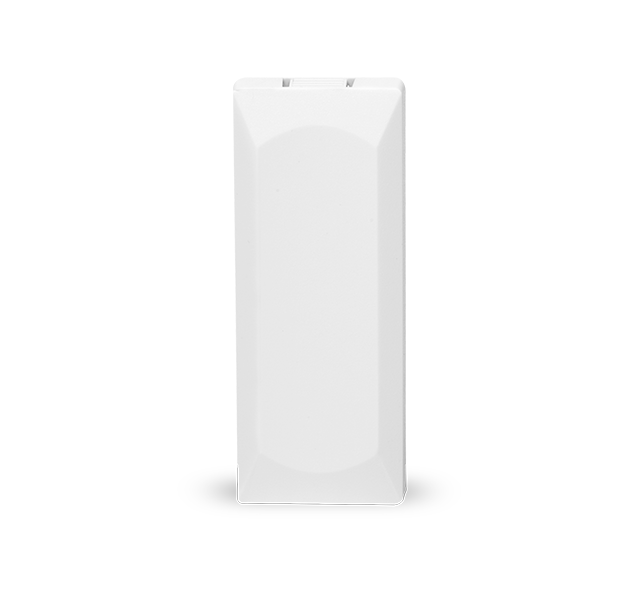 Door/Window Sensors
Button activated or flush mounted door/window sensors trigger alarm and door chime. Know when someone is coming and going.
Key Remote
This handy key fob can arm or disarm your system as well as act as a panic alarm.
Outdoor Infrared Camera
Always know what's going on around your home with the inTouch outdoor camera with night vision. View crystal clear live video in real time from your mobile device from anywhere through the inTouch app.  This weather resistant camera contains infra-Red (IR) LEDs which allow you to see up to 49 feet in total darkness.
Medical Pendant
Whether you have small kids, a swimming pool, a trampoline or an elderly parent, a medical pendant is a great device to have in the home. Simply press to set off the alarm and a signal is sent to the monitoring center. Help will be on the way in no time when every second counts.
Carbon Monoxide Detector
Monitors the levels of carbon monoxide gas and gives early warning when potentially dangerous levels exist.
Exterior HD Wireless IR Bullet Camera
Always know what's going on around your home with the inTouch Exterior Wireless Bullet Camera with night vision. View crystal clear 720p HD video in real time through the inTouch app or a browser. This weather resistant camera contains infra-Red (IR) LEDs which allow you to see up to 39 feet in total darkness. Wireless technology makes it easy to place and relocate anywhere you need it.
inTouch HD Doorbell Camera
Always know who is at your front door when using this sleek doorbell camera. With PIR motion sensor and digital microphone and speaker, you can answer the door, speak to visitors and unlock the door* – all from your inTouch app. Knowing who is at your front door, even when they don't ring the doorbell, creates a safer, smarter home for your family.
For more information, please visit cpisecurity.com/doorbell
Why Customers Choose CPI
We combine the latest in technology with the best customer service in the industry to provide you with security solutions you can count on and conveniences you'll love. It's no wonder we're the Southeast's #1 security company.
What They're Saying
"I chose CPI because of their fast alarm response. But I've stayed with CPI for 10 years because of their amazing, friendly service and support."