It all started in 1994, with a simple ad in the newspaper, "Now Hiring! CPI Security Central Station Supervisor." 
 Terry Swiger had several years of industry experience, first as a Central Station Manager for Sonitrol, a dispatcher for Charlotte Mecklenburg Schools, and later as a third-shift supervisor for Wells Fargo security. So, he applied, and was hired at CPI, but quickly learned his new title was a loose term.  
"They hired me for Central Station Supervisor, but they didn't have a Central Station at that time," Swiger said. "So, on my first day, I came knocking out walls and wheeling sheet rock in and out to build the Central Station. I've been here since day one." 
Advancements in Technology
As you can imagine, a lot has changed in the 28 years since Swiger helped launch CPI's Central Station. When he started, CPI was monitoring about 2,000 households. Today, Swiger and the rest of the CPI Central Station team monitor more than 220,000 homes and business 24/7.  
Aside from sheer volume, advancements in technology have come a long way in Swiger's tenure. At that time, security systems were all wired and operated off phone lines. Today, most security systems are wireless and communicate cellularly.  
"The technology has upgraded tremendously. It's much more reliable and is a big improvement," Swiger said. 
Within the last decade, video has become a vital element to security systems. When Swiger started, there was no video verification. Central Station operators could only listen when an alarm sounded. Now, with video and audio verification, Central Station operators have a better chance at confirming the emergency before dispatching the authorities.  
"[Video verification] enhances our response because we can tell authorities that an emergency is confirmed, we can share more information with them, and it reduces false alarms," Swiger said. "Back then, you didn't have a choice. If you didn't get a response, you had to dispatch." 
Most Memorable Alarm
In his 28 years at CPI, it's safe to say Swiger has saved countless lives. From home break-ins and house fires to medical emergencies and duress calls, Swiger has responded to thousands of alarms over the years.  
Central Station Operator Walter Branch has been working alongside Swiger for more than 20 years. He was one of the first people who joined Swiger's team. 
"He's my right hand," Swiger said. "We've seen it all." 
One of Swiger's most memorable alarm responses was one that he didn't realize would be so notable. His team was on the clock when former head coach of the Carolina Panthers Ron Rivera's house caught on fire in 2015.  
"Honestly, we didn't put two and two together," Swiger said. "We dispatched, then called back to follow-up with the fire department and they were like, 'That's Coach Rivera's house! Turn the TV on'," Swiger said.  
"We just processed it as we would any fire alarm. Everyone told us what a great job we did, but that's what we do all the time. We didn't do anything special because of who the customer was." 
Why CPI?
Since he started in 1994, Swiger has been on third shift. Many people ask him how he's stayed on the night shift for so long. Swiger says, it's all he's ever known. And he takes great pride in the fact that when his team is the only one in the building, they are responsible for everything. 
"I tell people when you come to third shift, you're not only Central Station, you are CPI" Swiger said.  
Why has he stayed at CPI for so long?  
"The people," Swiger said.  
Swiger has made many friends among his coworkers over the years, but there's one person who has made a lasting impact on his career; CEO and Founder of CPI Security, Ken Gill.  
"The first day that I showed up for an interview, he came from out of nowhere and introduced himself and we've been friends ever since," Swiger said.  
From CPI's humble beginning on Park Road in Charlotte, to its second and third facilities on Sandy Porter Road, Swiger is still amazed at everything CPI has become under Gill's leadership.  
"If you had any idea where we came from, the set up on Park Road to where we are now, the second big building that he's built here, is unbelievable," Swiger said. 
"Terry was an integral part in building this organization," Gill said "He set the standard for our leaders in Central Station. His contributions and legacy will live on at CPI."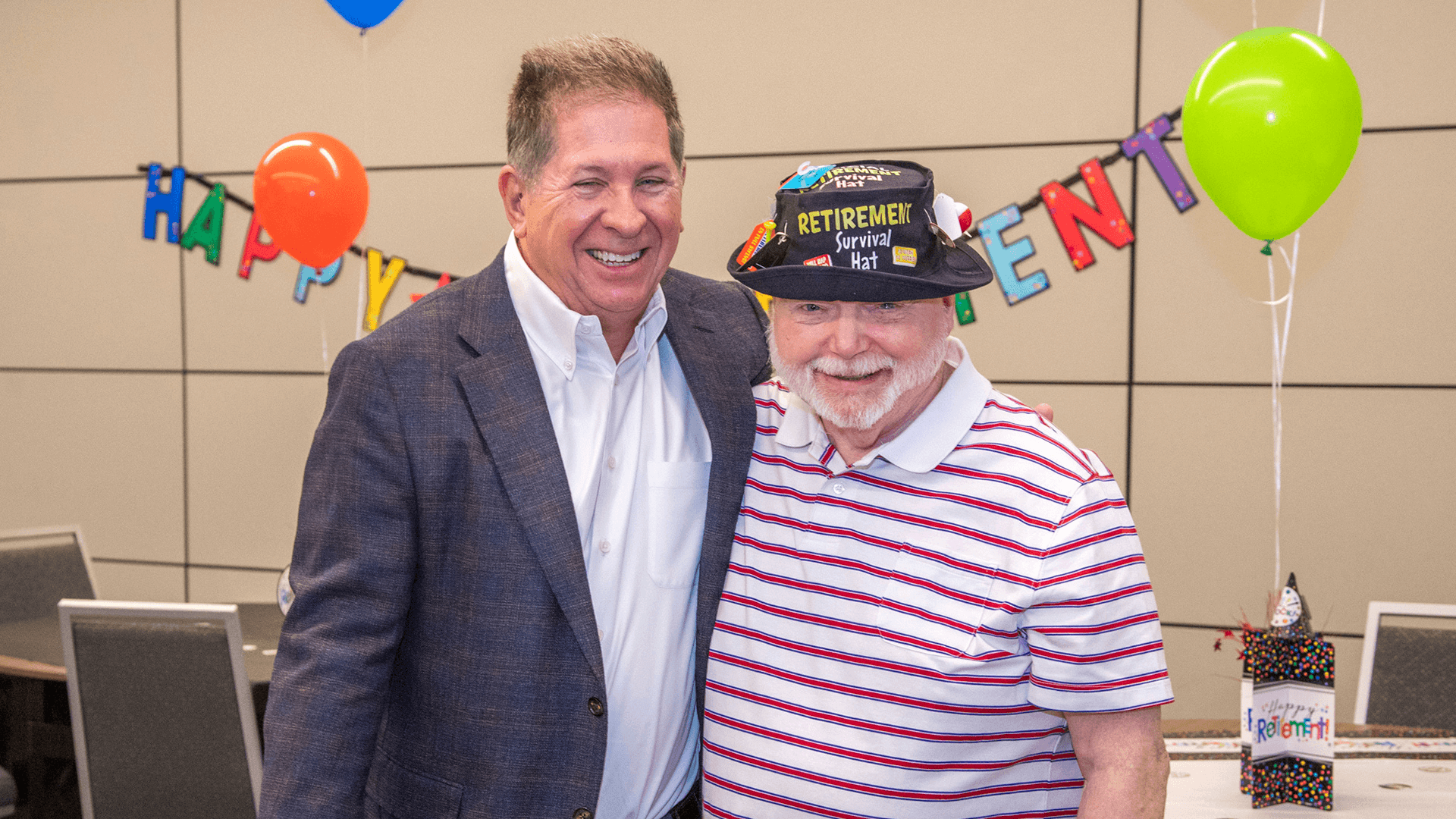 Hanging Up His Headset
After 28 years, Swiger decided it was finally time to hang up his headset and retire. His plans for retirement? 
"I'm going to do what I do best, absolutely nothing!" Swiger said.  
But before that, CPI is sending Terry to visit the Rock n' Roll Hall of Fame the same weekend Guardians take on the New York Yankees in Cleveland, Ohio.  
Thank you, Terry, for your service to CPI Security and the community over the last 28 years. Congratulations and enjoy your retirement!