As part of CPI Security's commitment to giving back to the communities it serves, the company and its employees donated their time to serve fresh meals to families staying at the Ronald McDonald House of Charlotte on Tuesday, Oct. 19.
"The mission of the Ronald McDonald House is closely aligned with CPI Security's mission. We both are trying to give families peace of mind, comfort, and a sense of security whether they're in their own home or their home away from home."

CEO and Founder of CPI Security, Ken Gill
Families with sick children often travel from other parts of the state and even from out of the country to be treated at Novant Health Hemby Children's Hospital or Atrium Health Levine Children's Hospital in Charlotte. Some families have no choice but to pay for extended stays at hotels near the hospital on top of mounting medical expenses.
The Ronald McDonald House of Charlotte provides a home away from home, free-of-charge, for families with sick children undergoing treatment in the Queen City. The 35,000 square foot facility on Morehead Street includes a fully stocked commercial kitchen, family rooms, teen and media rooms, a laundry room, and more. The organization can house 28 families at a time.
"As soon as they walk into the door, we want them to feel relaxed and to feel a sense of peace in knowing that they don't have to worry about where they're sleeping or what they're eating, and then, they can really focus on the care and recovery of their children." 

CEO of Ronald McDonald House of Charlotte, Denise Cubbedge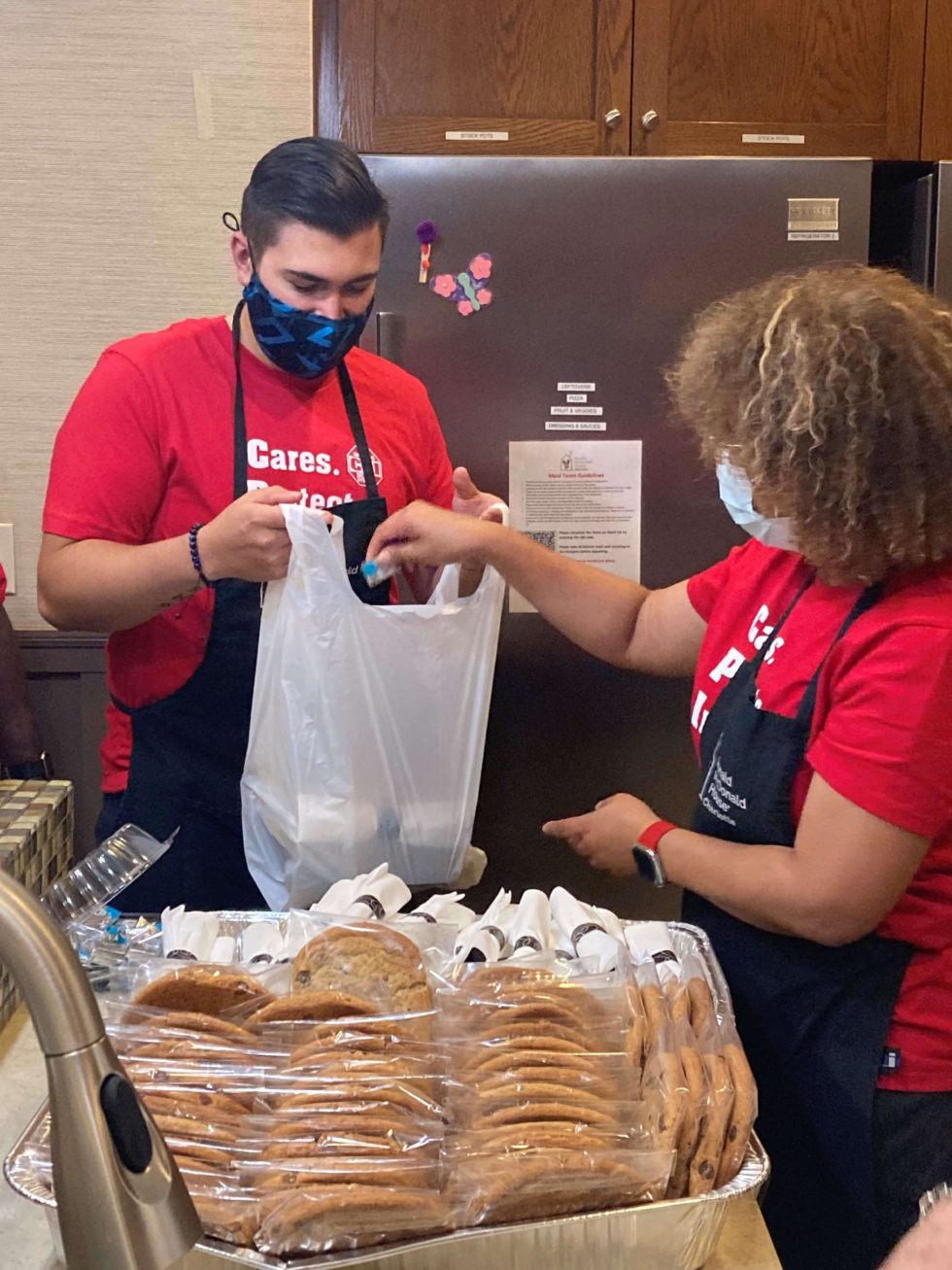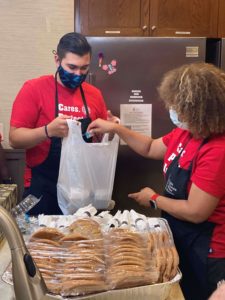 Families who stay at the Ronald McDonald House are provided dinner each night. Being a nonprofit organization, RMH relies on corporate partners to provide the manpower, meals, and utensils to provide warm meals to guests. Before the pandemic, Cubbedge says corporations lined up to serve as RMH Meal Teams, but because of health risks brought on by the virus, RMH temporarily suspended the volunteer service.
"Having meal teams back in the House is so essential to what makes that house experience so special to our families. It's the hospitality, it's the energy, it's the comfort that they get—not just from having a meal, but they have a smiling face and somebody to share that moment with them," Cubbedge said.
CPI Security provided fresh meals and homemade chocolate chip cookies to the 17 families currently staying at RMH of Charlotte. CPI employees volunteered their time to serve the meals themselves.
"This is how it becomes a great partnership; it's not just being a sponsor of an event or giving money. It's about that time, engagement, and it helps us be able to lift up these families and take better care of them," Cubbedge said.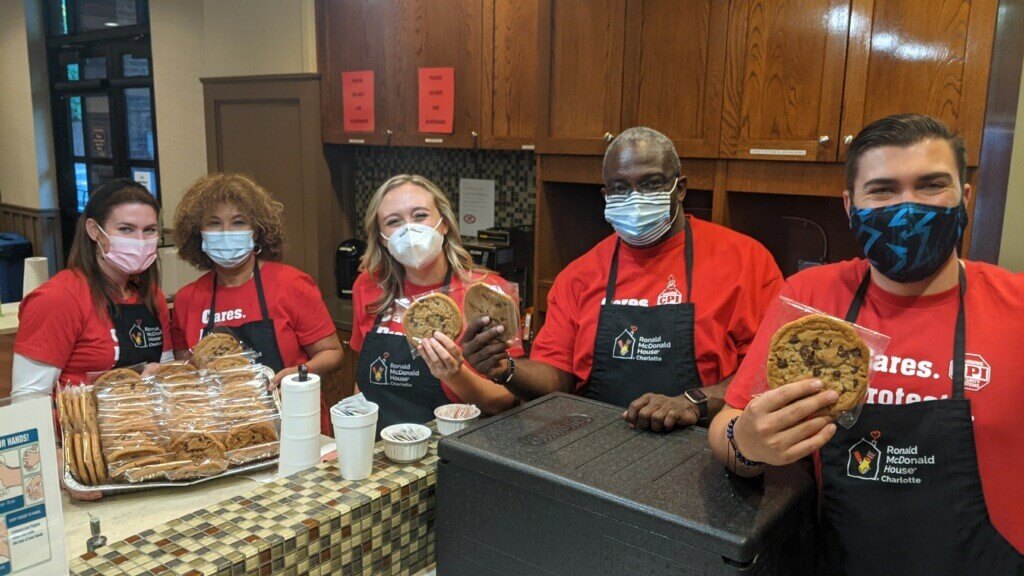 This year marks the 10th year RMH of Charlotte has been open. Since opening in May of 2011, RMH has served more than 5,000 families. On average, RMH of Charlotte houses 525 families per year. The average length of stay is just over two weeks, but there is no limitation to how long a family can stay. Social workers within each hospital system identify families with the greatest needs, and those families are referred to RMH for assistance.
CPI Security has supported Ronald McDonald Charities since 2014. This year, the company is expanding its support by coordinating donations and volunteer service with Ronald McDonald Houses across CPI's footprint, including houses local to CPI's branches in Raleigh, Greenville, and Greensboro.
CPI employees who serve in the company's Greenville, S.C. branch volunteered with Ronald McDonald House of the Carolinas on Nov. 12. RMH provides toiletry kits to families as they check into the house. Since the families staying at RMH are often on the go-between doctor appointments, hospital visits, and travel, RMH provides the toiletry kits to ensure families have everything they need so they can focus on their sick child getting better. CPI Security purchased travel-sized toiletries, and employees assembled 100 Care Kits for the Ronald McDonald House of the Carolinas. 
Being away from home is especially hard during the holiday season, but CPI Security is hoping to brighten the spirits of guests at the Ronald McDonald House of Columbia, S.C. by bringing them a little Christmas cheer. On Dec. 8, eight CPI technicians will decorate the RMH with Christmas lights.
Since 1987, RMHs have raised money by selling luminary kits to support the families who have stayed or are staying in the house.  
On Nov. 18, employees in CPI's Greensboro branch assembled luminary kits for RMH of the Piedmont Triad in Winston-Salem to sell. For $10, the luminary kits contain six bags, six candles, and sand. Luminaries are available for purchase at various retail locations. On Dec. 19, the RMH of the Piedmont Triad encourages everyone to light a luminary to support RMH families.  Click here for more details.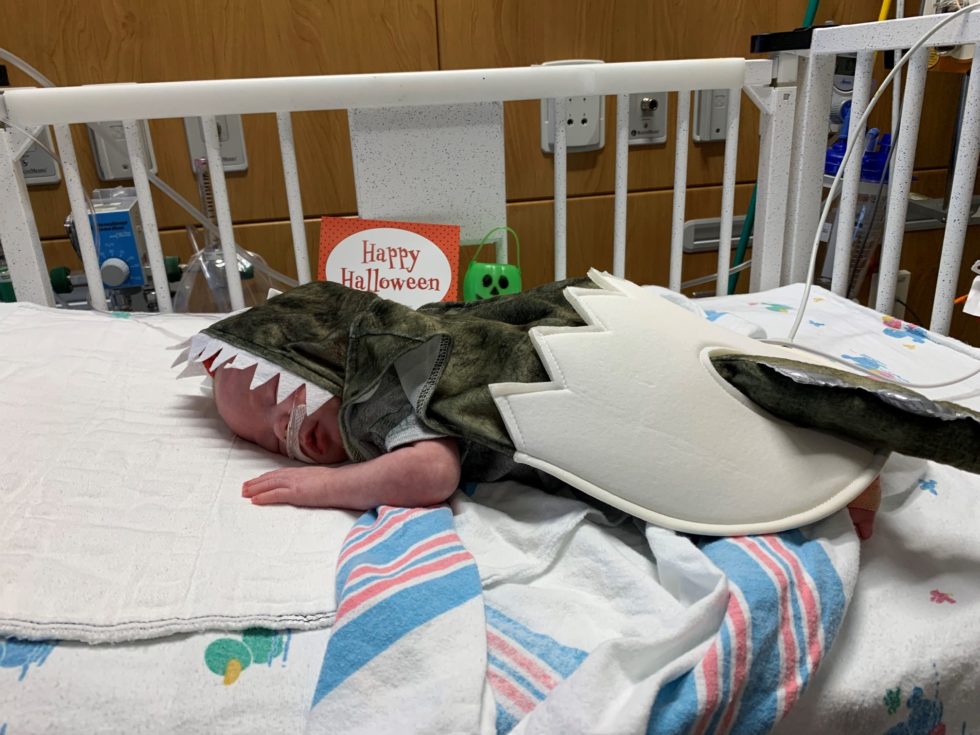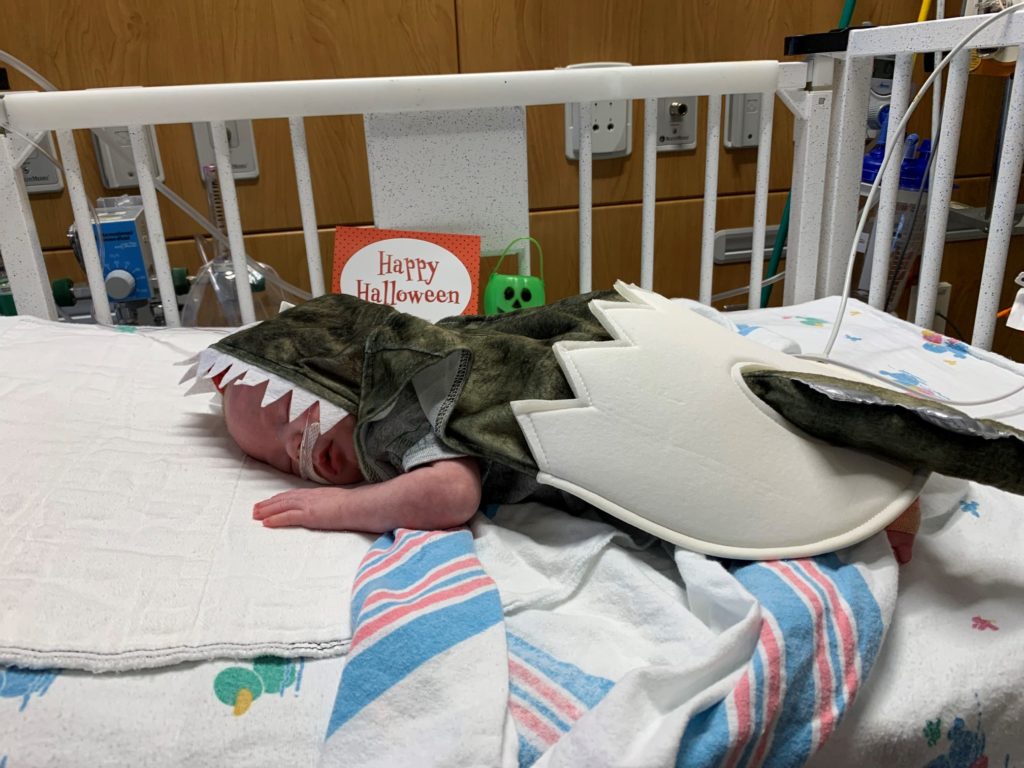 CPI Security also supported the RMH of the Piedmont Triad for Halloween. CPI sponsored the RMH's Petite Boo-tique, which provided extra tiny Halloween costumes to babies being cared for in the NICUs at Brenner Children's Hospital and Forsyth Medical Center. 
On Nov. 19, CPI Security employees in the company's Raleigh branch supported their nearest RMH in Chapel Hill, N.C., by assembling luminary kits for its upcoming fundraiser. For more information on where you can purchase a luminary kit in the Raleigh, Chapel Hill area,  click here. 
In addition to luminary and toiletry kit assembly, CPI Security sponsored both the Greenville, S.C. and Chapel Hill houses' Lights of Love and Light-A-Luminary fundraisers. 
CPI Security is proud to partner with and support Ronald McDonald Houses across the southeast. For more information on the organization, click here.