For the past 30 years, serving our neighbors has been core to our values and culture. That's why we're incredibly proud to sponsor the Carolinas Metro Reds and the great work this organization does to help underserved youth by eliminating financial barriers and expanding access to baseball.
"They say America's favorite past time is baseball, and that's certainly true, but CPI Security's favorite past time is giving back to our community,"

Ken Gill, Founder and CEO of CPI Security
Led by former MLB player Coach Morris Madden, the Carolinas Metro Reds' mission is "to serve disadvantaged youth, providing a safe opportunity to develop baseball skills, leveraging this to teach life skills and support academic progress." The program continues to grow, serving kids ages 4 to 18, particularly those from underserved areas. They're making  a huge impact and reaching about 200 youth this year alone.
CMR's home fields are the newly renovated Tuckaseegee Dream Fields that provide access to West Charlotte families. These fields were generously built by the Knothole Foundation, enabling children to have access to high level play, as well as mentorship and education in classrooms adjacent to the fields.
CPI Security also partnered with the Police Activities League (PAL) of Charlotte to bring this amazing organization into the fold and provide access, coaching and tutoring to more children in our community. In addition to strengthening community-police relations, PAL strives to serve youth and help them build leadership and citizenship skills through academics, mentorship and athletics.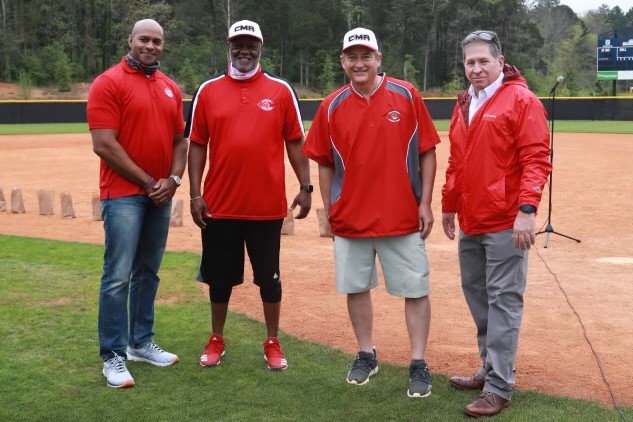 Kerr Putney, CPI's Chief Community and Government Relations Officer; CMR Coach Morris Madden; CMR Chairman Board of Directors Alan Barnes; and Ken GIll, CPI's CEO and Founder.
For these teams, opening day is about so much more than baseball. It's about giving youth in our community the tools and confidence they need to build brighter futures. We've seen this organization turn lives around and give children guidance they need to reach their goals.
And that's important, because when we uplift our neighbors, one by one, we uplift our entire community. We are grateful to support this amazing outreach in our community. We look forward to continuing to partner with amazing organizations like this to give back.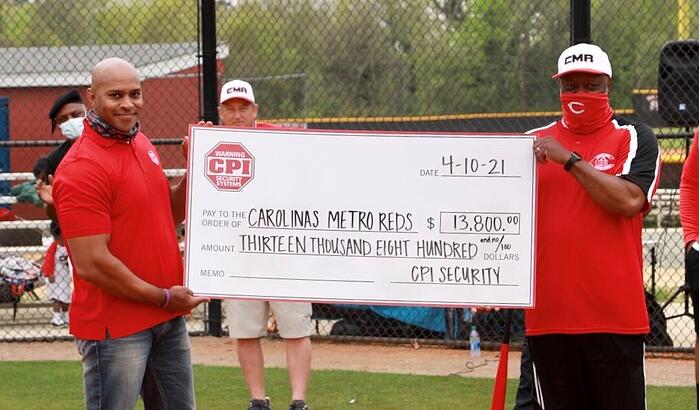 Putney presents a check supporting the Carolinas Metro Reds to Coach Madden.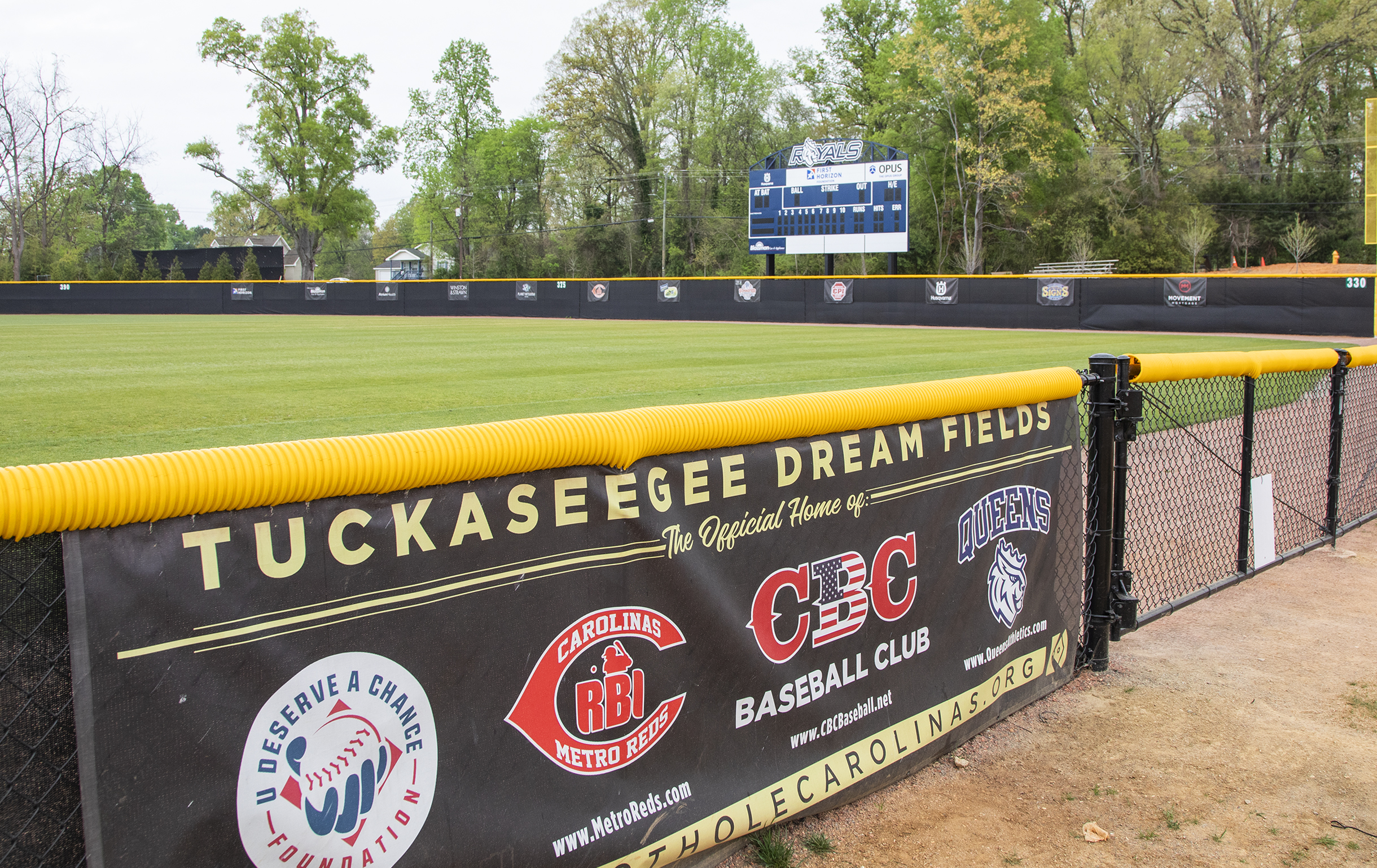 CMR"s home fields are the newly renovated Tuckaseegee Dream Fields that provide access to West Charlotte families!