CPI Security returned as Chief sponsor of the Greensboro Police Foundation's third annual Blue Salute, a fundraising event to support the Greensboro Police Foundation.  
The Greensboro Police Foundation is a non-profit that supplements funding for innovative police programs, equipment, and technology to make Greensboro a safer community to live, work, and visit.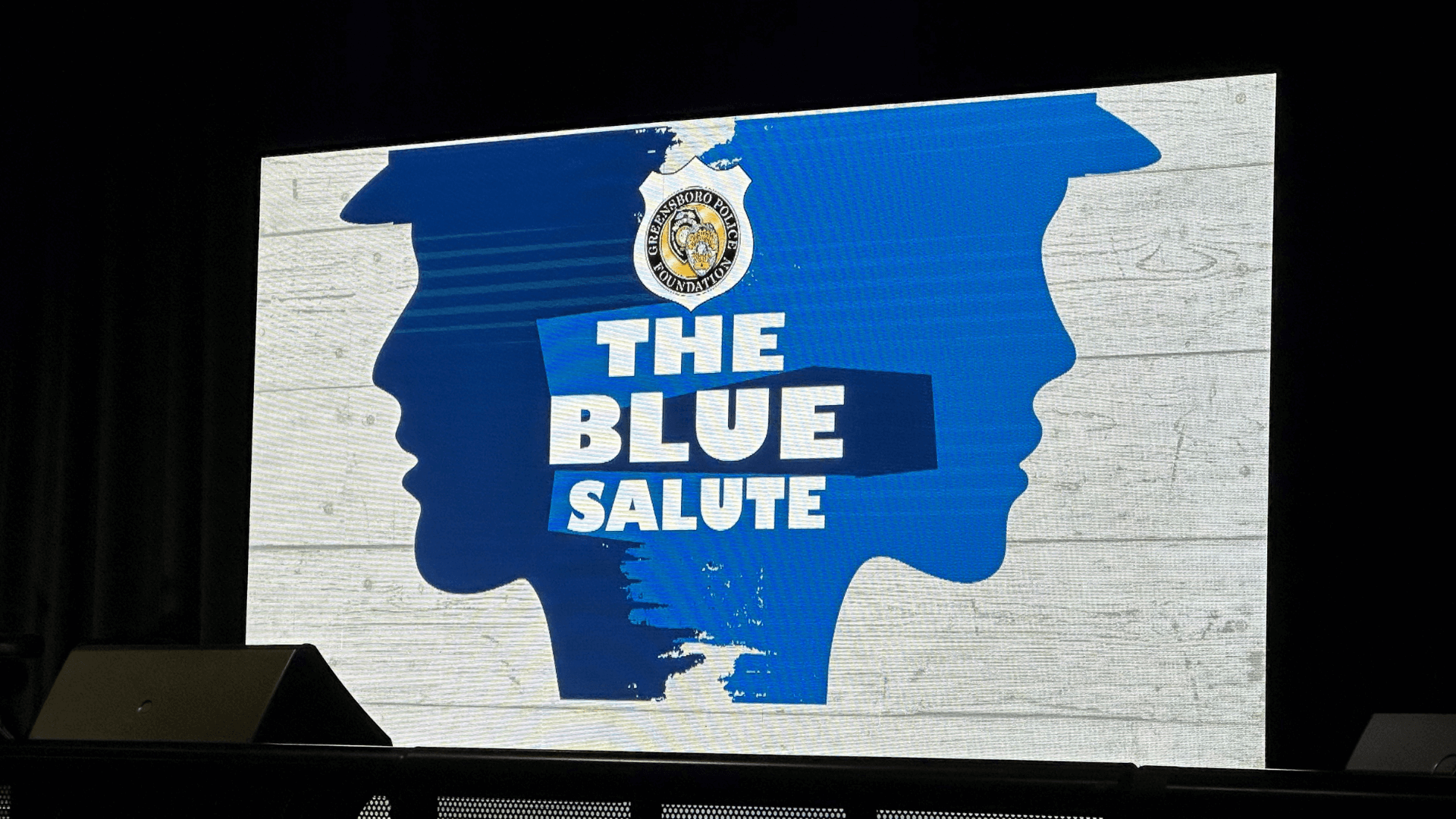 Dozens of community members and leaders gathered at Piedmont Hall on Saturday, Sept. 30 to support the foundation. Officers from various divisions within the Greensboro Police Department were in attendance, showing their equipment and expertise to community members.  
Police Chief John Thompson said police work can sometimes give officers a feeling of hopelessness, but it's nights like the Blue Salute that restore his faith in the job.  
"For me, it's nights like tonight where I get to meet the community, the community gets to interact with the police department, it really lifts my spirits and lifts the spirits of every office in this room. And it allows us to continue on and do the work that we love to do. Without the Police Foundation, and the community members supporting the police foundation we wouldn't have this opportunity," Chief John Thompson said. 
After dinner, attendees participated in a live auction consisting of various police experiences, such as a day training with the K9 division, a day with the SWAT team, lunch with Chief Thompson, and more.  
CPI Security is a proud supporter of the Greensboro Police Department and the Police Foundation. We thank all those in attendance on Saturday who helped push forward the foundation's mission.