It's CPI Security's top priority to get you the help you need as quickly as possible whenever there is an emergency. We work closely with law enforcement agencies and alarm boards to ensure we use the latest standard operating procedures, best practices, and industry protocols that reduce response times and reduce false alarms. One method CPI Security uses to reduce response times during an emergency is Automated Secure Alarm Protocol (ASAP). What is ASAP, you ask? This blog will explain everything you need to know.  
What is ASAP?
Launched in 2011, ASAP started as a public-private partnership to increase efficiency and reliability of emergency electronic signals from monitoring companies, also known as PSAPs or ECCs. Think of it as a virtual or electronic handoff between an alarm company's central station and the local emergency communication centers. Typically, alarm companies manually call the emergency communication center when a dispatch is needed. But with ASAP, alarm signals summon emergency services electronically in a matter of milliseconds to seconds. By sending an alarm signal over ASAP, we can quickly transmit critical information to authorities, such as the customer's name, address, alarm type, and other details without wasting valuable time on hold or speaking to someone. This guarantees accurate information to the dispatch center including an exact address geolocated for responding authorities. 
ASAP leverages the National Law Enforcement Telecommunications System (NLETS) to transfer the alarm signal efficiently and securely. The NLETS is a nationwide message switching center that facilitates interstate exchange of criminal justice and related information.  
How does ASAP and NLETS work?
You can think of the NLETS as a modern-day telephone operator. Think Sara from the Andy Griffith show. Andy calls the operator, Sara, and asks to connect him with Barney. Sara pulls Andy's switch from the switchboard and plugs it into another spot on the board to connect him with Barney.  
Today, when an alarm signal is received by the alarm monitoring center, the Central Station Operator responds and verifies the emergency, then dispatches an agency using ASAP-PSAP. With ASAP, the alarm signal data travels an outbound communication path to the NLETS switch, which then directs the data to the Emergency Communication Center's Computer Aided Dispatch (CAD). From there, first responders receive the information and physically respond to the emergency. Essentially, ASAP takes Sara out of the equation, increasing response times for first responders.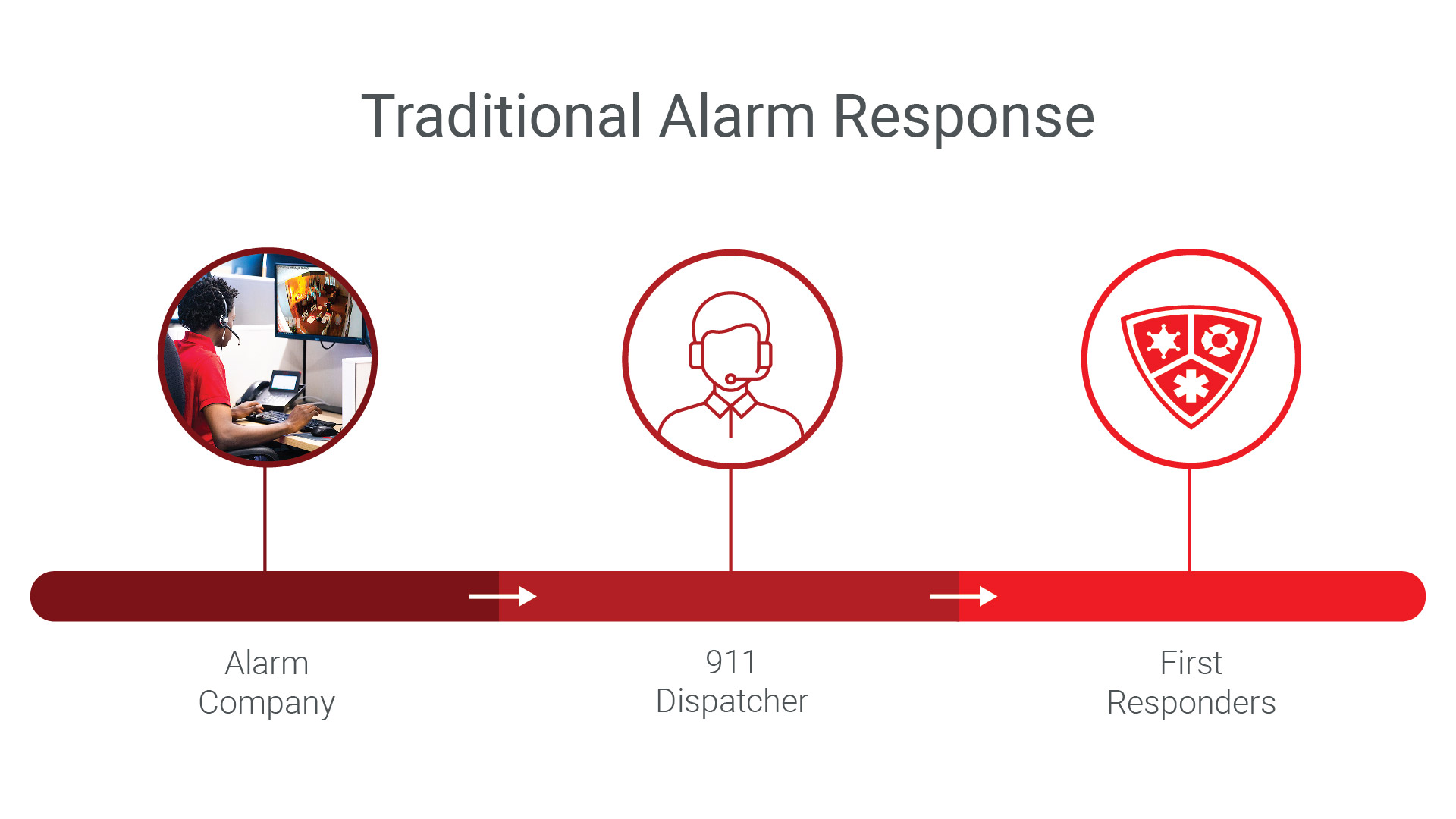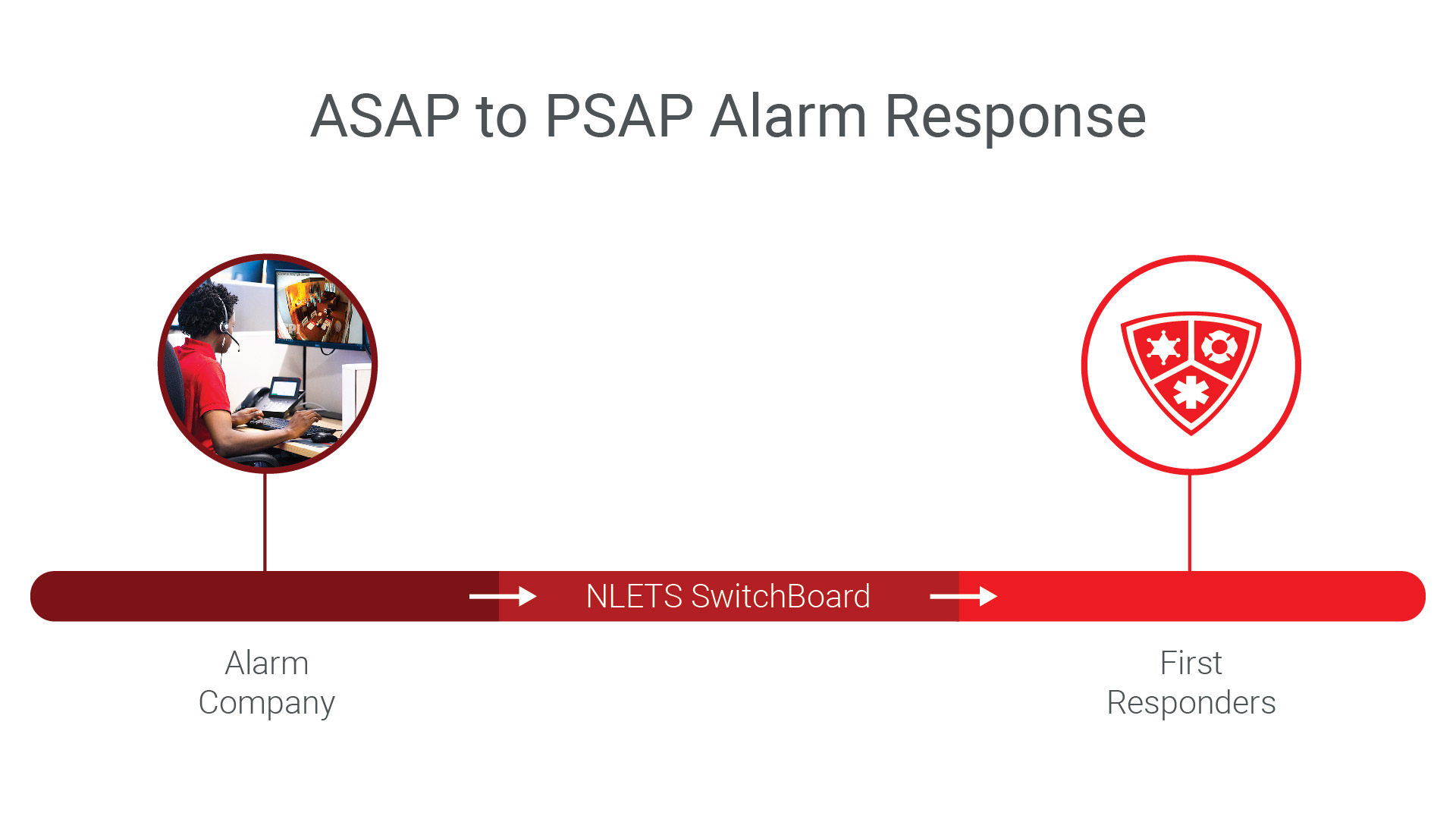 How Much More Efficient is ASAP Than Traditional Response Protocols?
In traditional responses, alarm center operators dial a 10-digit phone number and explain the situation to 911 dispatchers. With ASAP to PSAP, the alarm company provides information directly into the CAD system. This eliminates the time it takes to dial, for the 911 dispatcher to answer, and eliminates any errors or miscommunications from voice calls. The Monitoring Association estimates the ASAP process to take about 15 seconds, rather than minutes from traditional dispatch procedures.  
Leveraging the Automated Secure Alarm Protocol with partnering agencies, CPI's average receipt to dispatch rate is 84% faster than traditional response times, getting you the help you need as quickly as possible. 
Who Uses ASAP?
CPI Security has fully embraced ASAP to PSAP and has seen tremendous gains in efficiencies for the jurisdictions that make use of it. CPI Security is currently working with 18 jurisdictions in our footprint and will continue to engage with others to help bring them on board in any way that we can.  
For a full list of states and jurisdictions that utilize ASAP to PSAP, click here.  
What does ASAP mean for you?
The sooner we can dispatch authorities to your location, the sooner you will receive the help you need during an emergency. CPI Security is committed to exploring and optimizing new technologies and procedures to ensure the fastest response possible. For more information on 24/7 award-winning monitoring center, click here. For more information on ASAP to PSAP, click here.