CPI Security returned as the title sponsor of the Charlotte Mecklenburg Police Foundation's 13th Annual Spring Luncheon held at the NASCAR Hall of Fame in Uptown Charlotte on April 27.
The Charlotte Mecklenburg Police Foundation (CMPF) invests in creating a safer community by supporting efforts to pilot new technologies and strategies and improve officer safety and effectiveness, while promoting trust in and support for the police in our community.  
CPI Security CEO Ken Gill is a founding and current member of the Charlotte Mecklenburg Police Foundation.  
"The CMPF luncheon is to publicly show our appreciation for local law enforcement officers, and they need to feel our support now more than ever," Gill said. "It was rewarding to see such a big turnout and to learn more about the impactful work our men and women in blue do every day."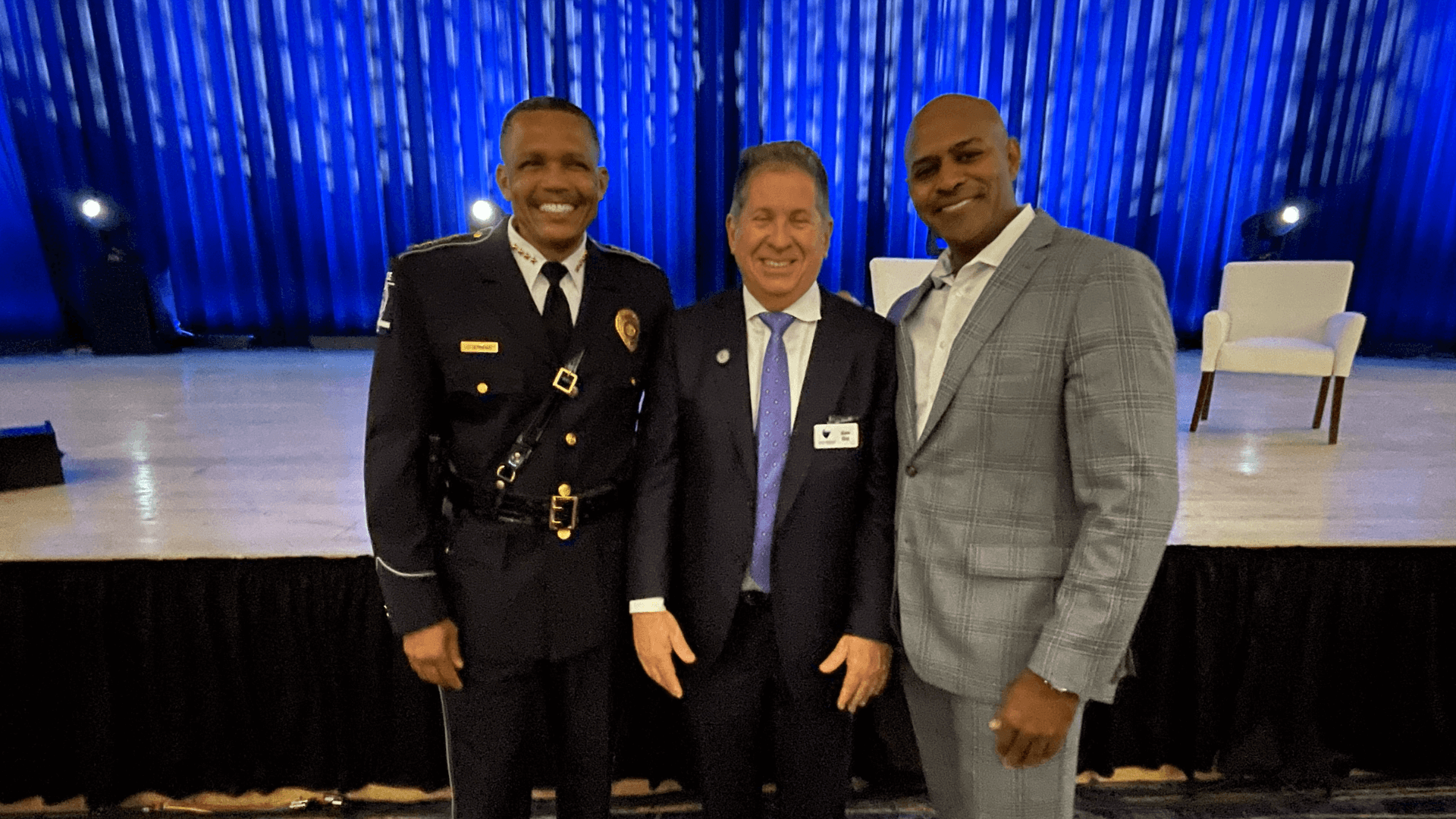 Since its inception in 2004, the CMPF has funded several programs, technology, and equipment for the CMPD, including body worn cameras, fire extinguishers for each patrol car, and the de-escalation training facility in Southwest Charlotte.  
Former U.S. Secretary of State (2018-2021) and Director of the Central Intelligence Agency (2017-2018), Michael Pompeo, was the keynote speaker at the luncheon. He expressed the importance of supporting our law enforcement officers and the work they do to uphold the rule of law.  
"In every walk of life, we should remember to stay focused on the mission, push aside the politics, and push aside the noise," Pompeo said. "If we can do those things, then the next generation of young men and women will say, 'You know what, I do want to be cop. I do want to enter the police force. I do want to service this community'." 
More than 1,800 people filled the NASCAR Hall of Fame to show their support for the CMPD officers. A CMPD police officer sat at each table, so supporters could learn more about their work and culture. For example, when CMPD Police Chief Johnny Jennings was sworn in as Chief in 2020, he launched a new program with the hope that police officers would build better relationships with the people they were serving. The program, CMPD Serves, integrates customer service values into the department's culture. The goal is for each officer to leave a positive impression on a person they encounter while on the job, so that they always earn a genuine, 'thank you'.
The CMPF recently purchased LED light beacons to keep in each CMPD patrol car. Officers use the lights during traffic incidents, so they are better seen by passing motorists. As a parting gift, each attendee took home a CMPF-branded LED light to keep in their own car in case of an emergency.