For 27 years, CPI Security has been a partner of the Charlotte Mecklenburg Police Department Police Explorers Christmas Project. This year, the tradition continued as CPI Security helped police bring Christmas presents to thousands of children in Charlotte.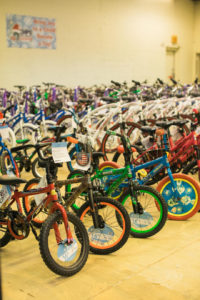 In honor of the season of giving, the Police Explorers Christmas Project provides Christmas gifts to children who may not have received presents otherwise. Many of the families who qualify for the program have experienced an emergency crisis in the last year, such as a house fire, medical issues, or the loss of a loved one to homicide. Others are involved with REACH Academy or the Police Activities League, a CMPD organization that provides youth with leadership and citizenship skills through academics, dedication, enrichment, and athletics.
With community donations, CPI employee and corporate contributions, the Salvation Army, and the CMPD, the 2021 Christmas Project provided gifts to approximately 7,200 children in Charlotte.
"I remember when we first started helping CMPD with the Christmas Project in the late 90s. We used CPI vans to deliver the toys. Now, we have to use big box trucks because there are so many presents! It's great to see the program grow because that means we're helping even more families than before."

CEO and Founder of CPI Security, Ken Gill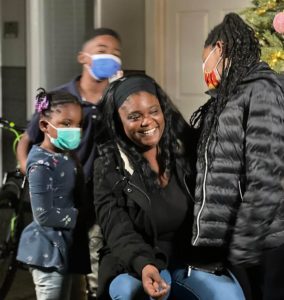 Meet mother of three, Tiffany Washington. She was introduced to the program by a police officer who lent her a helping hand during an especially hard year.
"My car stopped on 77 and an officer helped me push it to the side of the road. I think that was the moment that I had a breakdown. I said, 'Christmas is coming, I don't know what to do. I spent my savings on the car, and my house was robbed,'" Washington said.
With the help of community partners, the CMPD Christmas Project provided Washington's three children with Christmas presents.
"It was a big relief. Whatever I couldn't get, they were able to get," Washington said.
This year, CPI Security adopted 61 children from CMPD's list. The company's goal is to provide each child with a winter coat, a pair of shoes, an outfit, and three toys. The project also provides a grocery store gift card to each family. A company-wide effort, CPI Security employees dip into their own pockets and personally shop for gifts off the children's wish lists.
After about a month of raising money and shopping for gifts, CPI employees gathered on Friday, Dec. 10 for their annual "Wrap-Up Party". With Christmas music playing, hot chocolate pouring, and Christmas cookies to go around, CPI employees got into the giving spirit. Each department wrapped presents for the children they adopted from CMPD's list. CPI estimates at least 500 presents were wrapped that morning.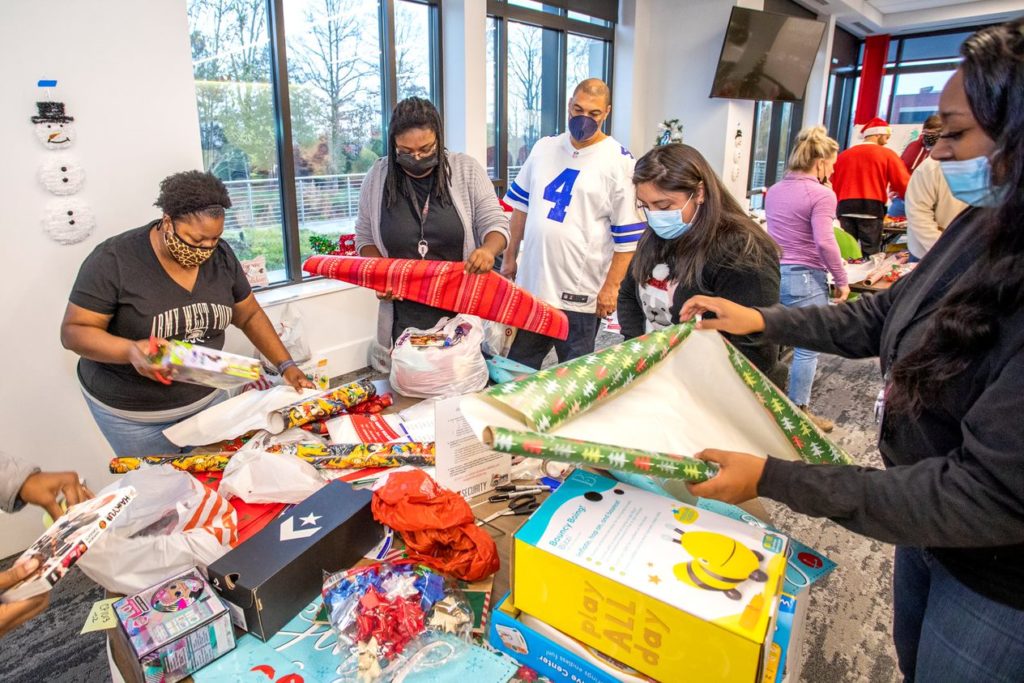 An employee favorite, the Wrap-Up party draws in people from outside the company too. Members of the media and CMPD Police Chief Johnny Jennings joined in on the fun.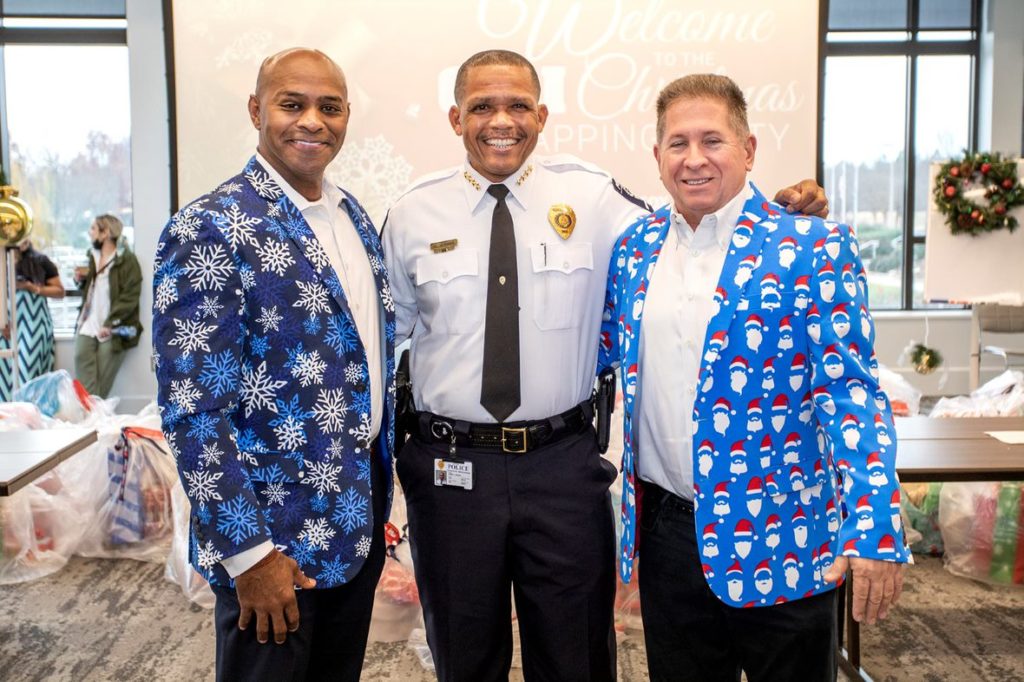 (Pictured above from left to right: CPI Community and Government Relations Officer Kerr Putney, CMPD Police Chief Johnny Jennings, CPI CEO and Founder Ken Gill).
The following week, CPI Security CEO and Founder Ken Gill and CPI employees joined police officers with the CMPD to deliver the thousands of toys purchased for children in need.
One mother whose children were recipients of the project was thankful for the help this Christmas.
"I'm a single mom of three, and sometimes I get overwhelmed financially, and not having to worry about this part is a true blessing."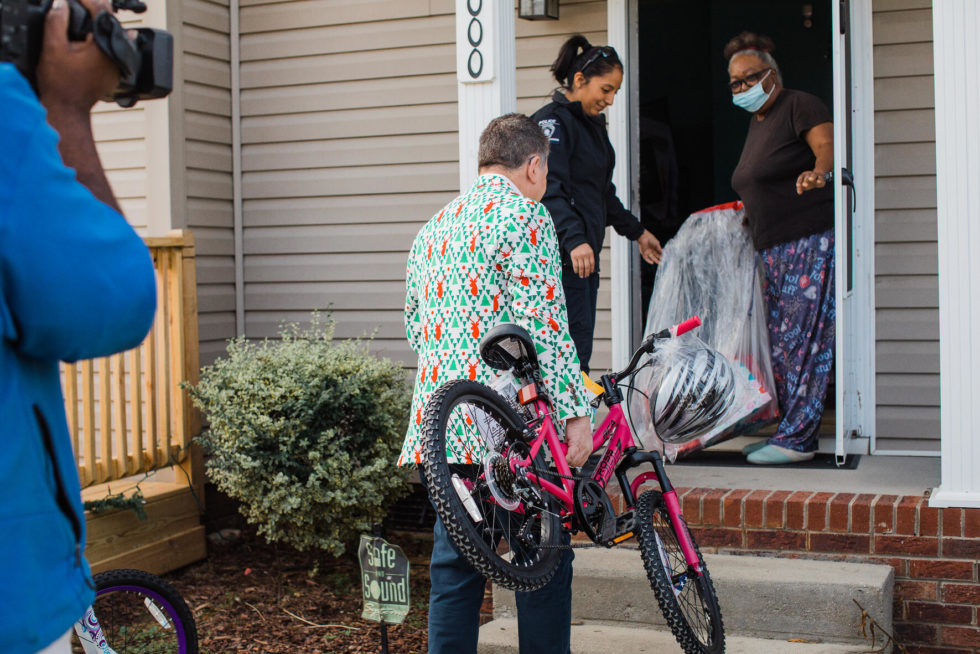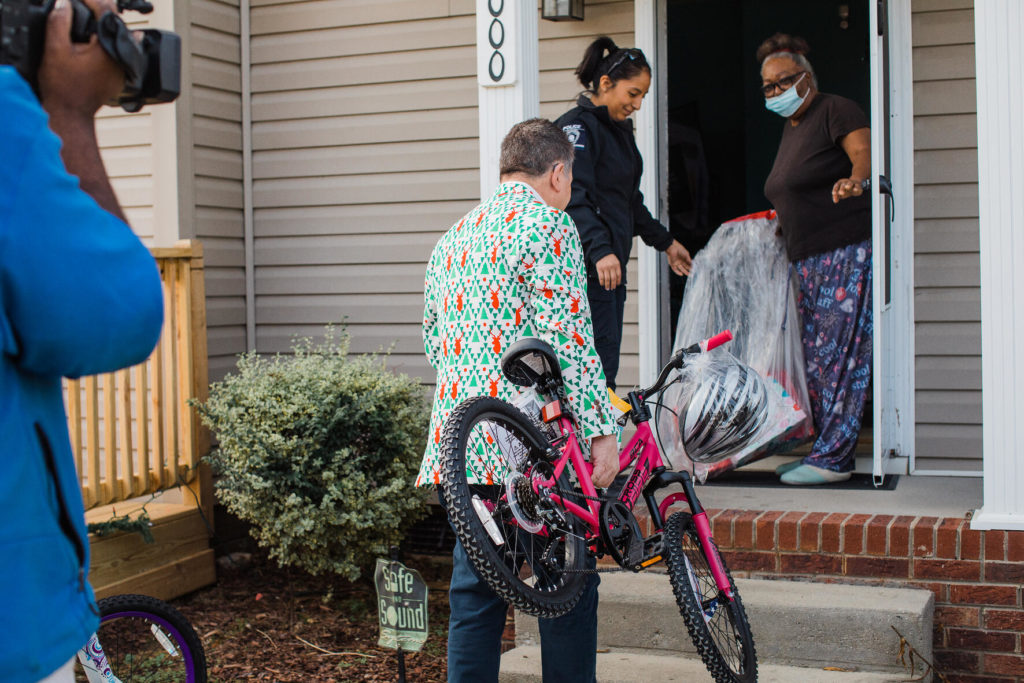 Delivery day is filled with emotions from both those receiving and giving gifts. CPI CEO and Founder Ken Gill says there's no greater time of year, in part, because of this project.
"It's a different feeling when you give someone a hug, their tears are running down your cheek, and you know you made an impact on their family."

CEO and Founder of CPI Security, Ken Gill
Raleigh: Shop with a Cop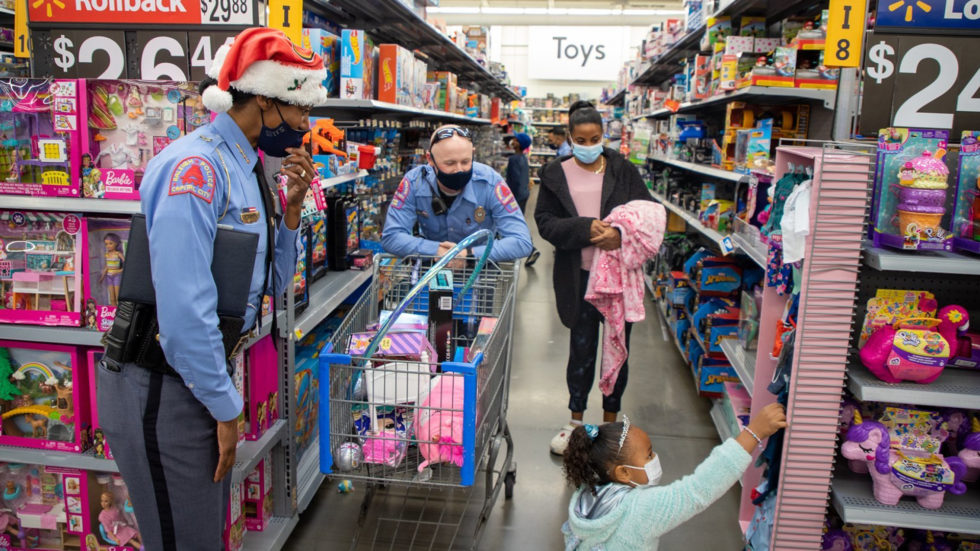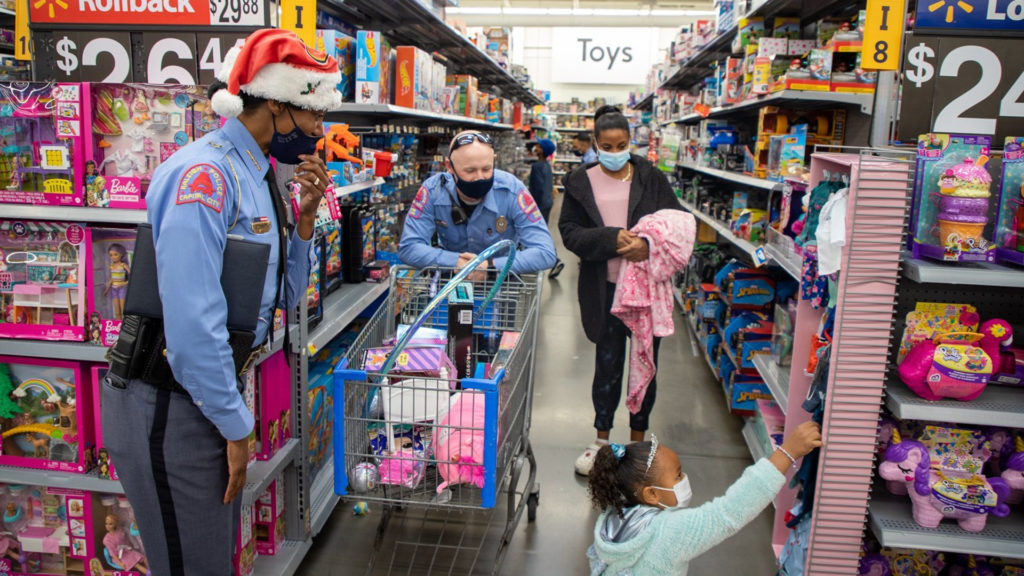 For nearly a decade, CPI Security has supported the Raleigh Police Department for its annual Shop with a Cop event. On Saturday, Dec. 4, CPI Security employees volunteered alongside Raleigh Police officers to shop with children for Christmas.  
With CPI's investment, each of the 51 children went on a $200 shopping spree at Walmart. This year, the Raleigh Police Department identified children in need through Raleigh police officers, mentors, and teachers. While the children's needs vary, organizers say they all had one thing in common; each child showed tremendous character over the last year.  
"It was interesting to see what [the children] wanted, everything from toys and socks to frozen foods, you name it. Raleigh police really stepped up too. This was a volunteer event for them, and at least 40 police officers were on-site, including the Chief of Police, Estella Patterson. It was definitely a heartwarming event." 

CPI Residential Sales Manager, Jacob Fox
Employees from CPI's Raleigh branch also purchased necessities like snacks, meals, laundry detergent, and paper towels for families staying at the Ronald McDonald House of Chapel Hill. The RMH provides a home away from home for families who have a sick child undergoing treatment at nearby hospitals. To learn more about CPI's partnership with RMH Charities, click here. 
Greensboro: Operation Yuletide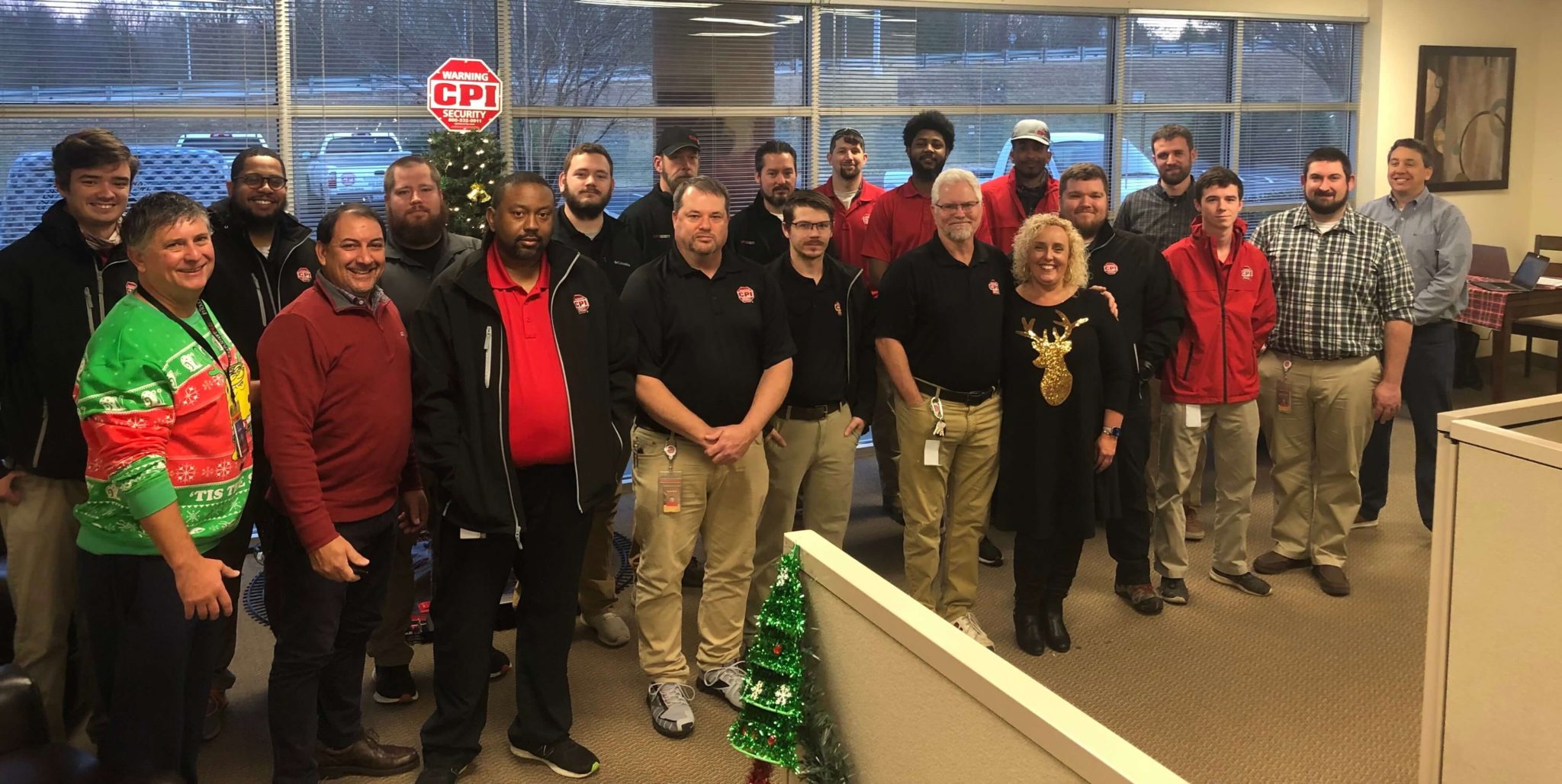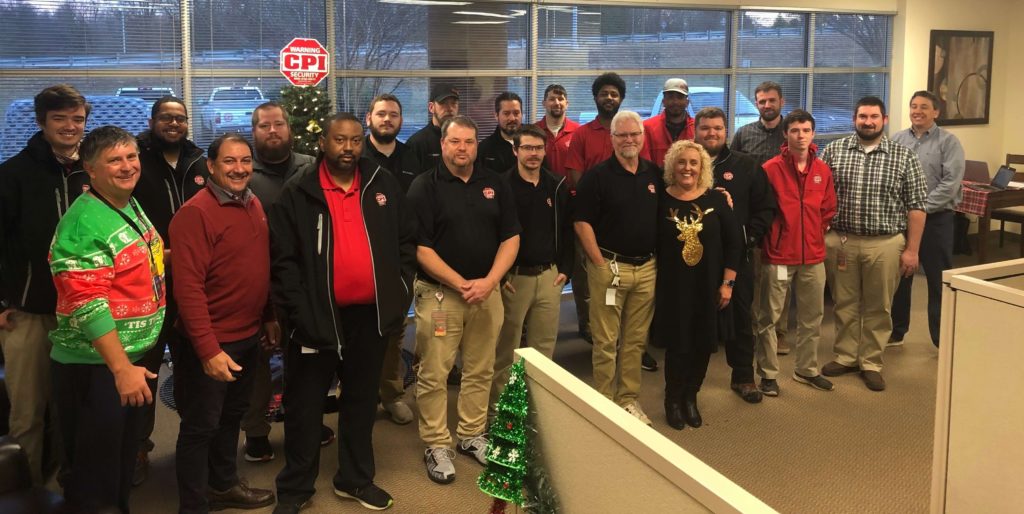 Each year, police officers serving the Greensboro Police Department are in contact with people who are victims of crimes, accidents, or other unfortunate events. Operation Yuletide is a project that provides them with new clothes, toys, and household items. The department also provides essential household and hygiene items to one senior home. 
CPI Security has been a longstanding partner of Operation Yuletide. This year, employees in CPI's Greensboro branch provided gifts and necessities to a family of six. Employees purchased toys, two shirts, a pair of jeans, and a fleece for each child in the family.
Charleston: Kids and Cops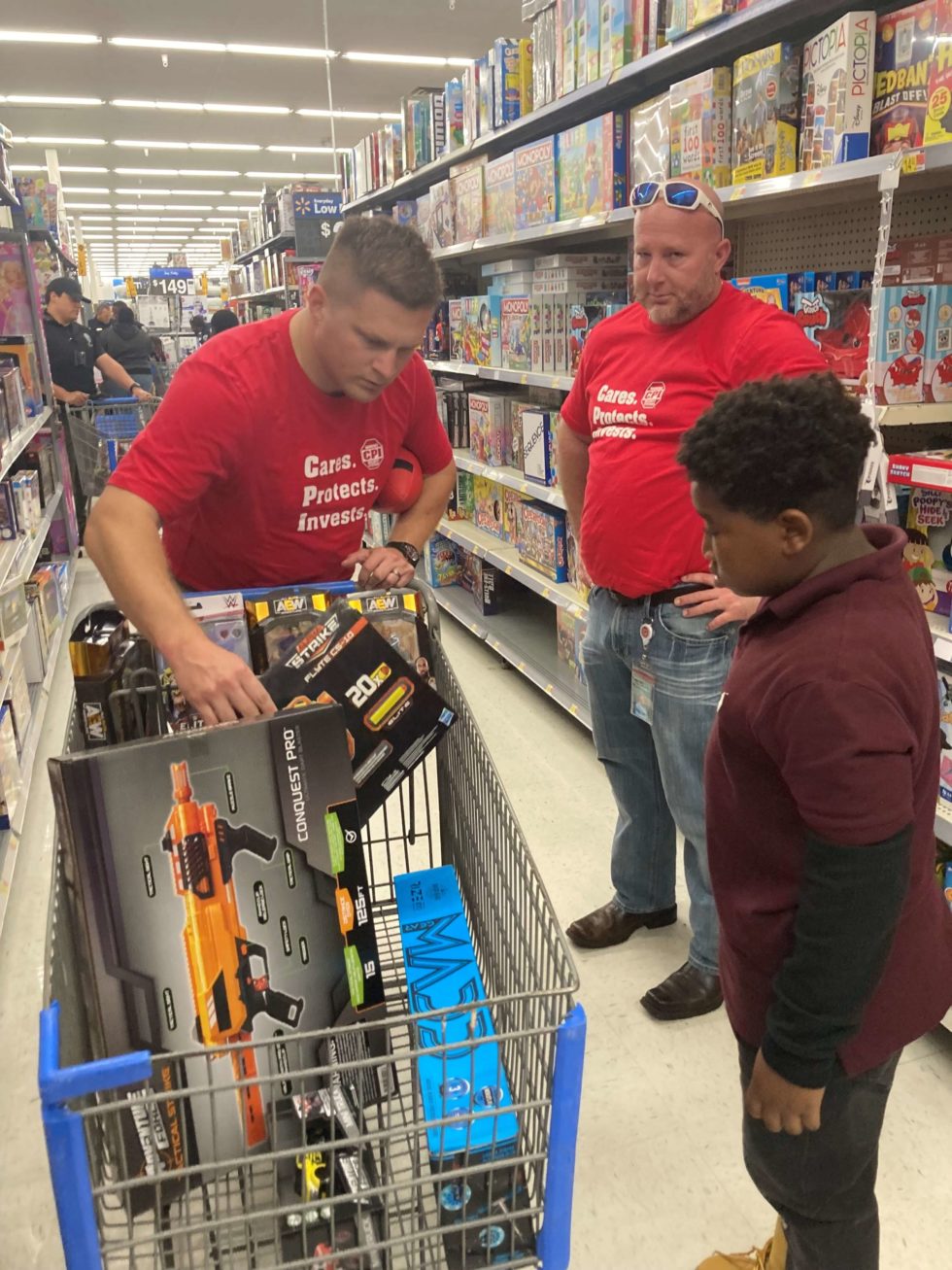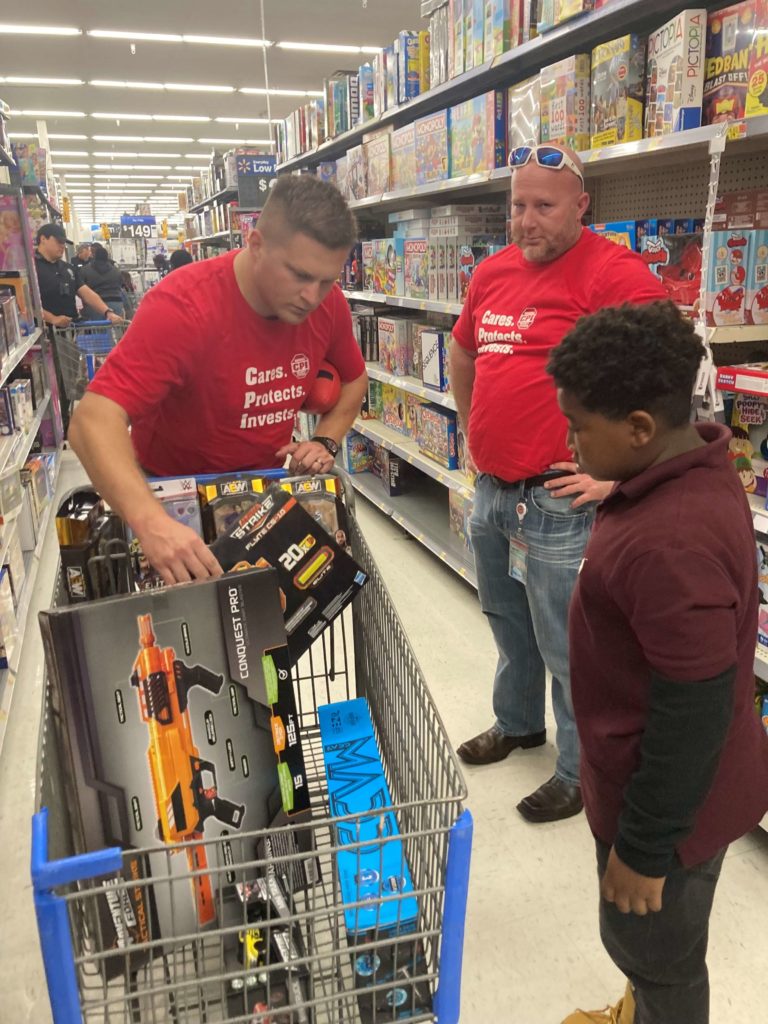 Employees of CPI Security's Charleston branch also worked with local law enforcement to give back to children in need for the holidays. The weekend before Christmas, CPI and the North Charleston Police Department took about 80 kids on a Christmas shopping spree at Walmart. The Kids and Cops project provides children with gifts they may not have received otherwise and builds trust between law enforcement and the community. Before shopping, kids were treated with breakfast at a local restaurant. CPI Security supports the initiative through corporate donations, employee donations, and volunteerism. 
Myrtle Beach: North Strand Helping Hand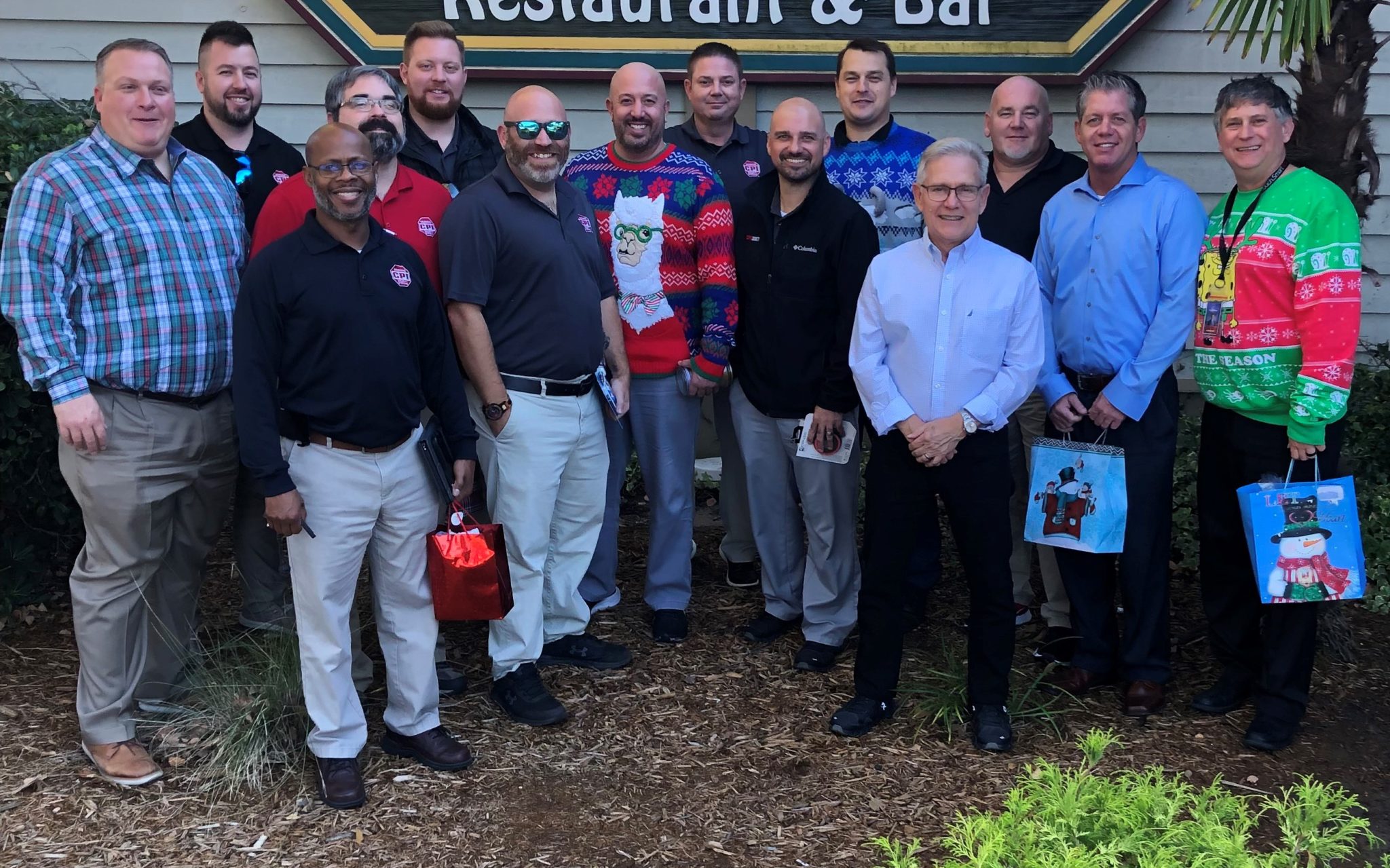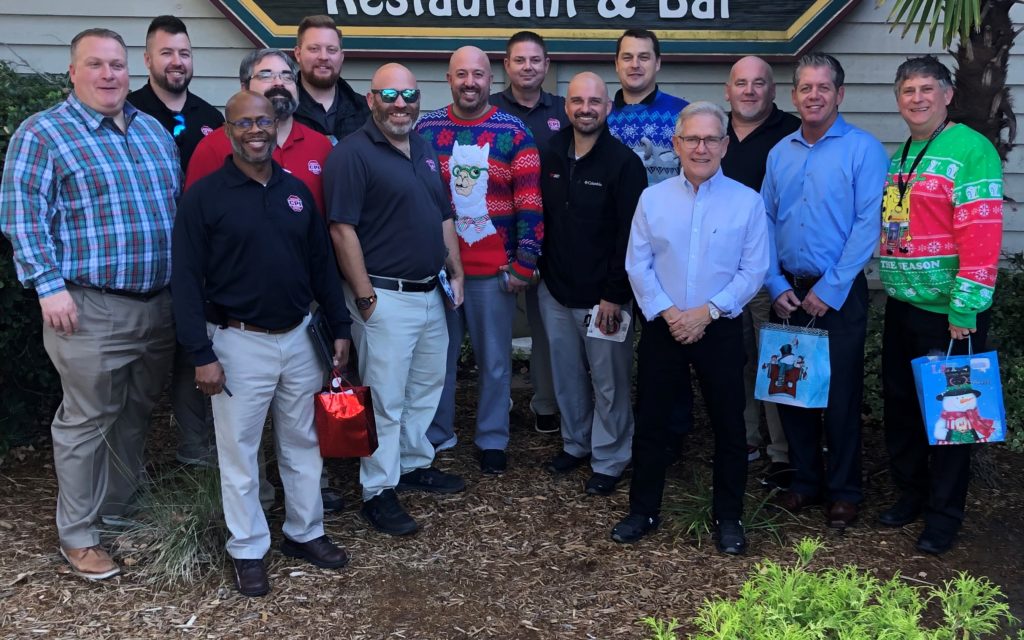 CPI is partnering with North Strand Helping Hand, a nonprofit that provides emergency aid to people in North Myrtle Beach, Little River, and Loris. North Strand Helping Hand received wish lists from families from three different elementary schools. CPI employees purchased toys and clothes off the wish lists and made monetary donations to provide families with meals on Christmas Day. 
Columbia: Families Helping Families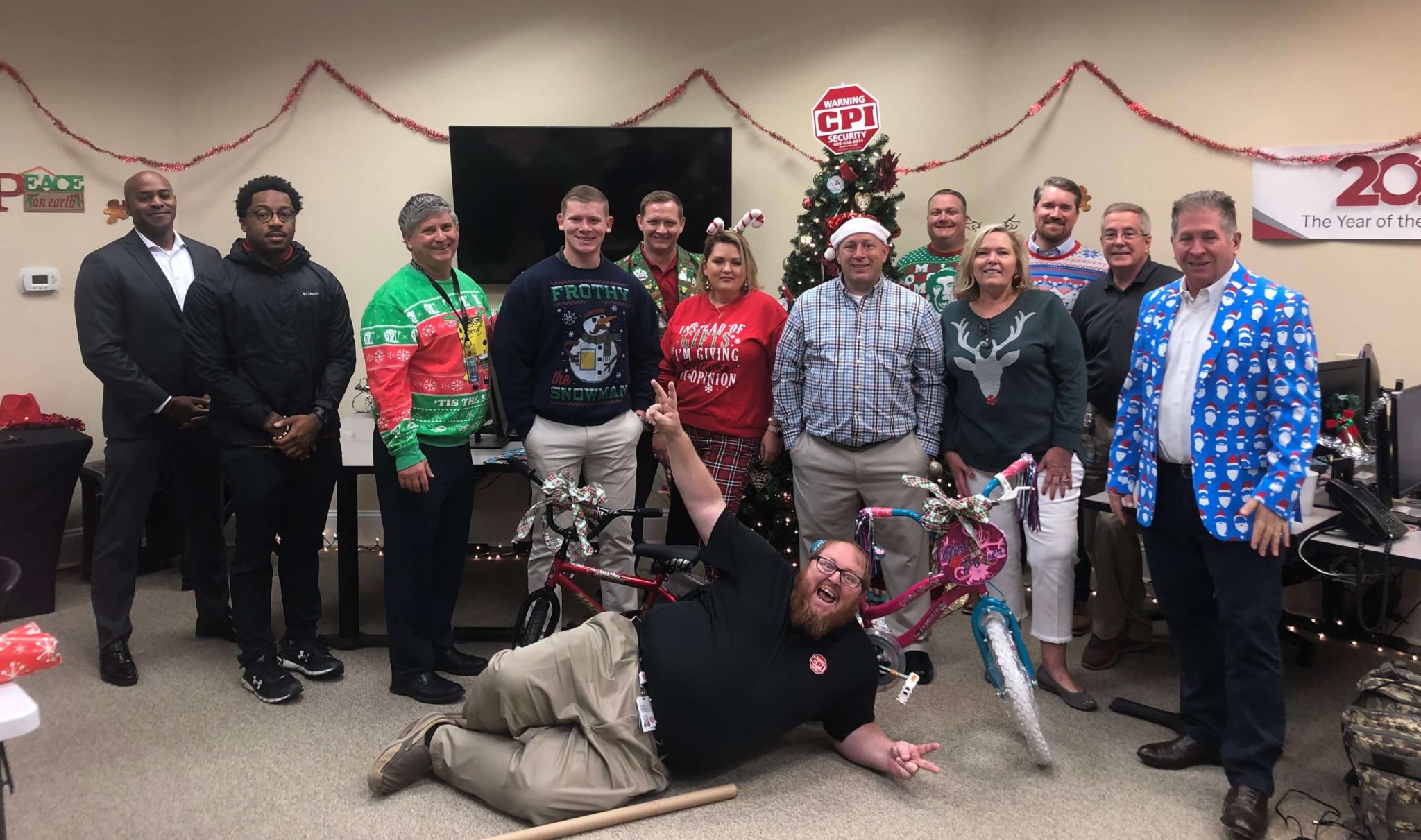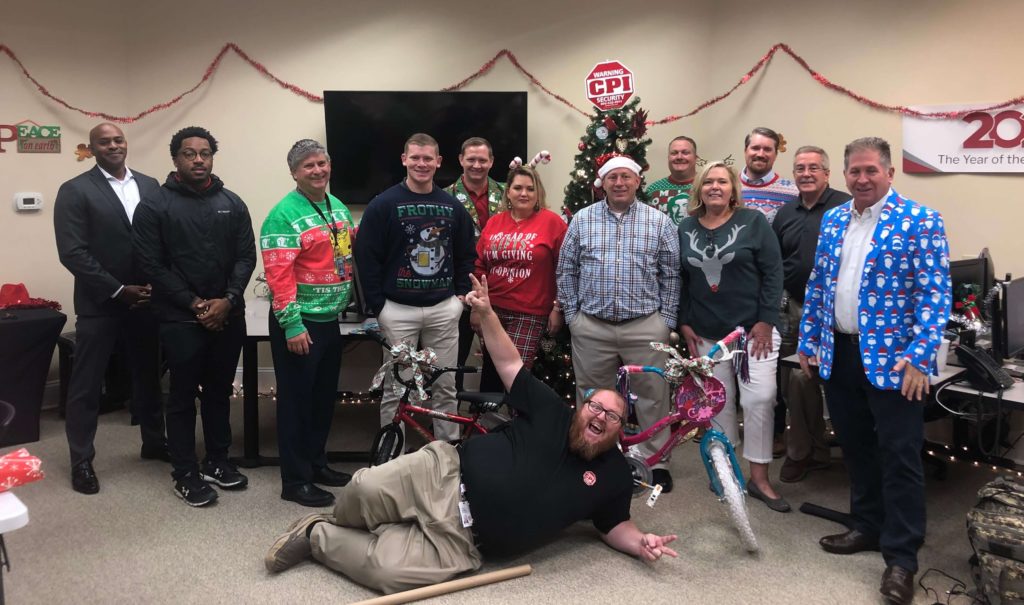 Families Helping Families (FHF) is a holiday assistance program founded by the Palmetto Project, a non-profit that develops strategies to address social and economic challenges in South Carolina. This year, FHF will provide more than 3,600 families in need with food, clothing, and Christmas gifts. In total, the project provides nearly $1.5 million in assistance.  
Employees in CPI Security's Columbia office are contributing to the project by adopting a family with two children. Each child will receive toys, clothing, and food for their family.  
Greenville: Operation Foster Child Christmas


Christmas gifts aren't a guarantee for children in foster care. That's why employees from CPI's Greenville, S.C. branch raised money to buy Christmas gifts for two children who are being cared for by the Department of Social Services in Spartanburg County.
Atlanta, Asheville, and Knoxville: The Compassion Closet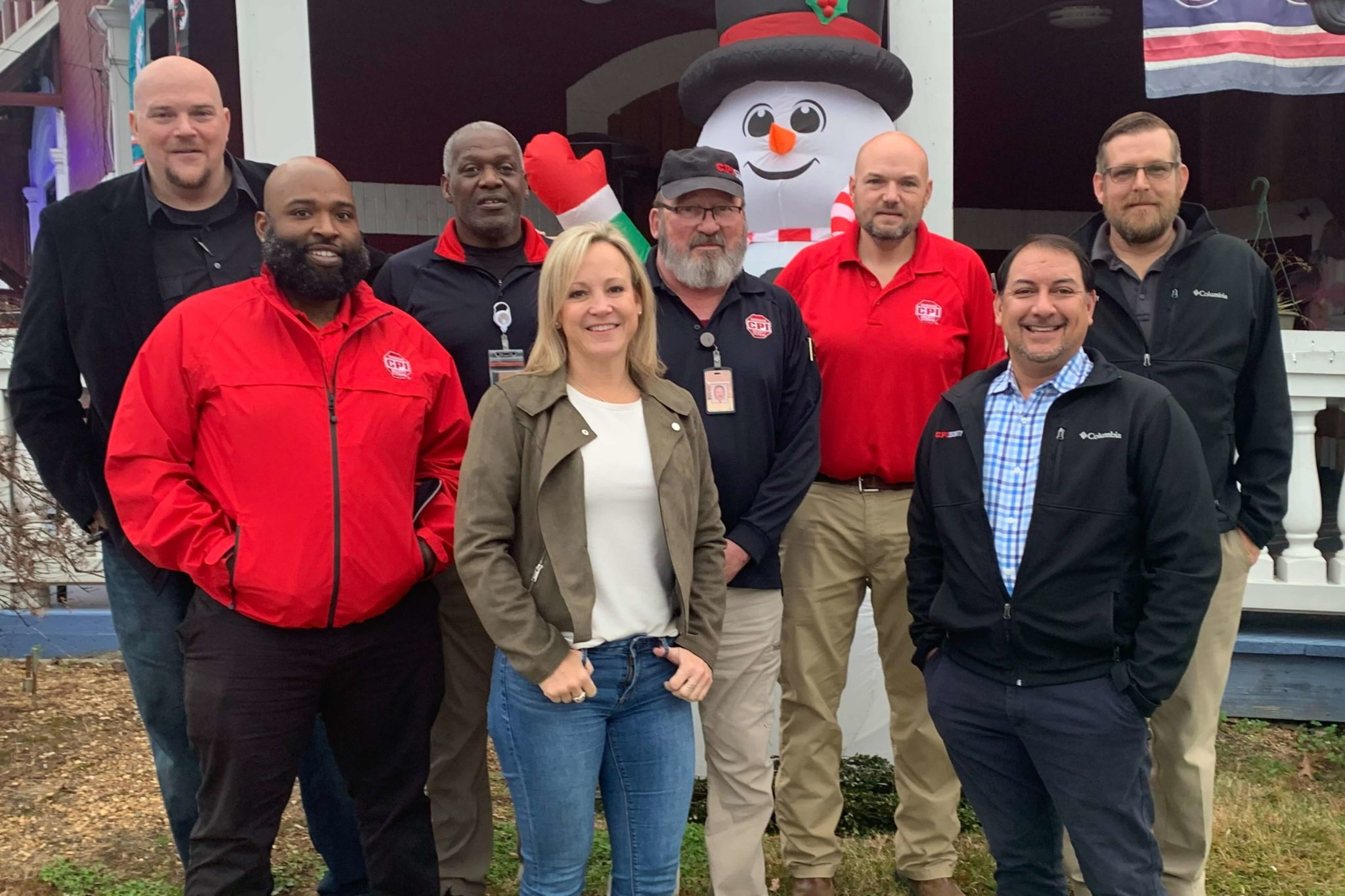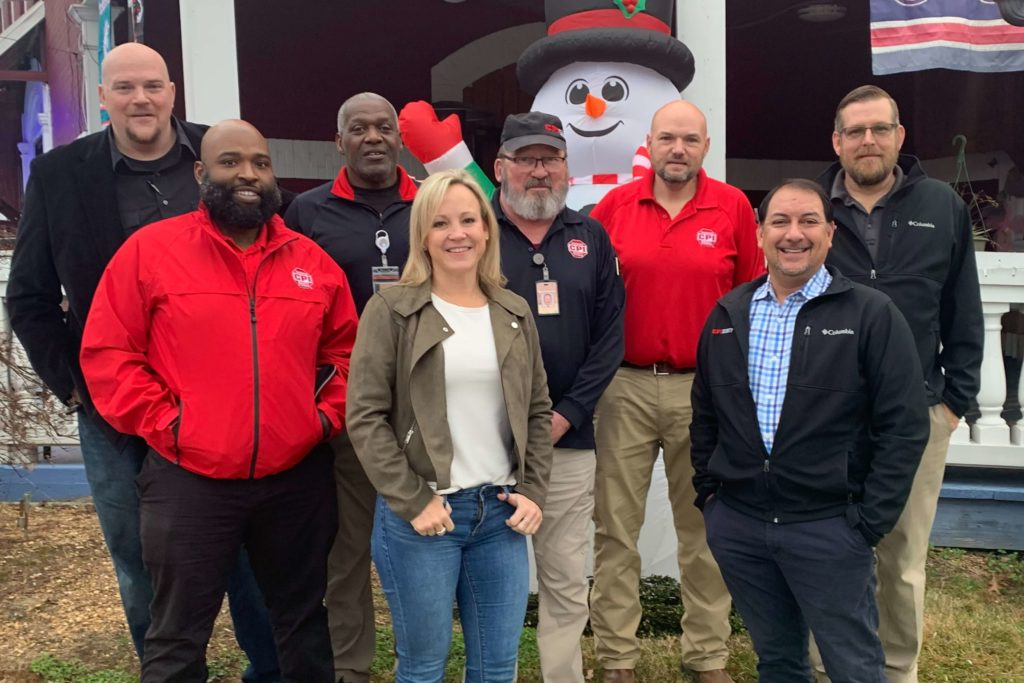 To round out CPI's season of giving, employees who work in Atlanta, Asheville, and Knoxville will donate to provide children in foster care with gifts on Christmas. The branches are working with the Compassion Closet, an organization that provides support to children who just entered foster care and missed the cut-off for other charitable programs that benefit foster children.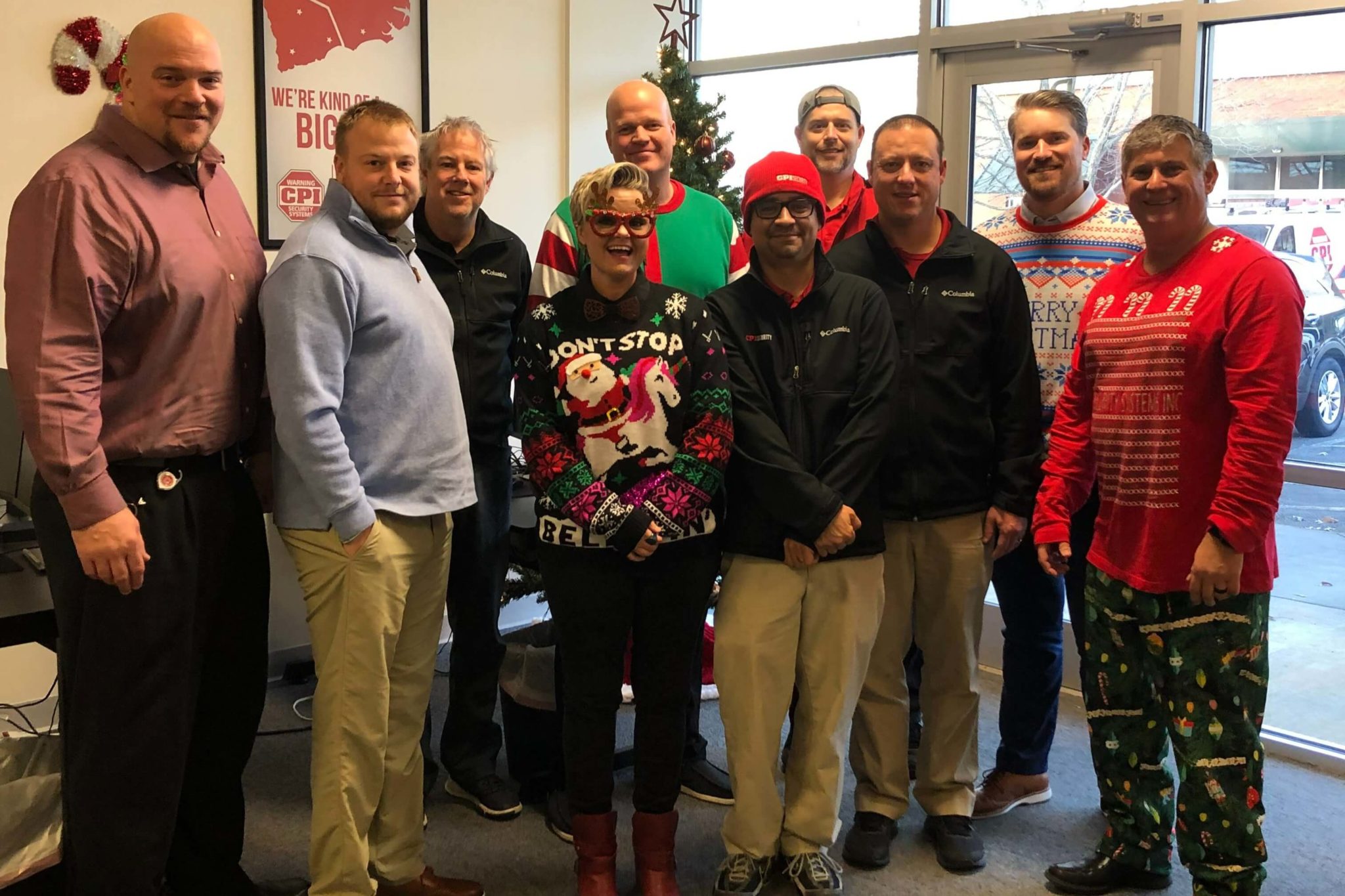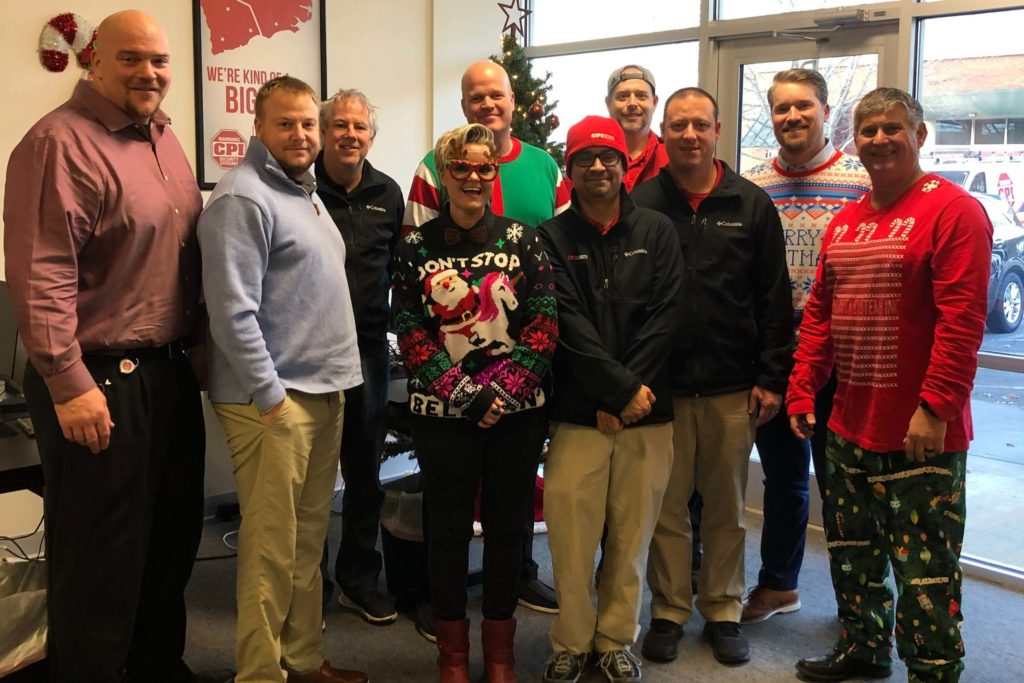 CPI Security doesn't want any child to be left behind during the holidays. From foster care to victims of crime or emergency crises, it's a company-wide effort to make the holidays merry and bright for thousands of children across the southeast. If you helped CPI Security provide gifts and necessities to kids this year, thank you, and Merry Christmas!