We all know technology is constantly changing and evolving. That applies to security too.
Innovation in smart home security is accelerating at an extraordinary pace. At CPI, we're committed to offering the latest state-of-the-art home security and smart home automation technology. We incorporate the newest and most advanced features to keep your home and family safe. The most recent addition to the CPI line-up is here!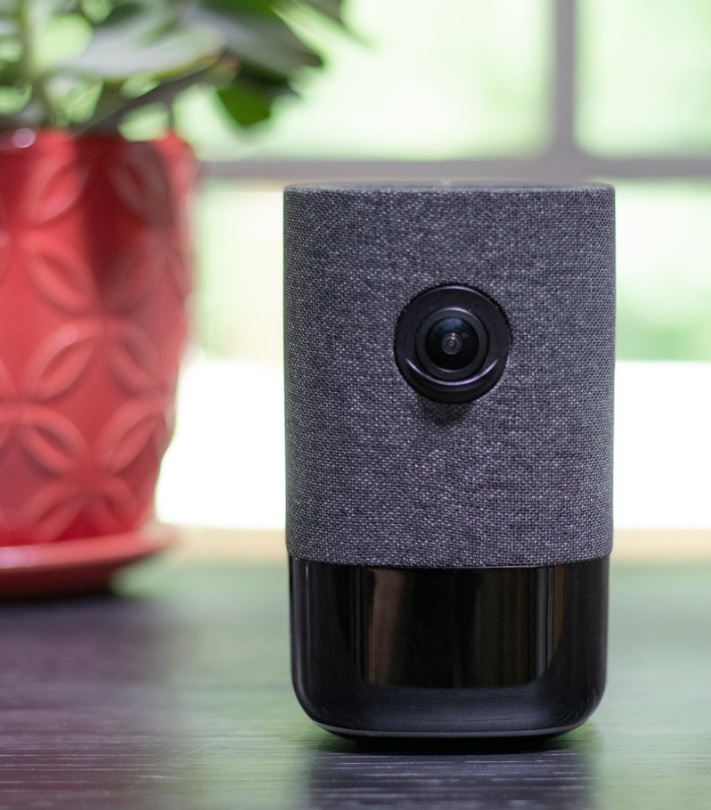 Introducing: CPI's inTouch 180™ Indoor Camera
Features
The inTouch 180 is CPI's newest and most versatile indoor security camera. With a wide-angle lens covering a full 180 degrees, this camera makes viewing large areas easier than ever. Previously you may have needed multiple cameras to monitor more than one room in your home, the inTouch 180 makes multi-room viewing a possibility from a single camera. This 6.8-megapixel camera also offers incredibly high-quality HD video, and infrared night vision so you can see what's going on inside your home day or night.
Another fantastic feature of the new inTouch 180 is the opportunity for two-way communication. One tap on the camera starts a two-way call or video chat. So your family can contact you when you're on the go. Or, you can access the camera through the inTouch app on your mobile phone to see and hear what's happening at home. Check on the kids or tell Fido to get off the couch.
And with the inTouch 180, interior design aficionados have nothing to fear: this isn't your old-school, utilitarian security camera! With a clean, stylish, and modern design, the inTouch 180 looks good in just about any setting. Incorporate it as part of your living room, dining room, entryway, or elsewhere, and get all the functionality without sacrificing design.
Let's talk tech. Some of the most impressive technological features of this new camera include:
Up to 1920×1080 (HD 1080p) resolution
Wireless communication
Built-in microphone
180-degree view
Digital pan/tilt/zoom
Tap to call out
Bluetooth music streaming
Infrared night vision
Using the inTouch 180
The new inTouch 180 camera makes your entire smart home security system more useful than ever. This camera is a parent's dream come true.  Staying connected with your kids at home while you're still at work has never been easier.  You'll love the ability to view everything at a full 180 degrees; knowing for sure your kids are safe and happy, seeing, hearing, and even talking with them.
Plus, the inTouch 180 will be your kids' new favorite device in the home! The one-touch technology makes it incredibly simple to use; they can simply tap the camera once, and immediately connect with you wherever you are via the inTouch app. Mom and dad are more accessible than ever. The inTouch 180 is the perfect solution for them to ask you homework questions, find out which snack they're allowed to eat, or get that crucial help finding their water bottle before they hop in the soccer carpool van!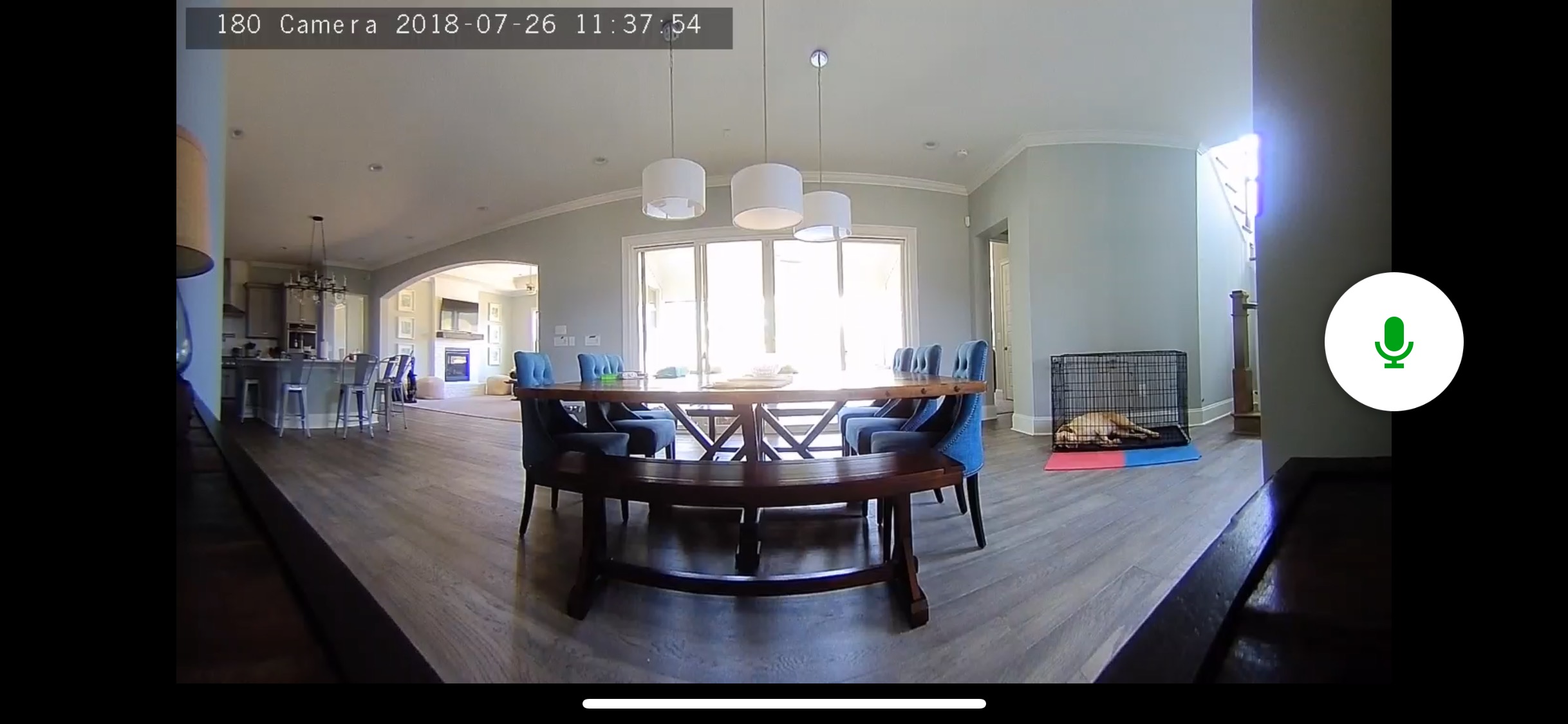 The inTouch 180 is also a great camera for pet parents. Check in on your pups or cats throughout the day, using the pinch and zoom feature to view hard-to-see angles.  Since you can speak through the inTouch 180, you can even give commands.…and you can hear if they bark or meow back!  Think your pets do some amazing things while you're away? Connect the inTouch 180 to a Stream Video Recorder and capture up to 30 days of recorded video. If your instincts are correct, you'll be able to share a video clip of your pet's talents with the entire family. 
We're excited to introduce this newest technology to CPI's robust collection of video surveillance cameras. All of which are available as part of a CPI Security monitoring plan. As always, you can customize your smart home security system to include the exact combination of home security equipment and features best suited for your home. We think the inTouch 180 security camera should be on your list!
Interested in upgrading your CPI smart home security system, CPI Security will professionally install the inTouch 180 in your home.