It's been another busy year at CPI Security, and we're proud to continue providing you and your loved ones with the protection you deserve. More than 31 years in business, we continue to improve upon our technology and invest in our people to provide you with the best security in the industry. As we embark on a new year, we're taking a look back at all the advancements we've made in last year or so.  
Reinforcing Real Time Response℠

 
It's been nearly three years since CPI Security opened its newest state-of-the-art Central Station monitoring center in Charlotte. Our new facility incorporates the latest technology in alarm monitoring, to reduce false alarms and increase emergency response times. Watch to see how CPI Security's Real Time Response℠ is always on guard, saving lives across the Southeast.  
New Year, New Products
To truly have a smart and secure home, you have to keep up with the latest in smart security. Not only to outsmart criminals, but to protect against fires, water damage, and more. That's why we continue to evolve the technology we offer. This year was full of new products launched, from sensors better equipped to handle inclement weather to cameras that can help better manage your small business. Check out our latest product launches below! 
SmartHub

: We launched a new version of our flagship panel that now features two-way talk functionality, Bluetooth, and quadsound speakers.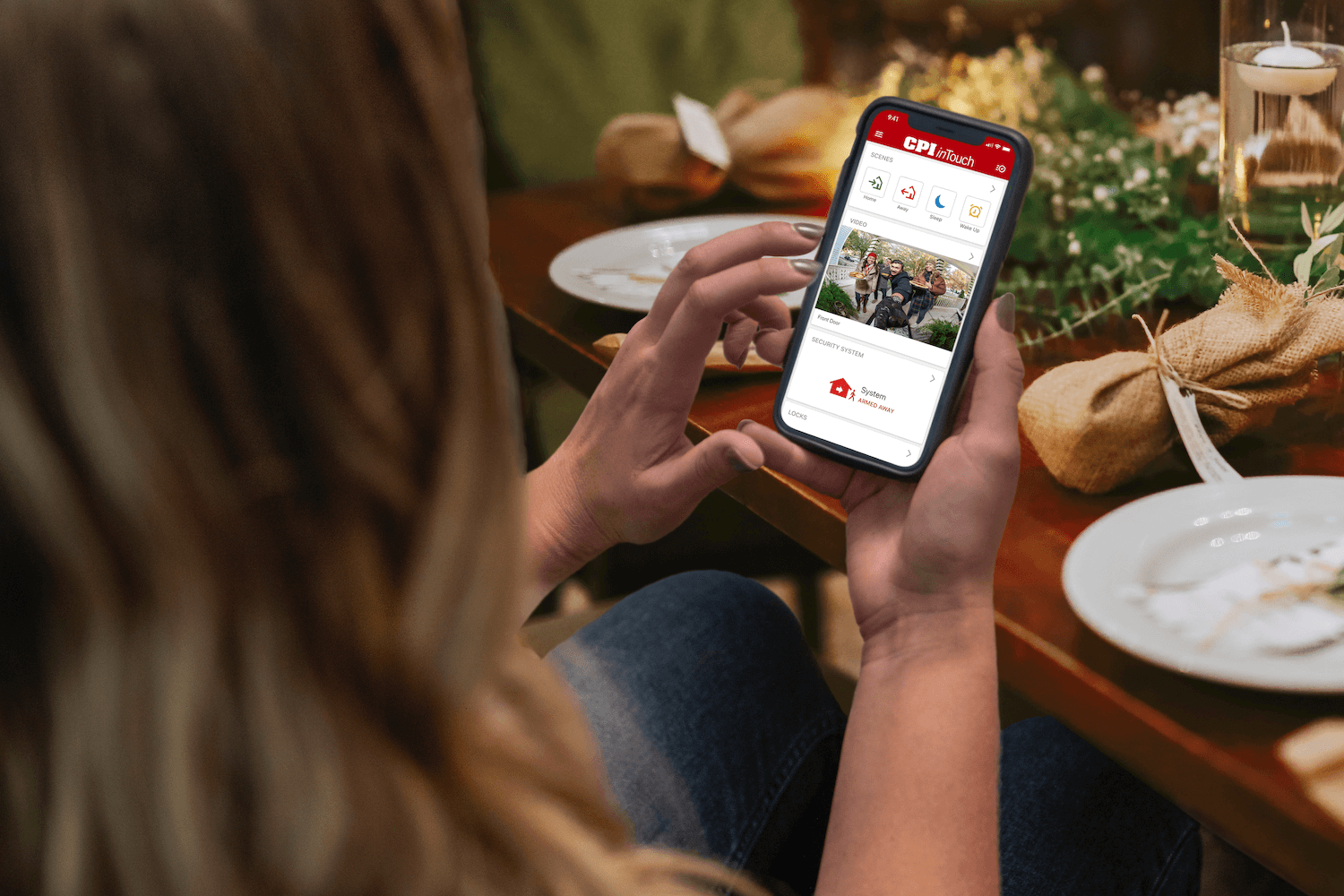 InTouch

™ App Enhancements

 

In addition to new products, CPI Security continuously updates the inTouch™ app to provide new features that better serve our customers. This year, new enhancements made for an even more convenient experience in the CPI inTouch™ app. 
In App Panic

: Customers can now trigger the alarm from their mobile device by simply tripping the in-app panic button.

 

Pausing Notifications

: The pause notification feature allows customers to temporarily pause notifications, so they don't receive unwanted notifications during events like a party or Halloween.

 
And our two more recent app rollouts:
Smart Arming: With Smart Arming, you don't have to worry about forgetting to arm or disarm your system. Now, your system is smart enough to arm and disarm itself based on the rules you set.

 
Privacy Mapping: Privacy mapping can be used to obscure or block portions of your video device's view that may be sensitive or personal.

 
 Look for tutorials on these two new features in an upcoming Tip Tuesday. 
Tip Tuesdays
CPI Security is here to make your life safer and more convenient. There are many features included in your CPI devices that you may not know about. That's why we launched Tip Tuesdays on our social media channels this year. On Tuesdays, we often share videos to teach you knew ways to utilize your system. We encourage you to follow us on social media to keep up with the latest tips, or you can visit our tips and tricks page to scroll through all our tip videos.  
Follow us on: Facebook, Instagram, Twitter, LinkedIn, and TikTok 
Always Here for You
We take pride in offering the best in smart home security, and we'll continue to invest in our people, technology, and communities to make it a safer and better place to live for us all. Thank you for continuing to entrust us to protect what matters most. We look forward to another year of keep you safe!